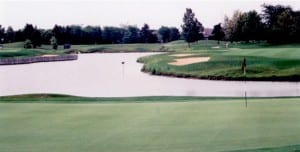 The Arboretum Club in Buffalo Grove could have a new neighbor in the form of a four-story hotel near the ninth hole. A developer is looking to build a a 92-room hotel on the course that might also leverage The Arboretum Club's banquet facilities.
The developer, Fairway Suites, believes the hotel will book around 35,000 guests a year and could add a significant boost to the Arboretum Club's wedding and banquest business. Both Fairway Suites and the course management team are planning on keeping the golf course in its current condition.
"We don't like to infringe on the integrity of the golf course," said Fairway Suites COO Brian Burton said. "We try to lay it in there in a manner that makes a nice aesthetic for everyone."
Click here for the full article.
The Arboretum Club
401 Half Day Road
Buffalo Grove, IL
(847) 913-1112