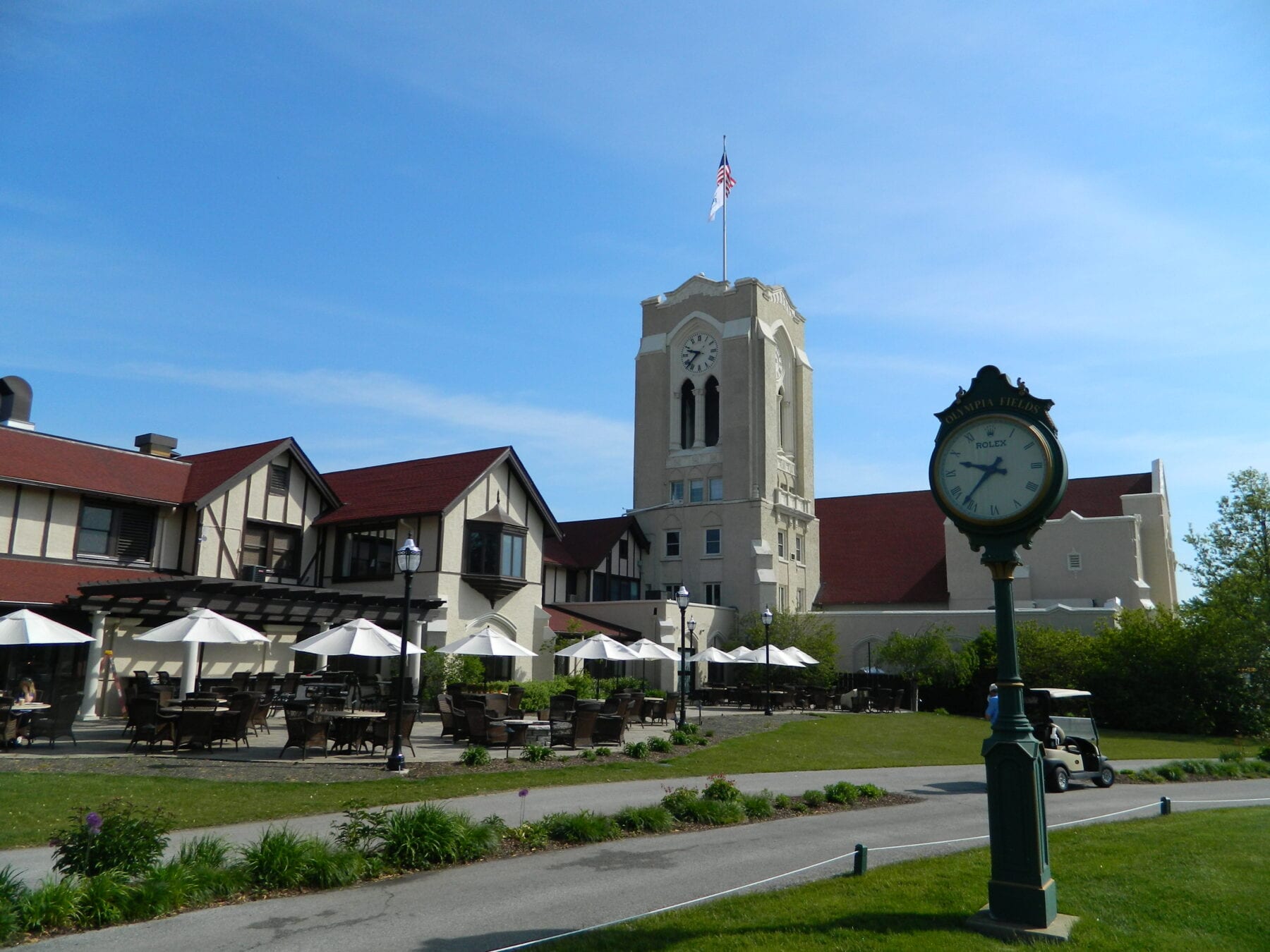 The BMW Championship will be returning in 2023 to Olympia Fields Country Club, which hosted the event that was won by Jon Rahm in 2020. In addition, BMW has signed a five-year extension to remain the title sponsor of the TOUR's second FedExCup Playoffs event through 2027.
Patrick Cantlay won the 2022 BMW Championship at Wilmington Country Club. By doing so he became the first player to successfully defend a playoffs event.
"We would like to express our sincere thanks to BMW for their continued support of the PGA TOUR and the Western Golf Association through 2027," said PGA TOUR Commissioner Jay Monahan. "The BMW Championship played an incredibly impactful role in launching the FedExCup in 2007, and BMW's commitment to presenting a best-in-class event each year continues to elevate the FedExCup Playoffs. We are also very appreciative of BMW's dedication to fulfilling the mission of the Evans Scholars Foundation, having impacted thousands of lives over the last 15 years."
2023 BMW Championship Tickets
Tickets and a special holiday ticket option for the 2023 BMW Championship at Olympia Fields Country Club are now available at the BMW Championship website. In addition to a special holiday ticket option, Grounds, upgraded Trophy Club and other top-tier hospitality venue tickets are available in limited quantities.
"From avid golf fans to those just looking to enjoy a one-of-a-kind experience with their friends or family this summer, we offer a ticket option for everyone," said Vince Pellegrino, WGA Senior Vice President of Tournaments. "We recommend that anyone planning to attend the 2023 BMW Championship purchase their tickets early."
Holiday Ticket Option
An exclusive holiday ticket option for the 2023 BMW Championship is available now through Dec. 31, 2022. For this limited time only, Any-Day Grounds tickets are $85 and are valid for any one championship round, Thursday through Sunday. While Any-Day Grounds tickets – the BMW Championship's most flexible ticket option – will not be available after the end of December, fans can choose from other exciting ticket options like:
Trophy Club
With panoramic views, ample stadium-style seating and a climate-controlled interior, the Trophy Club brings a sports bar atmosphere to Olympia Fields' 18th hole. Tickets range from $50 during the practice rounds to $165 on the weekend and grant fans access to a venue with food and drink available for purchase.
The Island
The Island is a golf oasis, offering a front-row seat on the par-3 sixth hole and spectacular views of holes three, five, seven and 15. Patrons can watch the action from stadium-style seating while enjoying premium amenities like beer, seltzer, wine, soft drinks, and dry snacks, which are included in the $295 ticket price. A shaded, full bar also offers cocktails for purchase.
The Clocktower Club
A nod to Olympia Fields' iconic clubhouse, the Clocktower Club is a fully covered venue with incredible views of the ninth green. For $425 per ticket, fans will enjoy stadium-style seating and a premium buffet along with beer, seltzer, and soft drinks. A shaded, full bar also offers cocktails available for purchase. Patrons will receive one complimentary parking pass with every two tickets purchased.
1915 Club
The 1915 Club is an all-inclusive hospitality venue, providing patrons with exclusive clubhouse access and unparalleled views of the 17th and 18th holes from atop the Olympian Village. Enjoy a premium bar and restaurant-quality food and beverage service inside the Olympia Fields clubhouse. A complimentary parking pass is included with every two tickets purchased, with exclusive VIP shuttle service to and from the clubhouse.
All patrons, including children, must have a ticket to access the 1915 Club, the Clocktower Club, the Trophy Club, and The Island.
2020 BMW Championship
The 2020 BMW Championship took place at Olympia Fields Country Club in the southwest suburbs of Chicago and was won by Jon Rahm, who made a 66-foot birdie putt to beat Dustin Johnson on the first playoff hole. The event took place without fans on the same Olympia Fields North course, which also hosted the KPMG Women's PGA Championship in 2017.
"We are thrilled and honored to welcome the 2023 BMW Championship back to Olympia Fields Country Club and our North Course, which has been the site of so many incredible moments in the history of this event," said William McErlean, President of Olympia Fields Country Club. "Our membership looks forward to sharing our facilities with the golf community, as well as the best players in the world."
Olympia Fields Championship Tradition
Olympia Fields has a rich championship tradition. In addition to the BMW Championship and the 2017 Women's PGA Championship, it hosted the 2003 U.S. Open, won by Jim Furyk; the 2015 U.S. Amateur, won by DeChambeau.
Over the years, 183 Olympia Fields caddies have become Evans Scholars, beginning with Don Dahlke, who earned an Evans Scholarship in 1954 to attend Northwestern University. Nine Olympia Fields caddies currently are attending college as Evans Scholars.
The BMW Championship is open to the top 70 PGA Tour golfers following The Northern Trust. With only seventy players in the field, there is no 36-hole cut.
Justin Thomas won the 2019 BMW Championship at Medinah Country Club. Thomas finished at 25-under 263, tying a tournament record with a closing 68 after a third-round, course-record 61. Patrick Cantlay finished second and Hideki Matsuyama finished third.
Before becoming the BMW Championship, the event was previously known as The Western Open Golf Tournament and typically was played in early July around the Chicago area. Cog Hill and Butler National hosted the event between 1974 and 2006.
Evans Scholars Foundation
All proceeds from the BMW Championship benefit the Evans Scholars Foundation, which awards full tuition and housing college scholarships to deserving caddies from modest means. The current number of student-caddies with tuition assistance provided by the Evans Scholars Foundation is 1010; they are enrolled in eighteen universities nationwide.
Since 1930, more than 11,050 young men and women have graduated from college as Evans Scholars. Most recipients attend one of the 17 universities where the Evans Scholars Foundation operates a Scholarship House. Evans Scholars are selected on the basis of excellent grades, outstanding character, strong caddie record and demonstrated financial need.
Images from the 2019 BMW Championship at Medinah Country Club