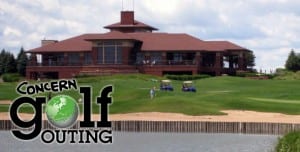 Title: Concern Worldwide Chicago Golf Outing
Location: Chicago
Link out: Click here
Date: 2010-06-23
The 2010 Concern Worldwide Chicago Golf Outing, sponsored by The McShane Companies and Collins Engineers, will be held on Wednesday, June 23, 2010 at Harborside International Golf Center.
The event format is a scramble with a shotgun start at 12:30 p.m. Concern Board Member Bob Fitzgerald and Golf Committee Chairperson Rich McMenamin are pleased to announce that Reverend Thomas J. Hurley, Pastor of Old St. Patrick's Church will serve as this year's Honorary Chairman.
Funds raised from the 2010 golf outing will support Concern's Haiti Earthquake Response and Recovery Program. With an estimated 285,000 houses damaged or destroyed in the earthquake, many families are currently living in camps without adequate shelter or sanitation.
The event brings together business leaders, friends and supporters of Concern for an enjoyable day of golf and raises critical funds. After the golf outing, all are invited to attend a buffet dinner for sponsors, players and guests. Individual player spots are $325 and various corporate sponsorship levels are available. Please visit www.concernusa.org
Concern works in 28 countries around the world, including 17 sub-Saharan African nations, and benefits some 12 million people. The organization's goal is the ultimate elimination of extreme poverty and the reduction of suffering in the world's poorest countries. The organization's programs focus on emergency relief and long-term development work in the areas of health, HIV and AIDS, education and livelihoods.
To register for the golf event or for additional information, please contact Lisa Jacobus at Concern's office at 312.431.8400 or lisa.jacobus@concern.net or visit www.concernusa.org