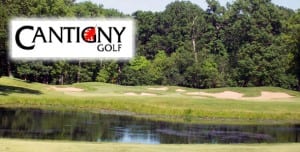 Reserve your foursome today for Marianjoy's 24th Annual Golf Invitational on Monday, July 16 at Cantigny Golf Course in Wheaton. Help support the terrific work of Marianjoy in a fun event on a terrific golf course. The day starts with lunch and a premium gift for each attendee. Golf begins at noon with a shotgun start and includes on-course refreshments throughout the day and a cocktail reception after 18 holes featuring a gourmet dinner, special awards and silent auction.
This annual event leverages the power and enjoyment of golf to help advance Marianjoy's mission of helping people with disabilities surpass their limitations. Marianjoy patients are working to overcome the affects from a stroke, traumatic brain injury, spinal cord injury, or catastrophic illness.
Attendees at the Marianjoy Golf Invitational can place bids on silent auction items via text message throughout the day. Just register your phone to see all of the items available and start bidding immediately.
You can also purchase the "golden ticket", which provides access to all additional event items in one reduced cost package. Your Golden Ticket will include three mulligans, the Lauren Jiggets Ball Drop game, and all contest holes.
With your Golden Ticket, you'll also receive entry into the 5 Card Poker Game. You'll be entitled to a total of seven playing cards throughout the day – one at registration, and every third hole on the course. The player with the best five-card hand at the end of the day wins $100.
Help support this truly cause and enjoy a great day at this beautiful Wheaton golf course. For signup information or event sponsorship opportunities please contact the Marianjoy Foundation at 630-909-7390.
Marianjoy's 24th Annual Golf Invitational
Cantigny Golf
27W270 Mack Rd
Wheaton, IL
(630) 260-8197
Title: Marianjoy's 24th Annual Golf Invitational
Location: Wheaton
Link out: Click here
Description:
Date: 2012-07-16