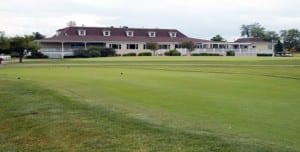 Get your game in shape at one of the first Chicago golf events of the year, The $100,000 Shamrock Shootout on Saturday, March 17th at Tamarack Golf Club in Naperville. Register today for this 9AM shotgun start, which includes the chance to win a $100,000 weekday membership to Tamarack Golf Club. Additional prizes includes Blackhawks and Bulls tickets, gift certificates, golf apparel, golf equipment, and much more.
Title: The $100,000 Shamrock Shootout
Location: Naperville
Link out: Click here
Description:
Saturday, March 17th
9:00am Shotgun
$75 per person
Golf and Cart
St. Patrick's Day Tee Gift
Hole In One Prizes
Team and Individual Prizes
$100,000 Shootout
Shootout to take place right after golf on Hole #9.
Awards to be given out at Tamarack following the round.
Date: 2012-03-17
Tamarack Golf Club
24032 Royal Worlington Dr.
Naperville, IL 60564