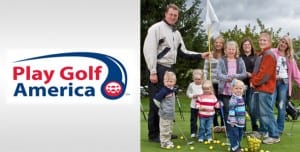 As part of its commitment to grow the game, The PGA of America has announced that three Chicago golf development programs have been selected as Top 100 Play Golf America performers. Sugar Creek Golf Course in Villa Park, Village Greens of Woodridge and Chicagoland Golf Academy, which has multiple locations, were all named to the Top 100 list by the PGA of America.
The PGA of America recognizes outstanding Play Golf America facilities around the country for their successful programs and for becoming leaders in growing the game of golf. The PGA's award analysis included various Play Golf America programs such as Get Golf Ready, Free Lesson Month, Free Fitting and Trade-Up Month and Family Golf Month. The top performers within each program were identified using a rating system based on the number of participants, events, and financial impact to the community.
Through this highly distinguished list, the PGA looks to recognize PGA and LPGA Professionals for extraordinary efforts in using Play Golf America programs to generate business and grow the game at their facilities. Congratulations to the Chicago PGA Professionals who participated in PGA of America Play Golf America events.
Chicago Golf Programs named to the Play Golf America Top 100 list:
Sugar Creek Golf Course
Jeffery Siegmund, PGA
Chicagoland Golf Academy
John McCartin, PGA
Village Greens of Woodridge
Brandon L. Evans, PGA