Heritage Oaks Golf Club in Northbrook, formerly known as Sportsman's Country Club, is a 27-hole public golf facility with a rich history and a vibrant future. Originally opened in 1929 as Sky Harbor Golf Club, Sportsman's Country Club officially debuted in 1931 with an opening ceremony and tournament that featured the legendary Chick Evans, who posted a 76 on the new Northbrook golf course.
In 2018, the Northbrook Park District launched a capital initiative project which included improvements to the golf courses, practice facilities and clubhouse at Heritage Oaks Golf Club. The Northbrook Park District Board of Commissioners allocated $12.5 million for this project.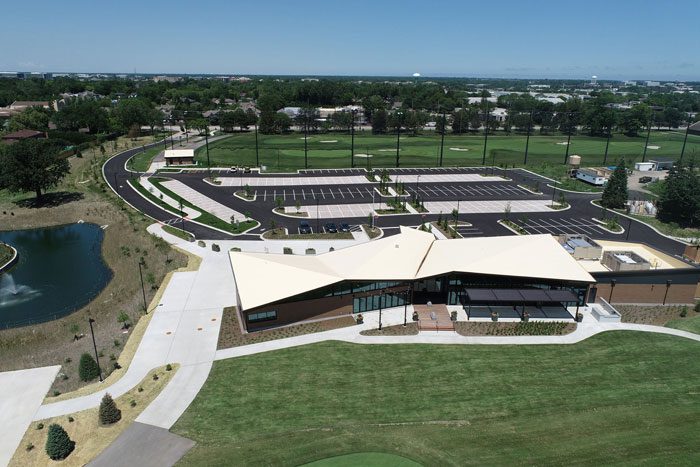 The Heritage Oaks Golf Club golf complex features two courses, the Classic 18 course, and the East 9 course. Upgrades to all 27 holes include: total reconstruction of all Classic 18 greens and re-grassing of all East 9 greens; re-grassing of all fairways on both courses; and, the addition of forward tees on all 27 holes. Improvements have been made to the East 9 irrigation system.
Improved drainage with sub-surface pipe installation has been implemented on both courses along with contouring around and expansion of the lakes for better stormwater management and drainage. The project included the trimming, relocating, or removal of various mature trees with the addition of 200 new trees.