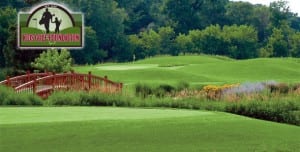 Here's your chance to walk inside the ropes of the beautiful Rich Harvest Farms Golf Course, host of the 2009 Solheim Cup. The Kids Golf Foundation is looking for volunteers to help support the Division I Men's golf teams at the Northern Intercollegiate Golf Tournament, which takes place on September 11, 2011.
Volunteers must be age 18 and older and will assist with office management, security, parking, registration, setup and promotion, equipment management, shuttles, photography, videography, and other vital areas that create an unforgettable experience for participants. Volunteer today for the 2011 Northern Intercollegiate at the incredible Rich Harvest Farms Golf Course in Sugar Grove, IL. You'll have a great time experiencing a great golf course for a great event.
Event: Northern Intercollegiate
Date: Sunday, September 11, 2011
Time: Multiple shifts available from 5:30 am – 3:30 pm (pending speed of play)
Rich Harvest Farms Golf Course
7S771 Dugan Rd
Sugar Grove, IL
Visit the Kids Golf Foundation to volunteer or learn more about the event.