The best players in women's golf return to the Chicagoland area Thursday, June 28th for the KPMG Women's PGA Championship at Kemper Lakes. The PGA of America recently announced the Monday of tournament week, June 25th, a full-day golf clinic to help empower women to learn more about golf, will take place at Westmoreland Country Club in Wilmette.
The clinic is called PGA Golf Clinics for Women, and is part of a nationwide series of 12 full-day clinics. Led by the PGA of America in partnership with Jane Blalock, a 27-time winner on the LPGA Tour, these clinics are for participants of all skill levels.
Golfers will learn all aspects of social and business golf from personalized instruction, play and assessments from PGA Professionals/LPGA Club and Teaching Professionals, a keynote speaker, breakfast, lunch, and a networking reception. Jane Blalock and her Boston-based management company, JBC Golf have taught over 40,000 women since the early 1990s.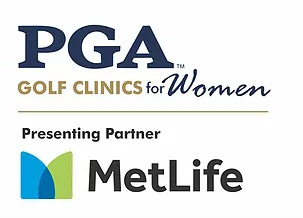 "We're so happy to welcome Jane Blalock, PGA/LPGA to our team and to present the PGA Golf Clinics for Women," said Suzy Whaley, Vice President of the PGA of America. "This clinic series affords us the opportunity to impact future generations of women to be more successful on and off the golf course, and enhance the connection of its participants to the game of golf and PGA Professionals and LPGA Teaching & Club Professionals around the country."
"We are thrilled to partner with the PGA of America to continue the mission of elevating women's golf," said Jane Blalock. "This relationship will enable us to expand on this highly successful program, as we can now combine our collective resources to empower women through the lens of golf."
Westmoreland Country Club is an elite private golf facility that was founded in 1911 and has hosted has hosted a number of prestigious golf events. The Western Open, Western Amateur, the Chicago District Golf Association's Women's Championship and the U.S.G.A. Women's Amateur Championship have all been played at Westmoreland. This fantastic facility and its deep connection to women's golf makes Westmoreland a great location for the PGA Golf Clinics for Women.
To learn more about or sign up for the PGA Golf Clinics, please visit PGAGolfClinicsforWomen.com.