YOUR GOLF CONCIERGE - CHICAGO GOLF REPORT
Golf product reviews, golf tips, instruction and news
Your time is limited, so use it wisely. CGR is your resource for getting the best out of golf. We save you time and money by scouting the best products, golf courses, driving ranges, golf simulators and world-class instruction.
Golf Tips and News Articles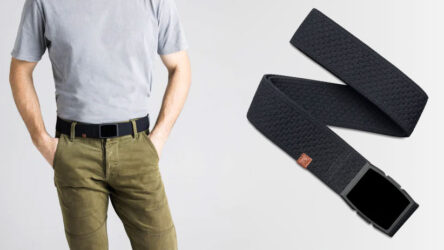 Have you ever forgotten to pack a belt for a golf trip? If you haven't, consider yourself lucky as it can be a harrowing experience trying to ...
Product Reviews
Golf Tips and Instruction from Top Teachers


Golf Club Distances – Why You Need to Know Yours
02:34

Chase the Off-Season: The Most Important Key to Consistency in Your Golf Game!
09:38

Swing like PGA Tour pros with this Golf Drill: The Bow and Throw
03:27

The Secret To Hitting Solid Iron and Chip Shots
02:45

Simple Golf Swing Tip: How to hit your irons more consistently.
00:58

Owning the Swing Straight Golfer's "Shot Window!"
02:14

PRO-TIP: Don't be afraid to use different clubs around the green
01:30

PRO-TIP: Line & Speed on the Putting Green
00:59

Heritage Oaks Golf Club in Northbrook, Illinois
02:52

Take a Tour of Chicago Golf Club [the oldest 18-hole golf course in the United States]
06:19

Troy Newport - Cog Hill Golf & Country Club - Chicago Golf Report Podcast
21:40

SuperSpeed Golf - Chicago Golf Report Podcast
12:12