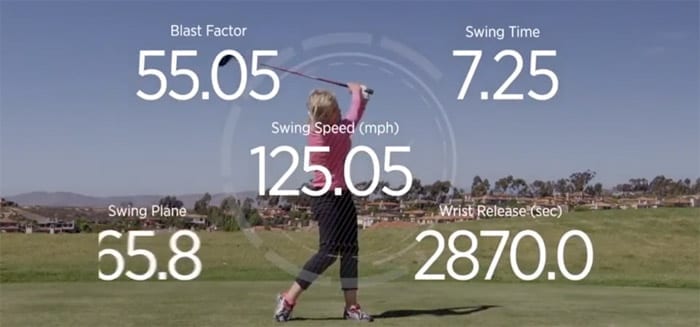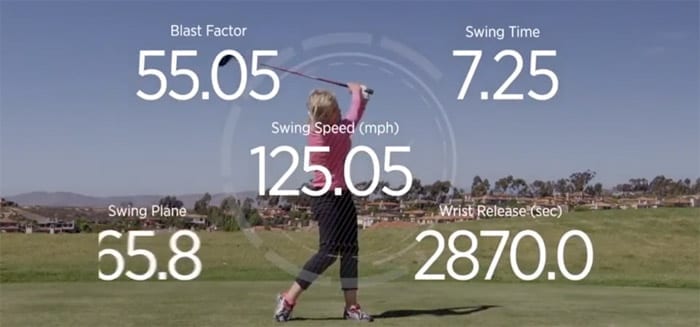 "What Gets Measured Gets Improved" is a famous quote from management consultant, educator, and author Peter Drucker. As one of the one of the most widely influential thinkers on the subject of business management, Drucker received the Presidential Medal of Freedom in 2002.
There's a very good chance Drucker never even considered the game of golf when he came up with that quote. However, there a few sports where it is more applicable.
We keep score of just about everything in modern golf with the help of the latest technology. One of the most useful tools that I've tested recently is the Blast Motion Golf Swing and Stroke Analyzer.
Blast Golf is a highly accurate motion capture sensor that automatically captures valuable putting or full swing metrics. The product itself includes a 3D motion sensor that you attach to the butt end of any golf club and connect to your mobile device via Bluetooth technology. Setup is actually quite easy.
The Blast Golf sensor automatically detects impact and records analytics of your full swing or putting stroke. Available metrics for the full swing include swing speed, backswing time, downswing time, swing temp and blast factor. For putting, Blast Golf provides back stroke time, forward stroke time, tempo, back stroke length and impact stroke speed.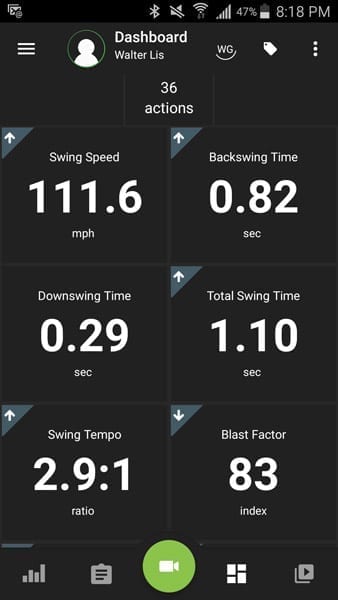 By providing instant feedback, it's a wonderful tool for analyzing the tempo and performance of your golf swing during practice. The results pop up immediately on your mobile device, allowing you to make changes throughout on the next shot.
Products like Blast Golf are changing the way golfers practice by providing valuable metrics that were previously only available with highly specialized and expensive tools. Blast Golf is available for $149.95.
The product comes with a sensor, two grip attachments and a charging station. Once the sensor is attached to a club, just download the Blast Golf app and pair the sensor to the app. Select your club on the app and you're ready to go!
The sensor will now detect the movements of the golf swing and provide data, triggered by impact. You don't even have to hit a "start" or "capture" button. Use the video function and you'll see auto-edited clips along with your statistics.
In addition to the raw data, Blast Golf provides integrated swing analysis and training content to help you get the most out of your individual practice or collaboration with your coach. The app helps you monitor your progress over time and identify performance trends and even set goals.
Blast Golf was created by Blast Motion, which is a leading motion capture and analysis technology. In addition to golf, Blast Motion provides similar tools to measure hitting performance in baseball and softball.
According to the company website, over 200 Tour Players use Blast Golf to improve their performance. Many of the top 100 instructors also use Blast Golf to analyze student performance and provide metrics-driven instruction.
For amateur golfers, Blast Golf is a fast, easy way and cost-effective tool to collect important full swing and putting data. It's a great way to measure and improve your golf game – whether by yourself or with your coach.