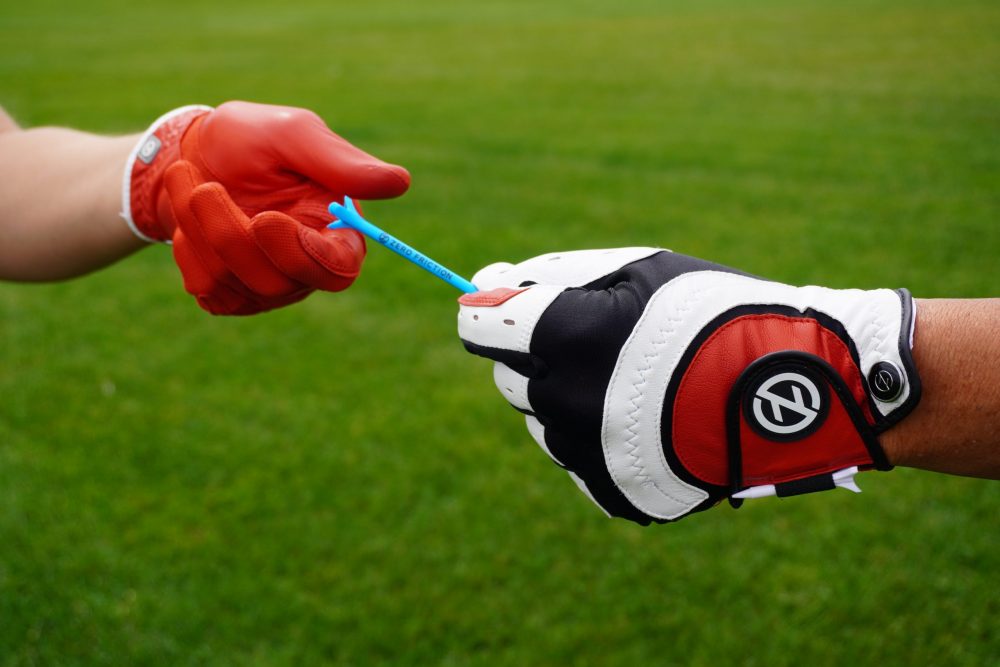 Based in Oakbrook Terrace, Zero Friction is well known for providing high-quality, technologically advanced products for golfers worldwide, including gloves, performance golf tees, balls and accessories. The company was founded in 2001, originally under the name of Excel Golf Products, Inc. with the primary goal of offering high quality, performance products with innovative technological advancements.
In 2005, the Zero Friction Performance Tee was introduced, making Excel Golf the first in the industry to make the rarely thought of golf tee an important aspect of the game. Zero Friction tees feature a 3-prong and 4-prong patented design that significantly reduces the contact area between the tee and ball by 66%, leading to longer, straighter drives.
The ZFT Maxx system tees offer the same great design, distance and performance as the original 3 and 4-prong tees with 66% reduced contact area but are extra-large, extra thick and extra durable. The ZFT Maxx tees are available in both 2 3/4″ and 3 1/4″ and a height system striping for easy placement. They're great for beginners and those who want easier ball placement on the tee.
The company also recently introduced the Wheel Pro, a multi-functional push or pull golf cart bag that has a single strap, six full length dividers and seven zippered pockets as well as an umbrella holder and bag head cover. The Wheel Pro golf bag is available in three color choices: black/gray, gray/black, navy/white at a MSRP of $349.99
"This is not your typical golf bag. Our new Wheel Pro Push Cart bag is a three-in-one product. It's a carry stand bag that quickly and simply converts to a push cart or can be put on back of a motor cart," said John Iacono, founder and President of Zero Friction. "And it only weighs 10 pounds."
"It's super easy to use," said Iacono. "The push handle is attached to the top of the bag and adjusts to the angle best for the user. And the wheels are removed with the push of one simple lever."
Zero Friction's most recent success story is in the golf glove segment. Zero Friction's colorful line of compression-fit gloves for men, women and juniors takes the guesswork out of sizing. Compression-fit technology means a universal fit within the various models, and the glove that will hold its shape longer than any on the market.