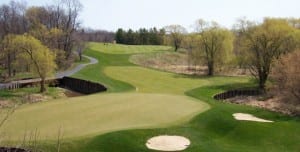 1111 West Riverside Drive
Kohler, WI 53044-1633
Phone (920) 457-4448
Blackwolf Run
Melded into a river basin, formed by the flows of a glacial runoff, Blackwolf Run features courses which have hosted the U.S. Women's Open and the World Championship of Golf and will host the U.S. Women's Open again in 2012.
For 2010, Meadow Valleys and River courses will be closed to prepare for the 2012 U.S. Women's Open. During the 2010 golf season, guests will be able to experience The Original Championship course, the same course routing that will be played at the Open in 2012.