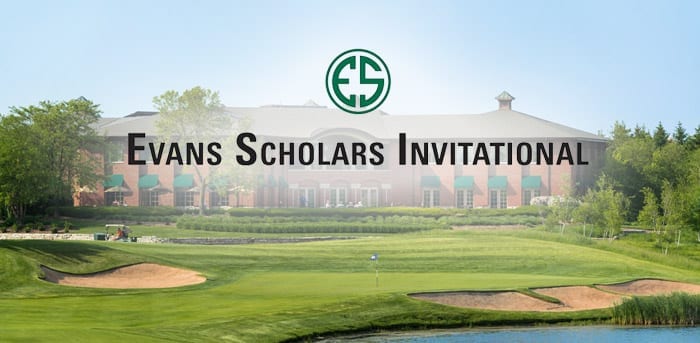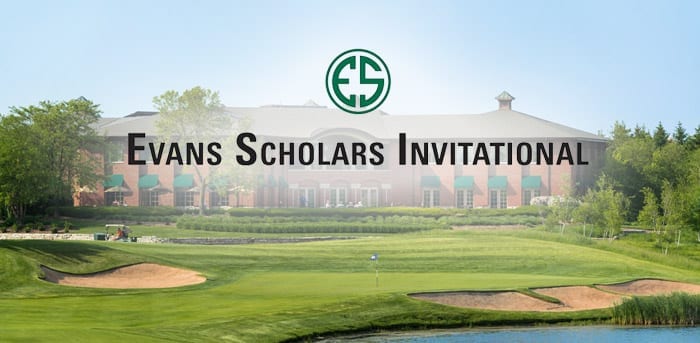 What do the Evans Scholars Invitational, the Glen Club, full field tournaments, and in-person fan attendance have in common with Arnold's Diner, a broken jukebox, a leather jacket, and Schotz Brewery?
These are all elements of pre-pandemic 'happy days'. A recent survey of PGA TOUR pros and their caddies revealed their overwhelming gladness over the decision, even on a limited basis, to allow in-person fan attendance; the guess is that the same holds true for Korn-Ferry Tour pros and their caddies.
Just ahead of the Memorial Day holiday, The Evans Scholars Invitational tournament gleefully returns to the Glen Club from Thursday, May 27 – Sunday, May 30, 2021, and what could make fans happier than free admission! Yes, general grounds admission providing access to the tournament grounds and all 18 holes is completely free for all four rounds of the ESI tournament on a daily basis.
Going back to March 17, 2020, there have been national, state, and local restrictions, mandates, and observances enacted regarding the corona virus; followed by rollbacks of such, then re-issuing of such. Fear not, the PGA Tour and ESI officials are making it as easy as legally possible for fans to come out to the Glen Club and attend the Evans Scholars Invitational in person.
The following seven questions and answers may provide all the information fans are seeking about in-person attendance at the 2021 ESI:
1) Is admission free for spectators?
Yes, general admission is complimentary thanks to ESI partnership with SERVPRO of Glenview. In addition, upgraded hospitality options are available for purchase.
2) Is parking free for spectators (onsite / or / shuttles)?
There will be free parking at the Glen Town Center, within walking distance of The Glen Club.
3) Will the number of spectators be limited?
There are no limits to grounds access, but access to hospitality areas has been reduced to facilitate social distancing and maintain a safe environment.
4) Are spectator tickets available in advance?
Fans who want to take advantage of complimentary admission prior to the tournament need to register for their tickets in advance. They can do that at: https://esinvitational.com/2021-tickets/
5) Will walk up spectators be allowed in?
They will be allowed in, but ESI officials prefer they register for tickets in advance.
6) Are COVID-19 'passports' / proof of vaccination required for spectators?
No. Health validation, as such, is not required; fans will be asked to self-check their temperature prior to arrival and stay home if they feel or display any symptoms of COVID-19.
7) Must spectators wear facial coverings at all times?
Masks are required at all times, both indoors and outdoors, with limited exceptions for medical conditions or while actively eating or drinking. The ESI tournament will be following the standards set by the PGA TOUR's guide to fan safety.
With 50 available PGA TOUR cards for the following season, the Korn Ferry Tour is the path to the PGA TOUR. Twenty-five TOUR cards are reserved for the leading money winners at the end of the 24-event Regular Season. Another 25 are up for grabs at the three-event Korn Ferry Tour Finals that follow the Regular Season in August and September. The Evans Scholars Invitational, with its sizable purse, is a major stepping stone towards gaining one of these 50 valued positions.
Richie Cunningham, Fonzie, Potsie, and Ralph were the main characters in TV's Happy Days series. The main characters hoping that the Evans Scholars Invitational will be four happy days for them are Stephan Jaeger, Taylor Pendrith, David Lipsky, and Davis Riley. Other Cunningham family members on Happy Days were parents Howard and Marion, and sister Joanie.
Chicago-area local favorites who are almost like family members to the ESI are Nick Hardy, Brad Hopfinger, and Vince India, all of whom can be considered serious contenders to score a victory at the Glen Club.
Finally, remember Chachi? He was the newcomer to the Happy Days series who made such an impact on the show that the producers created a network spinoff. Still considered to be a rookie for the 2020-21 season, Brandon Wu made his first start on the Korn-Ferry Tour in July, 2020 at the Price Cutter Charity Championship presented by Dr Pepper, and will be a newcomer eager to make an impact at the 2021 ESI.
Ethan Roush, IPGA head golfing professional at the Glen Club, stated that he hopes that the rough and fescue and his course is "thick and juicy" to provide the toughest test for the young and talented Korn-Ferry Tour professionals. And the tough test will ultimately produce a happy day for the champion.