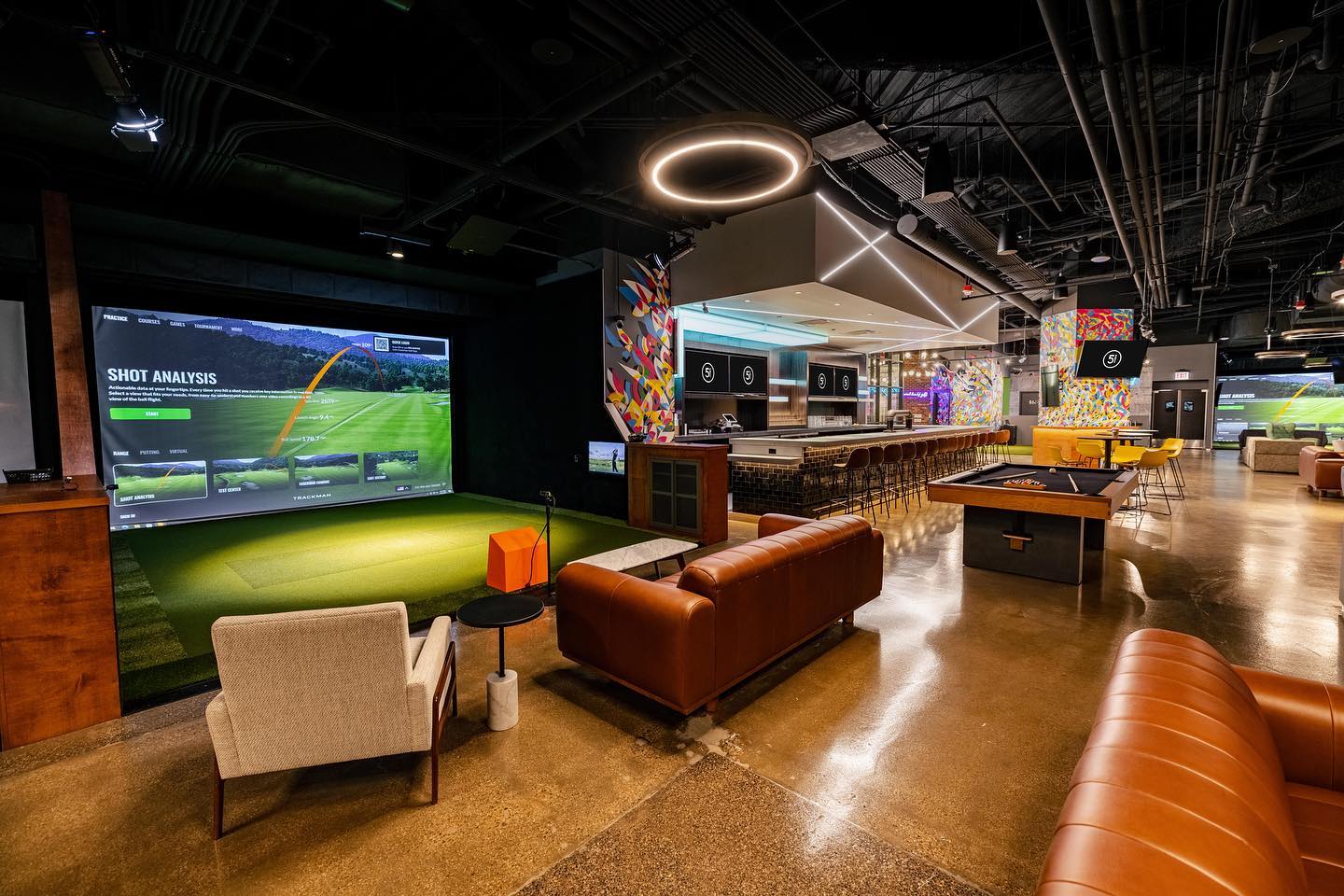 Surging golf simulator company Five Iron Golf recently opened a new location at 108 North State Street in Block 37. Five Iron Iron Golf Chicago in The Loop offers 12 Trackman simulators, a putting area, practice time, leagues, club storage, shower facilities, and complimentary clubs to use. Also available is a full bar, food menu, a pool table, widescreen TVs, and NFL RedZone.
The original location, Five Iron Iron Golf Chicago in River North, is located at 609 North Dearborn. Both locations offer lessons from PGA professionals.
Golfers can bring their own clubs, or test out the latest equipment from Callaway Golf. Five Iron Golf recently received a $30 million investment from Callaway. In addition to the two Chicago locations, there are 9 other Five Iron Golf locations in the United States and Singapore, with at least 9 more planned.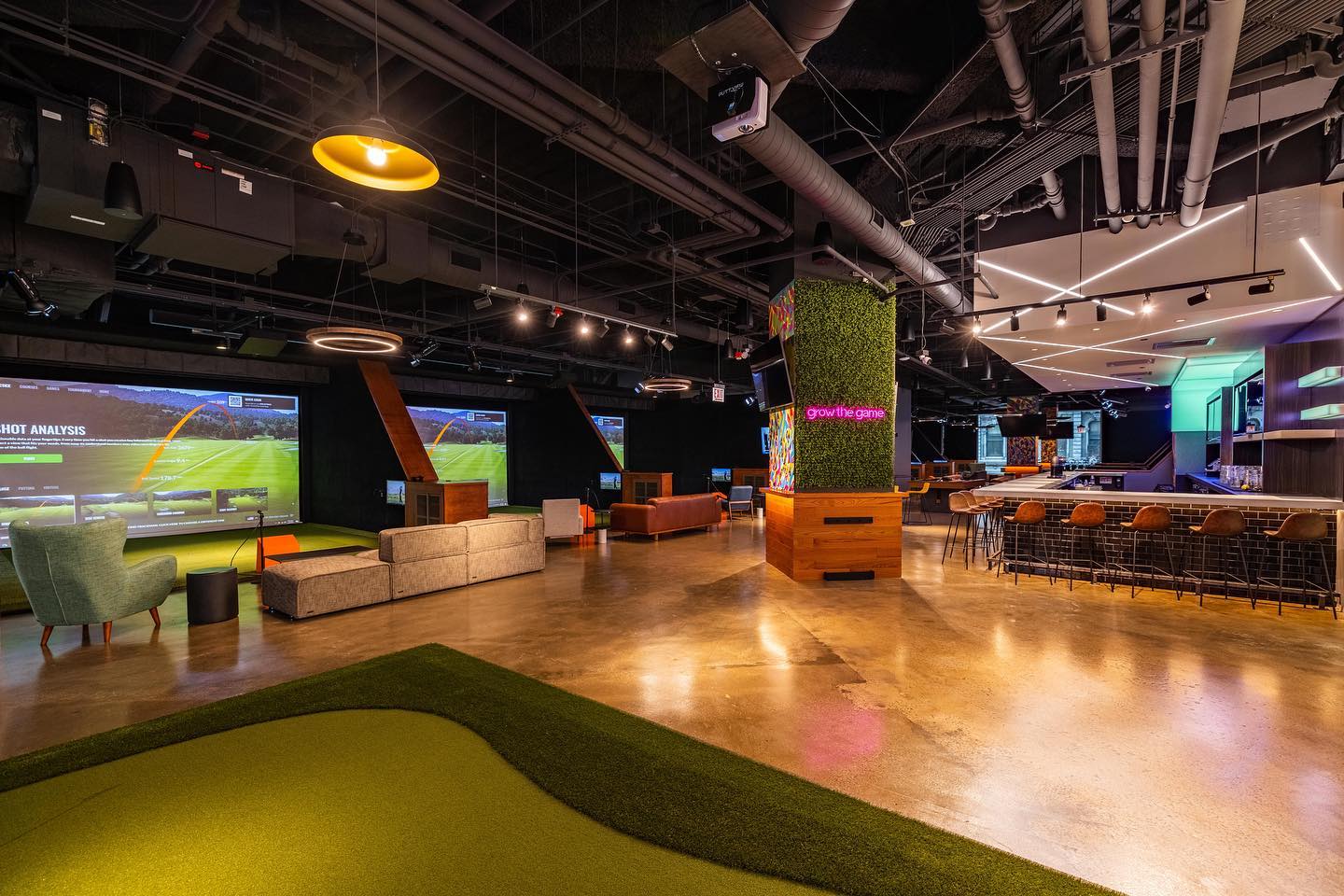 Five Iron Iron Golf Chicago at Block 37 also provides a unique environment for younger kids who are not yet old enough for junior lessons but who are ready to be introduced to the game of golf. US Kids-certified pros offer a five-week program that is designed to be fun, challenging, and more engaging than the traditional driving range.
A simulator bay at either Chicago Five Iron Golf location costs $50 per hour off-peak and $65 per hour after 4PM Weekdays, all day Saturdays and until 8PM on Sundays. Rates are based on 4 guests, with each additional guest incurring a $15 an hour fee with a 6 person max capacity per bay. You can reserve a simulator bay on the Five Iron Golf website.
The idea for Five Iron Golf began in 2015 when golf instructor Mike Doyle and his student Jared Solomon started dreaming about an indoor facility where Mike could teach lessons and golfers could work to improve their game. Five Iron Golf was launched and open for business in New York City in 2017.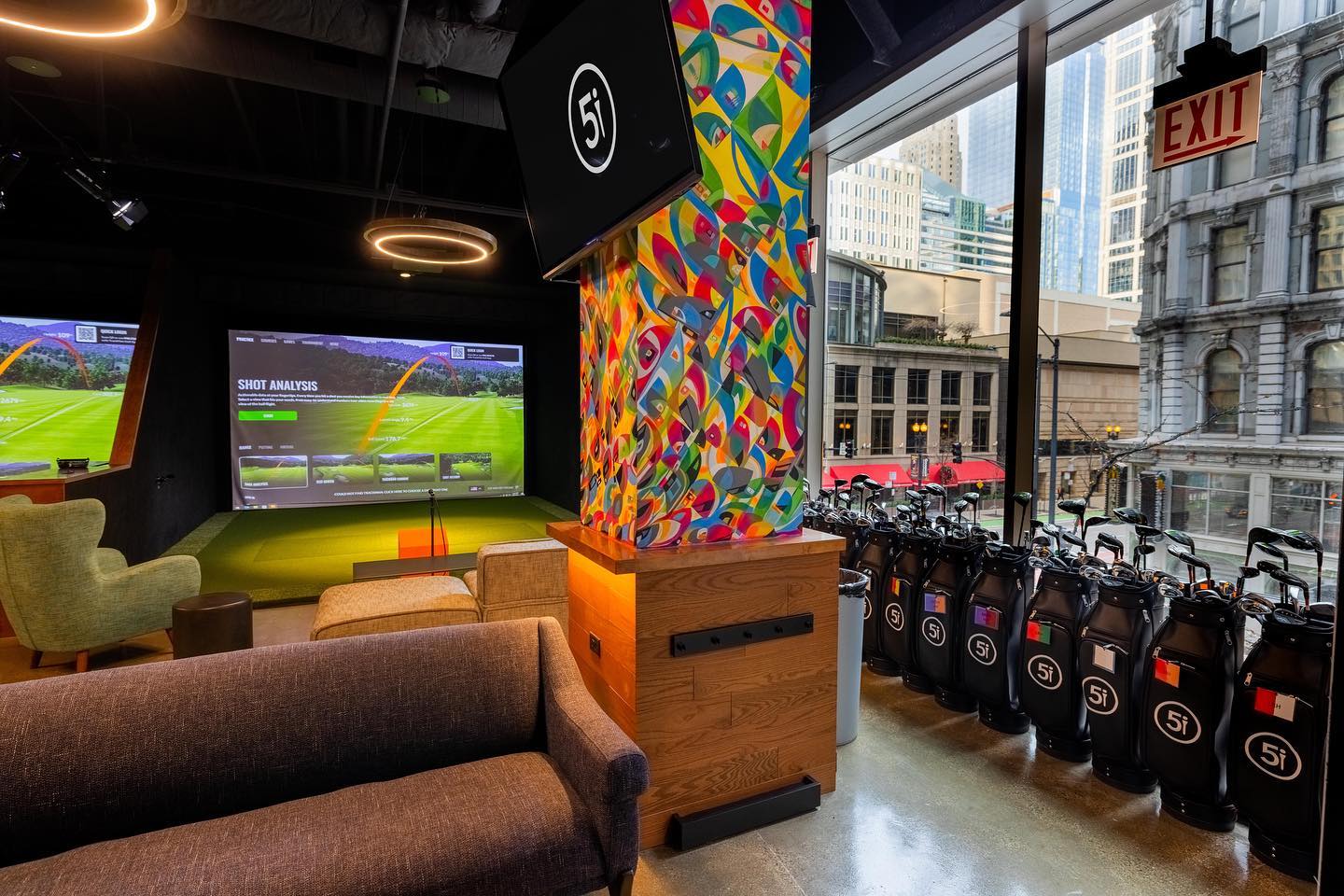 Five Iron Golf quickly expanded beyond Manhattan, bringing their high-tech, inclusive urban golf experience for golfers and non-golfers to Chicago, Baltimore and Philadelphia. For the serious golfer, Five Iron hosts best-in-class simulators, Trackman lesson studios, access to teaching professionals, practice time, leagues, club storage, showers, top-of-the-line clubs that are free to use during your booking, and in-house club fitting services.
For the less-than-serious golfer, Five Iron Golf's locations offer flexible event spaces, full bar service, large food menus, games like ping pong, shuffleboard, pool, and Golden Tee (depending on the location), widescreen TVs, regular women's events and a junior program.
Off-Peak
Weekdays Before 4PM, Sundays After 8PM
peak rentals
Weekdays After 4PM, All day Saturdays, Sundays Before 8PM