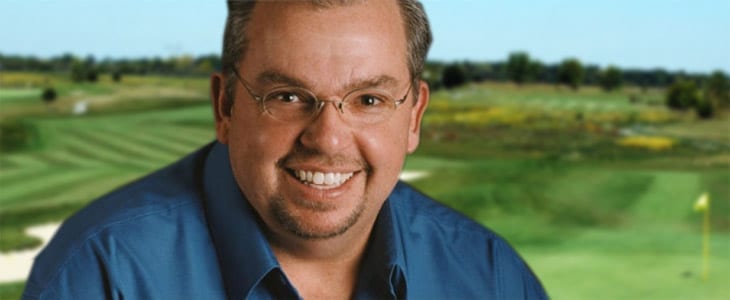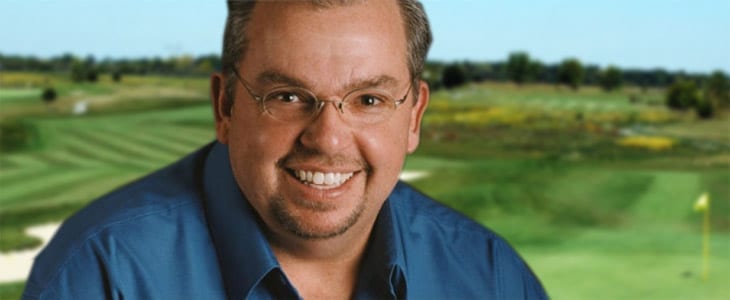 Golf outing and event managers looking for new ideas to improve the performance of their golf outing or fundraiser in 2018 are in luck. Local golf events and fundraising company SMT Events and Fundraising Inc has announced a series of free lunch and learn seminars to provide event managers with tips to run a more successful golf outing or fundraiser.
Seminars are currently scheduled for November 10th and December 8th at Ruffled Feathers Golf Course in Lemont and on November 17th at Inwood Golf Course in Joliet. All three sessions will take place between 11:30AM and 1:30PM and include a complimentary lunch.
The educational seminars will be presented by 39 year PGA Professional Mike Tait, who is the owner of SMT Events and is a national authority on optimizing golf outing performance. Known as "The Golf Outing Guru", Tait has helped raise well over $7 million in the past eight years conducting golf events around the country.
Attendees at the Ruffled Feathers and Inwood events can expect to learn how to attract more golfers, land more lucrative sponsors and raise exponentially more money by using SMT Events' cutting-edge sales and marketing strategies. In 2017, Tait worked with over 300 golf events, primarily in the Chicagoland area, to generate nearly $1.5 million in charitable earnings.
"After 39 years in the golf business, I still love working with golf outing and event managers to help them raise more revenue and conduct fun and entertaining events" said Mike Tait. "The reason why I got into the golf business was to help people enjoy the game and that's still our purpose today."
"By leveraging years of expertise and industry contacts, we've created a completely simple system that outings can plug into their current plans to help supercharge their event. Outings can be stressful, so it's our goal to use our experience to help event managers produce simply great events with awesome results and low stress."
Tait has made it his mission to turn the charity golf outing business upside down by providing some of the most innovative, entertaining and profitable games and services in the industry. He continually adds new things to his menu of options to keep things fresh and new. The client testimonials page on the SMT Events website is loaded with high praise from dozens of happy event managers.
One of their most popular on-course games is the Original Golf Ball Cannon, which Tait created in 2009. "Nearly event that we're involved with wants the Golf Ball Cannon" said Tait. "It's a really fun way to get everyone involved because who doesn't like to shoot a golf ball 400 yards down the fairway? We have even used it indoors at schools to shoot ping pong balls into fish bowls and also into the Fox River at a floating boat for great prizes"!
There are too many events where the same people win the longest drive and closest to the pin competition. We try to make our games fun for everyone, regardless of their handicap or skill level. In fact. virtually all of my games require no skill at all. Everything we do is geared toward expanding the entertainment value of the outing so people love the event and mark their calendars for the same event next year."
A focus of the upcoming lunch and learn seminars will be providing tangible ideas for event hosts to attract sponsorships in a new way that will also provide a higher return on investment for the sponsors. One of Tait's favorite sayings is that a great event really "has nothing to do with golf" and everything to do with bringing fun to the event and, most importantly, more funds to fundraising – all in a way that's anything but ordinary.
How to Run a Successful Golf Outing or Fundraiser
Complimentary Lunch and Seminar Series
Friday, November 10th
11:30AM – 1:30PM
Ruffled Feathers Golf Course
1 Pete Dye Drive
Lemont, IL
To register contact Lisa Hughes
630-257-1000 or lhughes@arcisgolf.com
Friday, November 17th
11:30AM – 1:30PM
Inwood Golf Course
3200 Western Jefferson Street
Joliet, IL
To register contact Mike Tait
888-693-4001 x1 or info@smtgolf.com
Friday, December 8th
11:30AM – 1:30PM
Ruffled Feathers Golf Course
1 Pete Dye Drive
Lemont, IL
To register contact Lisa Hughes
630-257-1000 or lhughes@arcisgolf.com