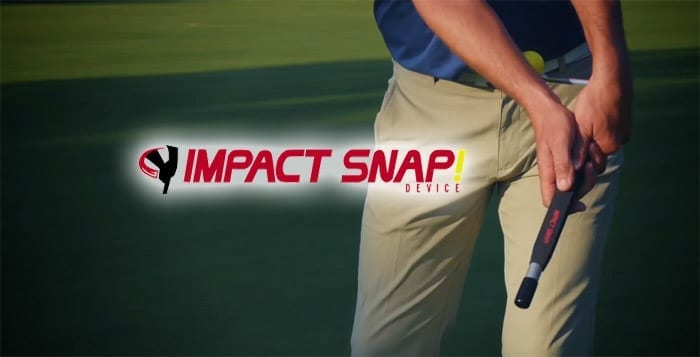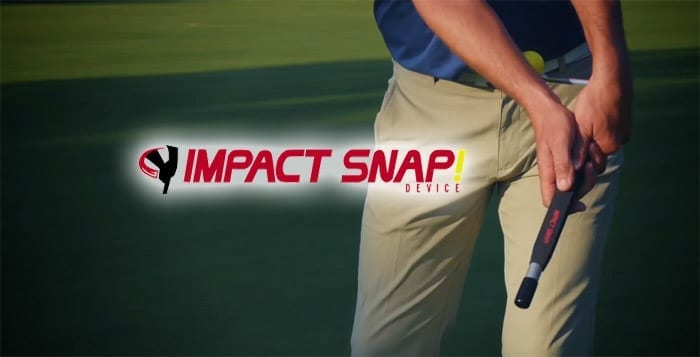 According to the National Golf Foundation, one million people take up the game of golf and one million people quit every year in United States. Yes, the game can cost a lot to play and it can take 5+ hours to play a round of golf.
However, the uncomfortable reality is that the game can be really hard for most of us. Barely half of all recreational golfers can consistently break 100.
That difficulty level is why there are over 18,000 PGA instructors currently active in the golf business. It's also a reason why no sport lends itself to training aids more than golf.
Throughout my career, I've tried more training aids than I could possibly remember. But one of the more "impactful" has been the Impact Snap golf impact release trainer.
The Impact Snap is an easy to use training aid that helps you improve your impact position and to teach a proper release. The device contains a ball bearing inside that moves during your swing, allowing you to feel the load that sets at the top and releases at impact.
Set the club properly at the top of the back swing and you'll hear a click. Release the club properly and you'll also hear a click at impact.
The training aid is owned by PGA instructor Martin Nowicki and was developed by Kelvin Miyahira, who noticed that a primary difference between high handicappers and low handicappers is at the point of impact. He saw that the wrists and forearms of the high handicappers are often not connecting the right way and are breaking down at impact. This can cause flipping, casting or scooping, which is obviously not good for consistent ball striking.
The goal of the Impact Snap is to achieve the perfect impact position every time by optimizing three key motions of the wrist – ulnar deviation, flexion and supination. It can also train you to acquire a preferred forward shaft lean at impact, which can produce crisper shots and better trajectory.
"The importance of the motion of the wrist angles (especially through the impact interval) should ALWAYS be at the forefront of modern golf instruction" said PGA Tour coach and Chicago Golf Report Instructor of the Year Jake Thurm, who also recommends the Impact Snap to his students. "In 3D we see how the treatment of these wrist angles has direct implications on how that club is being delivered functionally."
Impact Snap is beneficial to all players of any age or skill level. Best of all, its compact size makes it easy to use in just about any room or environment.
There are tons of golf training aids out there, but few can help you "feel" a proper release. The Impact Snap is a great tool to help improve your swing and make the game more enjoyable.
You can learn more at the Impact Snap website.