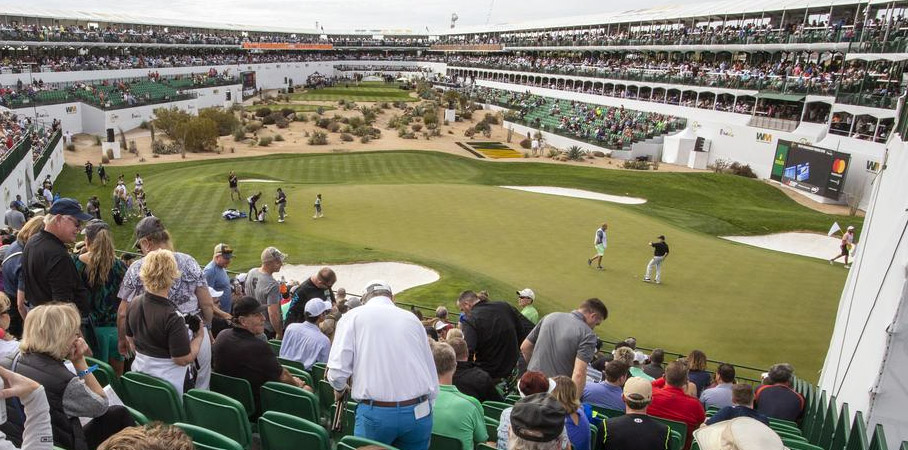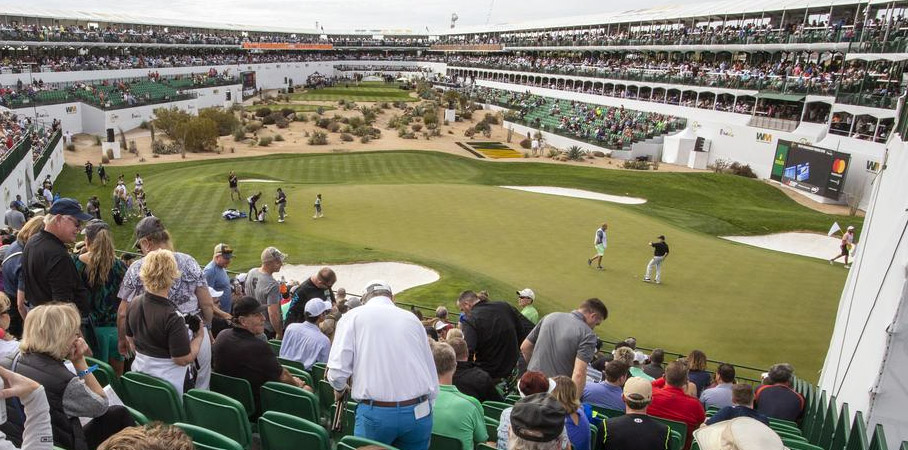 With limited in-person spectators, watching sports has changed dramatically recently. The shared experience of sports has become a virtual pastime, with fans finding digital alternatives to follow their favorite players and teams while expressing their emotions.
That virtual experience takes another step forward beginning February 4th at the Waste Management Phoenix Open with the first-ever betting companion show during a PGA TOUR event – a live second-screen experience entitled NBC Sports Edge BetCast, which will be available on Peacock Premium.
NBC Sports Edge BetCast will provide a second-screen experience for Peacock Premium viewers. BetCast will offer an opportunity to watch along with an engaging group of commentators, who analyze the Waste Management Phoenix Open as they discuss the outcomes of potential bets using PointsBet Sportsbook odds. The discussion will highlight the probability of specific scores and shots throughout the tournament and explain how golfers' odds change throughout.
Receive 4 Risk Free Bets up to $1,000 from PointsBet using code CHIGOLF4
Presented across 10 afternoon hours – 2.5 hours in each of the four tournament rounds – the show will primarily follow a dedicated BetCast-exclusive featured group throughout the round each day, while also highlighting exciting moments, notable shots, and compelling storylines from around the course. A BetCast host and two analysts will be on the GOLF Channel Live studio set overlooking the famed, par-3 16th hole. Coverage will also feature a PointsBet Sportsbook oddsmaker at their trading desk.
BetCast will have data-rich companion graphics, highlighting players' scores and position, odds on props, and integration of tournament leaderboards and odds. All betting odds and information will be provided exclusively by PointsBet Sportsbook.
Highlights of Peacock Premium's live sports offerings include Premier League, a new primetime Sunday NFL Wild Card playoff game, Olympics and Paralympics coverage, U.S. Open, U.S. Women's Open and Ryder Cup golf, plus the Peacock Originals Lost Speedways, hosted by Dale Earnhardt, Jr., and In Deep with Ryan Lochte.
Viewers can sign up for Peacock Premium at peacocktv.com. Peacock is currently available on the Roku platform; Apple devices including iPhone, iPad, iPod touch, Apple TV 4K and Apple TV HD; Google platforms and devices including Android™, Android TV™ devices, Chromecast and Chromecast built-in devices; Microsoft's Xbox One family of devices, including Xbox One S and Xbox One X; Sony PlayStation4 and PlayStation 4 Pro; and VIZIO SmartCast™ TVs and LG Smart TVs. Comcast's eligible Xfinity X1 and Flex customers, as well as eligible Cox Contour customers, enjoy Peacock Premium included with their service at no additional cost.