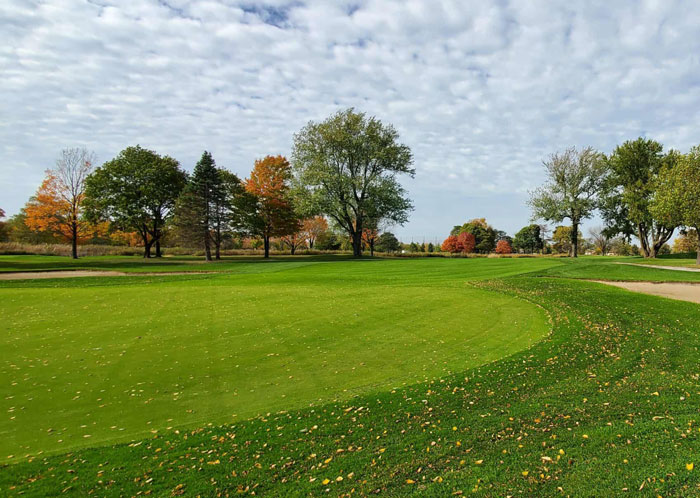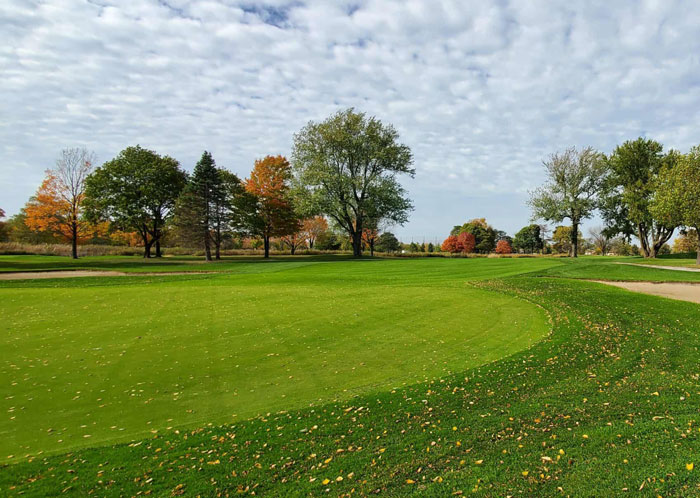 The calendar has flipped over to 2021 after the end of a most troublesome and unusual year. But in our local sports world, 2021, so far, has not been that unusual: the Chicago Bears were quickly ousted from the NFL postseason, the Blackhawks are currently without a regular captain, missing their upcoming young centerman, lacking a big-name goaltender and will be facing a season long uphill battle; the Cubs have seen the departure of their 'Cy Young runner-up' pitcher, their president of baseball operations, and even their play-by-play TV broadcaster–looks like another "wait 'til next year (2022) season". And Alabama won yet another NCAA football championship. So what else is new?
But still, all is not gloom and doom in the Windy City, as up in Northbrook the totally refurbished Sportsman's Country Club facility is on schedule and set to re-open as soon as the weather permits (late Spring / start of Summer).
Back in 2018, the Northbrook Park District launched a capital improvement initiative to include improvements to the golf courses, practice facilities and clubhouse at Sportsman's Country Club. At that time Northbrook Park District's Board of Commissioners allocated $12.5 million for this project. Course and range improvement designs were contracted to Rick Jacobson of Libertyville-based Jacobson Golf Course Design Inc.
Sportsman's major renovation project includes an entirely new clubhouse with improved year-round dining; rebuilt greens, re-grassed fairways, and new forward tee boxes on the Classic 18 Course; and, on its nine-hole course, re-grassed East 9 greens with East 9 irrigation improvements. Sportsman's practice range, parking lot and driveway will be given a total rebuild.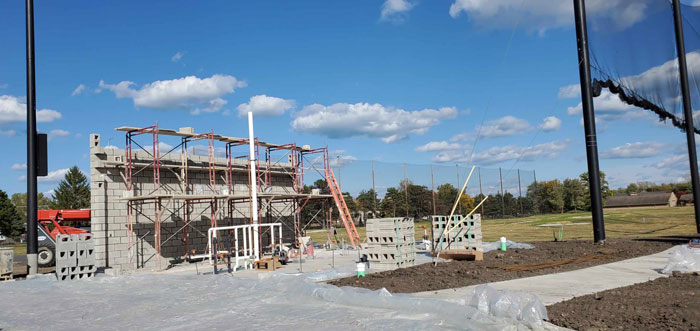 Giving current reports on the progress of the project, the NPD states that initial germination of the practice range and instructional area is complete. Contractor related golf course construction concluded in October, 2020. On both courses, grow-in and maturation of the new turf is ongoing and on schedule.
Additionally, infrastructure work is also on schedule: parking lot asphalt binder has been installed and parking lot sidewalks and paver installations have been completed. As for the new clubhouse great weather has been helpful with structural steel in position and all roofing work completed by Thanksgiving.
The timing of this highly anticipated re-opening (Summer 2021) of the Sportsman's Country Club facility should find two of the three aforementioned Chicago pro sport teams looking for time on the links, and, as for the third, will the Cubs be clawing their way towards the division lead or out of the cellar? Northbrook residents and pro athletes, rejoice, golf season is only a few months away.
Check out these additional photos for visual confirmation.