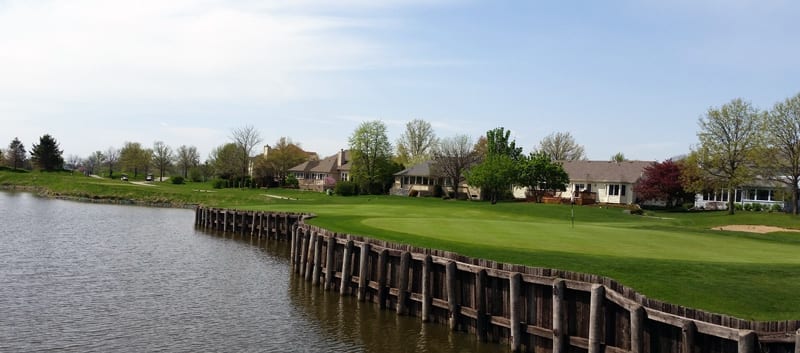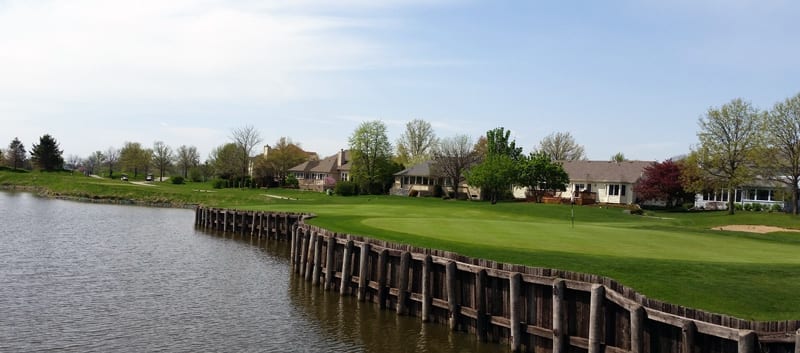 Designed by Ken Kavanaugh and owned by the Fox Valley Park District, Orchard Valley Golf Course in Aurora is among the top tier of golf courses in the western suburbs of Chicago. Played from the tips, the par 72 Orchard Valley Golf Course can reach nearly 6,800 yards and offers a host of challenges for both low and high handicappers.
The front nine plays at little shorter than the back, but each side provides a solid test of golf. The fairways at Orchard Valley are ample, allowing some fun risk/reward options off the tee on the shorter par fours including holes #1, #5 and #15.
The par 5, 16th hole plays at 550 yards from the back tees with water on the right. This is another entertaining hole in which the golfer can choose to play more aggressively for a shot at reaching the green in two. However, anything less a perfect swing from the tee may not carry the water hazard.
Orchard Valley features large, undulating greens with varied opportunities for challenging pin placements. The 163-yard par 3 6th hole requires precise distance control off the tee to land on a somewhat narrow green. This hole can play dramatically different depending on the location of the pin and the prevailing wind.
The closing hole at Orchard Valley Golf Course provides the golfer with a challenging tee shot over water followed by an approach a wide, but not very deep green. Experienced golfers will look to find the left side of the fairway off the tee, which will give them a bit more room on the green with their approach.
Managed by Billy Casper Golf, Orchard Valley is typically a well-maintained course offering a great deal of variety and enjoyment. This is definitely a course where local knowledge goes a long way, so the more familiar you can become with its opportunities and pitfalls, the better you'll perform.
Orchard Valley Golf Course
2411 West Illinois Avenue
Aurora,IL 60506
630-907-0500