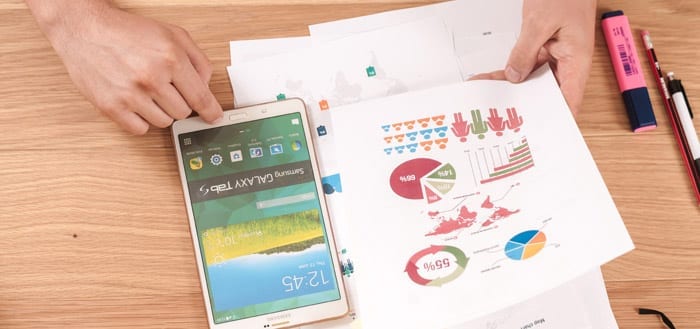 Some links included in this post are from our sponsors. Please read our terms of service.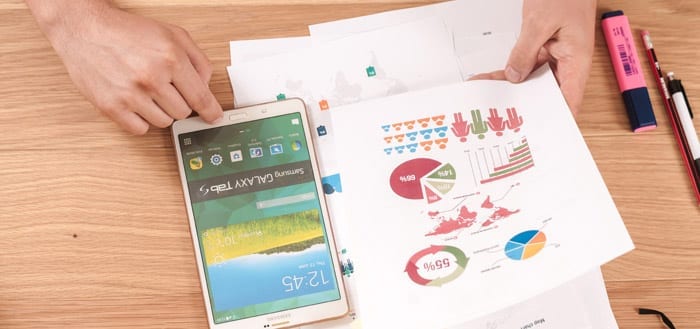 The more you save, the more you have to play golf. That's why it's crucial to have a plan when it comes to saving (and making) money.
Here are 10 great ways to save (and make) more money so you can play more golf.
# 1 – Get Paid to Shop
Here's a great way to earn some extra golf money simply by making your normal online purchases. Join Swagbucks and get cash back shopping at over 1,500 retailers including Amazon, Walmart, Target, and Starbucks.
Download the Swagbucks app and earn free gift cards when you shop, answer surveys and watch videos. The next time you're on your mobile device, you could be earning money for the golf course!
Start getting cash back when you shop with Swagbucks.
# 2 – Improve Your Credit Score
Improve your credit score with Credit Sesame. A good credit score is one of the BEST ways to save more money… and play more golf.
Credit Sesame will you provide you with the your credit score for free in under 90 seconds. They also will provide you with tips based on your profile to help you manage your credit. They'll also provide you with an instant update once a major change has been made to your credit report. Once you've learnt how to establish credit, you will be able to create a good credit score. There's many different ways to improve your credit score, it's just about finding the best way for you. One way that some people like to build credit is by using credit cards. To learn more, check out here. However, this is just one way of building and improving credit scores, there are many other ways too. Once your score is positive, you'll be able to save more money for golfing!
Your Credit Score Matters. Do you know yours? Get Your Free Score Now at Credit Sesame.
# 3 – Save on Golf Equipment
Golf equipment is one part of your game that can't be comprised. With significant advances in technology annually, you can't afford to stay with yesterday's clubs, balls and apparel for too long. Hurricane Golf buys excess inventory from leading manufacturers and sells everything online at a huge savings. It's a great way to have the best equipment at some serious discounts.
Receive free shipping on your next order with Hurricane Golf.
# 4 – Save on Your Post-Round Meal
Save up to 50% every time you go out to eat by joining Restaurant.com. More than 62,000 local, independent neighborhood restaurants and more than 500,000 deals are available every day.
Restaurant.com is a great way to explore new restaurants after your round. Just search for a restaurant near you and choose a certificate value of your choice. It's fast, easy and a great way to save money.
Receive $6 for $25 Restaurant Certificates with code: SHELL
# 5 – Book Discount Tee Times
It should go without saying that if you're looking to find a deal on golf, one of your first options should be a tee time deal site. TeeOff.com is a great choice because they work with a ton of courses and offer some really deep discounts on tee times. Tip: keep an eye open for their hot deals, which can reach 50% off at some courses.
Click here to start saving on tee times with TeeOff.com.
# 6 – Get Better Deals on Travel Purchases
The next time you travel, save more money for golf by booking through Priceline. They offer thousands of hotel, flight and rental car deals every day to just about any location.
Just download the Priceline app and start planning your next golf vacation. They even offer deal packages and cruises.
Tip – check out the Priceline Express Deals, where you can save up to 60% with no bidding required.
Receive exclusive hotel savings of up to 60% off @ priceline.com!
# 7 – Optimize your 401k or Retirement Account
If you're lucky enough to have a 401k or other retirement account, you've got to make sure it's properly managed so you get the most bang for your buck. If you don't have one yet and are planning on sorting out your retirement account, then there are plenty of places that can help you plan for retirement. You don't have to do it alone, and in fact you should spend your time wisely by using the help of others. Don't waste your time going about your retirement alone, instead of spending your time on managing your own account, why not use a service like Blooom.com, which is one of the fastest growing independent robo-advisors.
Blooom leverages technology to analyze your traffic's 401ks and other employer-sponsored retirement accounts to pick the funds in their 401ks that best align with their retirement goals while also minimizing hidden fees. Blooom will even provide a free 401k analysis with no strings attached.
Blooom currently manages over $2.2 Billion in assets. It's a great way to find the peace of mind that comes with not having to worry about your retirement as it's in professional unbiased hands.
Get serious about your retirement with Bloom.
# 8 – Get a Better Job
Start earning what you're worth and you'll be playing more golf. Too many of us are caught in a stagnant career, which severely limits our earning power.
To improve your situation, check out a site like Monster.com, where you can search through 5 million jobs. That's a ridiculous number of jobs, which means the odds are stacked in your favor.
Monster also helps you get the inside scoop on employers before you apply with their company profiles and employee reviews. This feedback helps give you a sense of each company's culture, pay and benefits.
Start making what you're worth and get a better job by using Monster.com.
# 9 – Find a Better Vacation Rental
Instead of renting a hotel room, millions of people have found the benefit of renting a house, often for significantly less than a hotel. These travelers want an incredible vacation rental property without sacrificing quality or value and they're finding it through VRBO.com, where they can search thousands of vacation rentals worldwide in a network that receives millions of visits per year. You will have to make sure that you get the right rental property though. There's no point renting one out if you don't love it. To help you find the perfect rental property, you can always take one of these real estate investing courses to help you make the right decision.
What's also nice is VRBO.com helps protect your trip by providing cancellation protection and a carefree rental guarantee, so you receive exactly what you purchased. Renting a house for half the price of a hotel makes sense and makes your trip even more comfortable.
Book your perfect beach house before someone else does!
# 10 – Become a Socially-Conscious Investor
Another way to save money by making money is to invest. It's goes without saying that investing can be risky, but research shows that companies with high environmental and social impact have outperformed the S&P 500 for more than 25 years.
That's one of the reasons why Swell Investing has been generating significant buzz. With Swell Investing, you can choose from curated combinations of publicly traded companies Swell targets as growth opportunities based on important social and environmental trends.
Swell portfolios are optimized for risk and return. Plus, they're re-balanced quarterly. It's great way to support responsible change with your investments.
Invest in progress. Get started today.
BONUS TIP – Get to the Golf Course Earlier, and Cheaper
Getting to the golf course on time is a challenge for many of us. It's a sad fact that is often immediately translated to the score card as we need the first few holes to warm up.
Instead of worrying about being late, next time schedule an Uber to pick you up. This way, you have to leave on time and it could save you the cost of picking up a speeding ticket as you scramble to make it to the first tee.