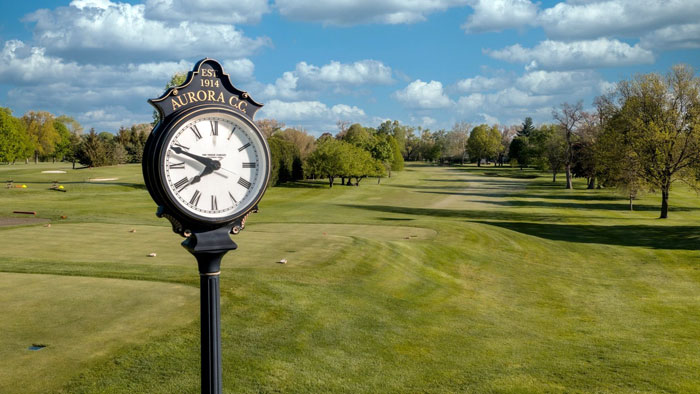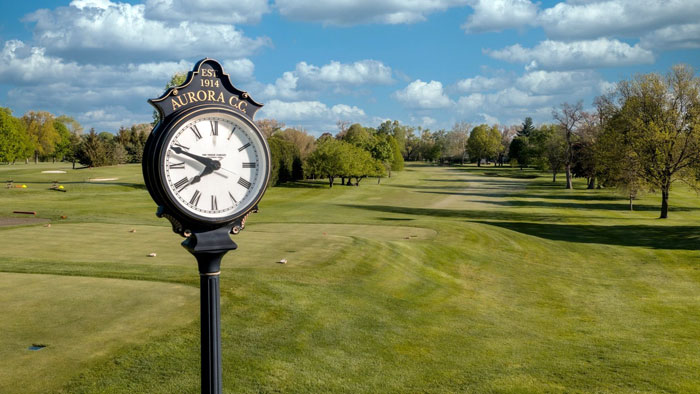 One of the oldest junior golf tournaments in the United States visits Aurora Country Club June 22-25 for the 2021 Women's Western Junior. First played in 1920, past champions of the Women's Western Junior include Candie Kung, Cristie Kerr, Grace Park and Nancy Lopez.
The event begins with 36 holes of stroke-play qualifying, after which the field of 78 will be cut to the low 16 players for four rounds of match play. The winner receives an exemption into the 2021 Women's Western Amateur at Park Ridge Country Club in July.
Gabriella Gilrowski won the 2019 Women's Western Junior at Woodland Country Club in Carmel, Indiana, outlasting Jocelyn Bruch in the championship match. This year's field features an elite class of top junior golfers, including highly ranked players like Jackie Feldman (Austin, Texas), Montgomery Ferreira (Tacoma, Washington), McKenzie Mages (Marietta, Georgia), Shannyn Vogler (Moline, Illinois) and Sophie Zhang-Murphy (Saratoga, California). Vogler is one of the top players from Illinois in the field.
Founded in 1914, Aurora Country Club was designed by Thomas Bendelow and William Boice Langford, both noted golf course architects who designed or remodeled many highly rated golf courses in the Midwest and across the United States. Bendelow's work includes Medinah Country Club's three courses, Olympia Fields County Club's South Course, and East Lake Golf Club in Atlanta, home of the TOUR Championship.
"Each year, the girls who compete in the Women's Western Junior represent golf's best and brightest rising talent," said Women's Western Golf Association President Cece Durbin. "We're grateful to Aurora Country Club for hosting this national event, and we're looking forward to a successful 2021 championship."
The Women's Western Golf Association has been awarding scholarships to young women who play golf since 1971, while the ESF is a nonprofit administered by the WGA that has awarded full college tuition and housing scholarships to more than 12,000 caddies since 1930.
Attendance and parking for the Women's Western Junior are free.
2021 Women's Western Junior Field
Abdullah, Elyssa – Hinsdale, IL
Beanblossom, Amy – Winnetka, IL
Brown, Samantha – Westfield, IN
Brown, Shyla – Matthews, NC
Butler, Bridget – Barrington, IL
Chang, Emily – Chicago, IL
Clark, Reese Geneva, IL
Costabile, Peyton – Ayr, Ontario, Canada
Estravillo, Jenna – Mt Washington, KY
Feldman, Jackie – Austin, TX
Ferreira, Montgomery – Tacoma, WA
Gal, Nicole – Oakville, Ontario, Canada
Gallagher, Sarah – Burlington, Ontario
Gindler, Morgan – Kirkwood, MO
Gray, Caroline – Kenilworth, IL
Hanna, Kaitlyn – Omaha, NE
Headlee, Michaela – Carmel, IN
Heryford, Rylee – Newton, IA
Hoshino, Meilin – Brazil
Howell, Savannah – Calvert City, KY
Hudepohl, Eleanor – Cincinnati, OH
Janess, Mara – Barrington, IL
Johnson, Nicole – Edwardsville, IL
Kano, Gabriella – Fullerton, CA
Klonowski, Addison – Naples, FL
Kovitz, Ally – Highland Park, IL
Kuc, Katelyn – Carmel, IN
Kuznik, Camille – Orono, MN
Lapple, Alexsandra – Pinehurst, NC
Lemke, Katherine – Geneva, IL
Lewis, Riley – Edwardsville, IL
Louchheim, Arden – Park City, UT
Mages, McKenzie – Marietta, GA
Magner, Caroline – Winnetka, IL
Magner, Katie – Winnetka, IL
Marshall, Katharine – Elburn, IL
McConnell, Caroline – South Fayette, PA
McGinnis, Sophie – Westfield, IN
McMurray, Alexis – Oakville, Ontario, Canada
Munnicha, Nathaly – Columbus, IN
Nekola, Catherine – St Charles, IL
Pacocha, Allison – Eureka, IL
Perakis, Effie – Glenview, IL
Perakis, Maria – Glenview, IL
Pfefferkorn, Christina – Carmel, IN
Piar, Gracie – East Alton, IL
Potter, Katherine – South Lyon, MI
Pouyat, Kiana – North Barrington, IL
Quinton, Myranda – Burlington, Ontario, Canada
Rischer, Audrey – Columbia, MO
Rolston, Yanah – Fortville, IN
Romas, Chelsea – Coppell, TX
Scheck, Katie – Greensboro, GA
Scheck, Kelli – Greensboro, GA
Schrock, Dani – Grace Pontiac, IL
Schulman, Lexi – Vernon Hills, IL
Senk, Simone – Fort Wayne, IN
Shilts, Jenna – Frankfort, IL
Simmons, Morgan – Memphis, TN
Spinazze, Isabella – St Charles, IL
Stephens, Maria – Volo, IL
Sulkar, Sophia – Barrington, IL
Sutherland, Abigail – Glenview, KY
Swathwood, Claire – Carmel, IN
Tarkany, Chloe – Scottsdale, AZ
Thornton, Sarah – Hinsdale, IL
Tir, Audrey – Winnetka, IL
Tucci, Elizabeth – New Market, MD
VanArragon, Kathryn Blaine, MN
Vaughan, Kylee – McLeansboro, IL
Vogler, Shannyn – Moline, IL
Walker, Grace – Louisville, KY
Walker, Melanie – Burke, VA
Weber, Ella – Burlington, Ontario, Canada
Welch, Emma – Lakeville, MN
Wu, Rebecca – Naperville, IL
Yoo, Sarah – Hawaiian Gardens, CA
Zhang-Murphy, Sophie – Saratoga,CA