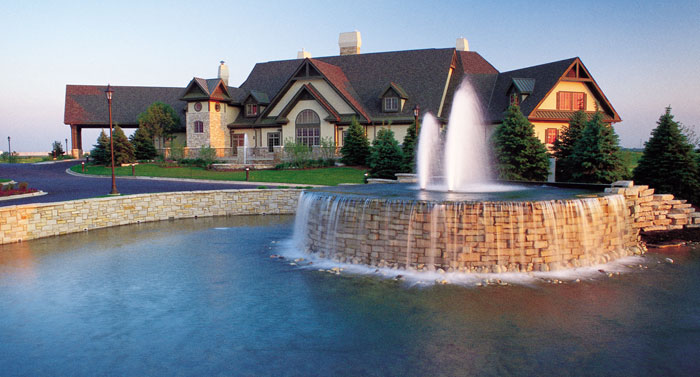 The Forme Tour, a newly created, U.S. based mini tour, that provides its top finishers a path up to the Korn-Ferry Tour for the following season, has announced that it will conduct the third tournament of its eight event 2021 season at Bolingbrook Golf Club from July 20-23.
The Chicago area is in the midst of two droughts — the lack of rainfall and the lack of professional golf tournaments. The corona virus pandemic negated in-person fan attendance for the two professional golf tournaments held in our area during 2020; no fans allowed at the BMW Championship at Olympia Fields Country Club and no fans allowed at the Evans Scholars Invitational at Chicago Highlands Club. The fan attendance drought therefore lasted 648 days from the conclusion of the 2019 BMW Championship on Sunday August 18, 2019 at Medinah Country Club, until the start 2021 Evans Scholars Invitational at the Glen Club on Thursday May 27, 2021.
But with the dismal weather this year for the Thursday and Friday rounds of the ESI at the Glen Club, fans may have missed the initial offering of in-person attendance after the lifting of COVID-19 restrictions.
Thus, the Forme Tour's Bolingbrook Golf Club Invitational is presenting Chicago golf fans a 'viewership mulligan' — another opportunity to watch live professional golf in our area during 2021.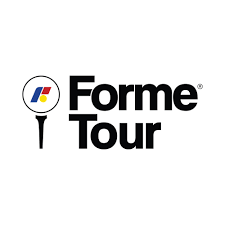 The Forme Tour is sponsored by Forme, a wellness-technology company that designs therapeutic wearables to optimize neck and spinal alignment, correct posture and boost recovery. Initially intended to provide PGA TOUR Canada members a place to play after the global pandemic forced the cancellation of their 2020 season, the worldwide range of Forme Tour players now represents 21 different countries.
Identical to other PGA TOUR-affiliated tour tournaments, the Forme Tour will utilize a 72-hole, medal-play format for all eight of their events during 2021. The Forme Tour's season-long top-5 points earners will earn 2021-22 Korn-Ferry Tour membership and the Forme Tour will continue to provide Official World Golf Ranking points for each contesting of its 8-tournament schedule played this summer.
The Village of Bolingbrook, KemperSports, and Bolingbrook Golf Club are pleased to announce that the club will serve as host site to one of eight tournament in the Forme Tour's 2021 inaugural tournament schedule.
"On behalf of the Village of Bolingbrook, we are excited to welcome some of the country's best players to Bolingbrook Golf Club this summer," said Bolingbrook Mayor Mary Alexander-Basta. "Tournament week will give players, caddies and tour staff the chance to experience all that the village has to offer, with award-winning golf, premier lodging and dining options nearby the course."
"At Bolingbrook Golf Club, we are committed to showcasing the benefits and joys of the game of golf at all levels of play, and this high caliber event is our opportunity to showcase our remarkable facility and golf experience. We feel strongly that Bolingbrook Golf Club offers one of the best golf experiences in the Chicagoland area," commented Doug Friess, KemperSports general manager of Bolingbrook Golf Club. "Our team is committed to delivering a best-in-class experience during tournament week, and we are honored to have been selected as one of just eight host sites."
The field for the 2021 Bolingbrook GC Invitational will be comprised of 156 players. As a bit of a departure from usual pro tournament days, this tournament will be contested on Tuesday-Friday. In addition to watching over one hundred determined, young golfers, fans coming to this Forme Tour event can take in the amenities and hospitality of Bolingbrook Golf Club's magnificent clubhouse — selected as best in the Chicago area by Chicago Golf Report.
Of significance for fans of the Bolingbrook Golf Club Invitational, this 'viewership mulligan' is free to attend with no charge for parking.