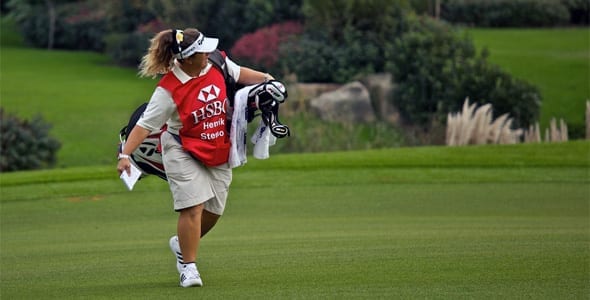 Chicago golf may be without an annual major professional golf tournament event, but it might have a golf Hall of Fame. According to the Orlando Sentinel, the Caddie Golf Hall of Fame is in talks with the Western Golf Association to relocate the Caddie Hall of Fame to WGA headquarters in Golf, Illinois.
The Caddie Hall was started in Central Florida, but has been without a home since 2003. Caddie Hall of Fame display items have been stored in a warehouse since 2005.
Recent inductees include David B. Fay, formerly of the USGA and Homewood native Tom Dreesen. Dreesen is an avid golfer and hosts an annual celebrity golf event in the Chicago golf area.
Additional members of the Caddie Hall of Fame include Old Tom Morris, Gene Sarazen, Fanny Sunesson and the late Bruce Edwards. A stable home at the Western Golf Association should prove to be a popular and sucessful move for both organizations.
Founded in 1899, The Western Golf Association is one of the senior golf organizations in the United States. The WGA sponsors three prestigious golf tournaments: the Western Junior, the Western Amateur and the BMW Championship, a FedEx Cup playoff event that was played annually in the Chicago Golf area until 2011. The WGA is also well known for administering the Chick Evans Scholarship Program for deserving caddies.