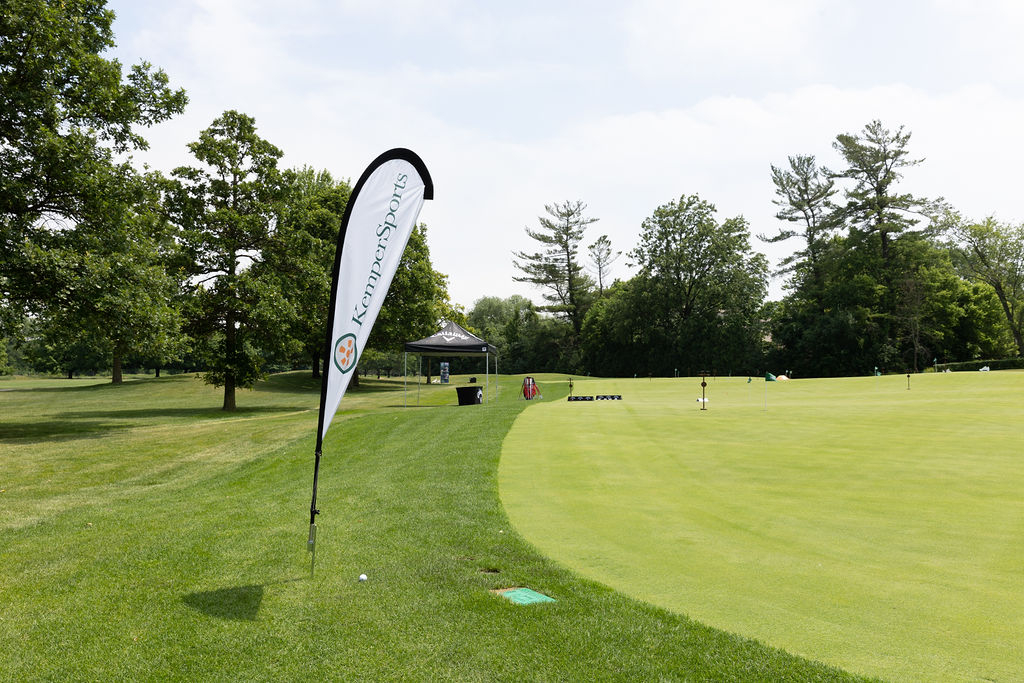 The 2022 Tour Championship and the FedEx Cup competition have finished and a champion has been crowned (Rory McIlroy), but there is still exciting golf to be played this season in the Chicago area in the form of a qualifying tournament for a national putting championship.
Deerpath Golf Course just recently announced that it will host a Putting Challenge on September 10th from 10 a.m. to 2 p.m. on its 30,000 square-foot bentgrass putting and chipping green, The Lawn. This event serves as a qualifier for the inaugural PopStroke National Putting Championship scheduled for this October at the PopStroke Sarasota, Florida, location.
The Deerpath announcement follows on the heels of Tiger Woods' announcement about the PopStroke Tour Championship presented by TaylorMade. PopStroke is a golf and outdoor dining venue located in Sarasota, FL that features two 18-hole putting courses designed by Tiger Woods. The PopStroke Putting Championship Finals are set to be held Oct. 26-28 at the PopStroke location in Sarasota.
The first and second-place winners of the Deerpath competition automatically earn entry into two championship events – a Stroke Play Individual competition and a two-person Team Championship to compete for over $100,000 in total prize money. Competitors can now register for the local Putting Challenge at the Deerpath Golf Course website. There are no age, gender or player status restrictions.
It is also important to note that the two governing bodies (USGA and R&A) have decided that putting contests are not subject to the "Rules of Amateur Status"; there is no limit to the amount of amateur winnings accumulated during such competitions.
"With the addition of The Lawn to our practice facility, we have the opportunity to host fun, friendly competitions like this Putting Challenge," said Deerpath Golf Course General Manager Patrick O'Donoghue. "On behalf of the team at Deerpath and KemperSports, we are excited to welcome all golfers to enjoy a fun putting competition and experience all that The Lawn has to offer."
The Lawn opened on July 6th, 2022. It covers more than 30,000 square feet, consisting of a world-class bentgrass putting and chipping experience providing practice options for both novice and avid players alike.
The Lawn's impressive footprint offers an 18-hole putting course and three-hole chipping course and is surrounded by a 15-foot chipping fairway surface and synthetic practice tee stations. Deerpath Golf Course is one of the only municipally owned facilities to feature such a world-class amenity, making the course a destination for golfers across the Chicagoland area and beyond.
"We are excited to work closely with KemperSports and welcome the first- and second-place winners of the Putting Challenge at Deerpath to our great PopStroke Sarasota facility for the inaugural PopStroke National Putting Championship this October," said Ken Kennerly, Senior Advisor, PopStroke Productions. "This is an excellent opportunity for members of the North Shore community to compete in a competitive putting tournament to win an invitation to participate in a national putting championship."
The Deerpath Golf Course Putting Challenge will feature 9 different holes, and all participants will be expected to keep their own score. Each round will cost $10, with golfers welcome to take on the course as many times as they wish. Tee times are not required, and players will queue in line based on their arrival time.
Food and drink service will be available on-site at Deerpath GC during the event.