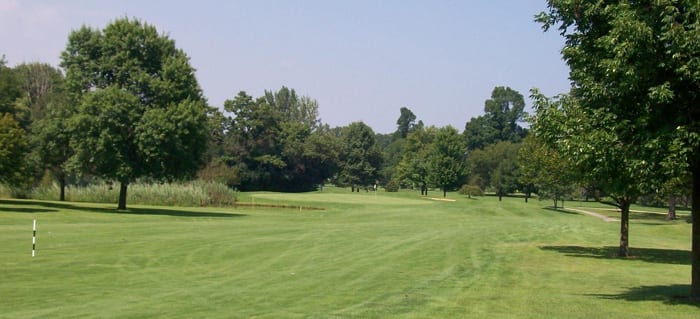 Deerpath Golf Course in Lake Forest was built in 1927 and was designed by noted golf course architect Alex Pirie. Ken Killian and Dick Nugent redesigned this course in 1971 and again in 1981. It is owned by The City of Lake Forest and features some very unique and challenging holes that utilize the rolling landscape and heavily wooded fairways.
KemperSports has managed the Lake Forest-owned Deerpath course for over a decade and has seen success by utilizing technology to attract and retain golfers. "Technology drives a lot of it," said KemperSports Chief Executive Officer Steve Skinner . "We branded Deerpath and we're pricing rounds more efficiently, depending on time of day and day of week. We're looking for open spots on the tee sheet and driving more play. We're constantly communicating with golfers to understand what their needs are."
Deerpath Golf Course has enjoyed some success in selling their unused tee times. "In the past if a permanent tee time holder did not show up, the tee time just went unused. No revenue was generated," Skinner said.
Deerpath's location in the golf-hungry northern suburbs has been both a blessing and a curse. Built in 1927 by noted golf course architect Alex Pirie, Deerpath has seen numerous competitors come into focus over the past 90 years.
One of the more memorable holes at Deerpath Golf Course is the 305-yard par four 7th hole, which features a large undulating green that is predominantly shielded by a large collection of trees that ring the green. When the trees are in full bloom, the narrow shoot to the green is extremely restricted.
There is also a large bunker guarding the front right side of the green. In addition, the trees are tall enough to affect nearly all approach shots, making the proper landing area for your tee shot feel like it's the size of a manhole cover.
You pick your poison – hit driver and risk ricocheting off one of the protective trees or lay up and force yourself to hit an extremely precise landing area so you can thread your approach through the shoot. It's one of the more unique and challenging short par fours in all of Chicagoland golf.
Deerpath Golf Club is within walking distance of the historic Onwentsia Club and Conway Farms Golf Club, which hosted the 2017 BMW Championship. "Generally in the golf business, 80 percent of your play will come within a 30-minute drive time of your course. There are 81 golf courses, public and private, within 30 minutes of Deerpath," Skinner said. "It's a challenging environment."
KemperSports has worked to not only attract more visitors to Deerpath Golf Course, but would like to help grow the game. "Our view of the golf business is we're not growing enough golfers" said Skinner. " The Baby Boomers are playing at lower rate than their predecessors played, so we need to be more competitive, more aggressive in attracting more play. We're going to continue our marketing initiatives."
KemperSports manages 100+ golf courses in 27 states, but they realize the golf course business is not a zero sum game. "Of the 81 properties in this market, not all of them are going to survive, and not all of them are going to succeed," said Skinner. "The ones that will survive and prosper will continue to reinvest in the property. It comes down to great golf course conditions, great service and providing good value to the customers."
The City Of Lake Forest started an extensive program to update Deerpath Golf Course in 2016 and has budgeted a total of $1,200,000 for the project. The public/private partnership includes raising $2,000,000 over a four-year period for renovations including greens drainage, halfway house/restrooms, golf cart fleet and new cart barn, driving range expansion and a new short game practice area.
The project recently received a major boost from long-time Lake Forest resident Nancy Hughes, who donated $500,000 to assist the renovation. "I am very pleased to make a gift for this community cause" said Mrs. Hughes. "The Golf Course is a Lake Forest treasure, which is a beautiful and serene place for everyone to enjoy during all four seasons."
Deerpath Golf Course
500 W Deerpath Rd
Lake Forest, IL 60045
Phone: 847-615-4290