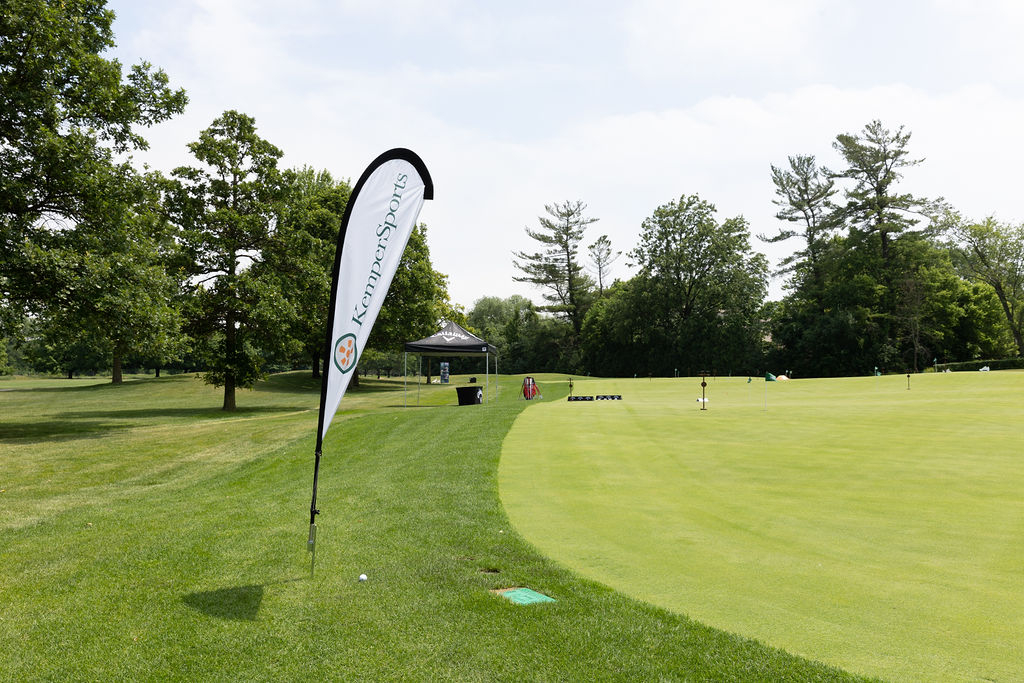 Exactly fifty weeks following its groundbreaking ceremony in 2021, and after facing elongated winter months and challenging grow-in spring conditions, Deerpath Golf Course opened its 30,000 square-foot bentgrass putting green named, The Lawn, on July 6, 2022.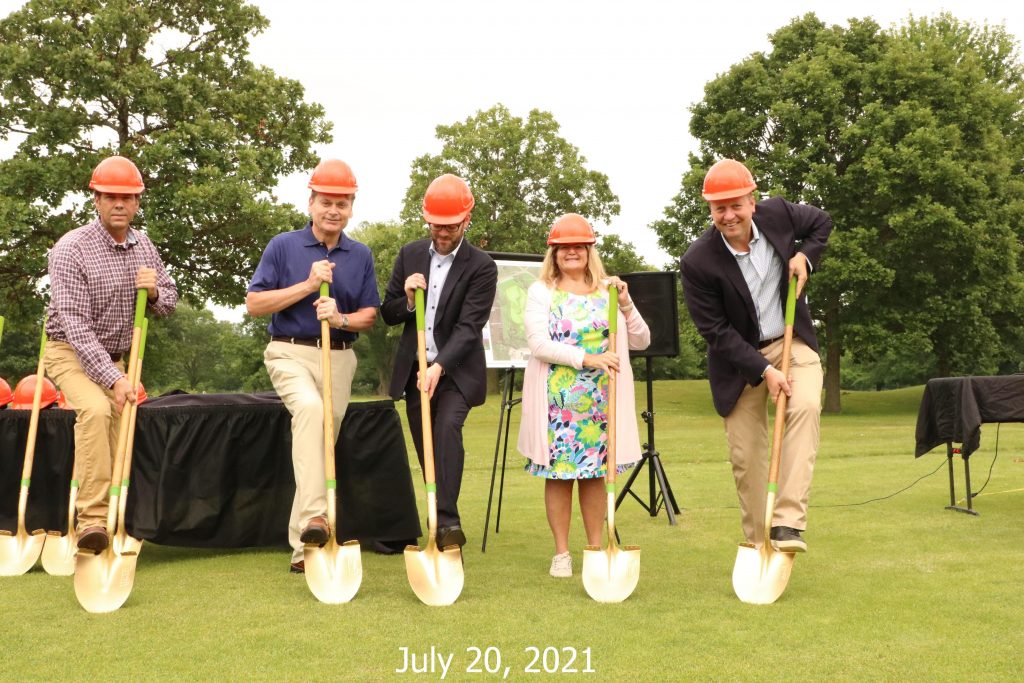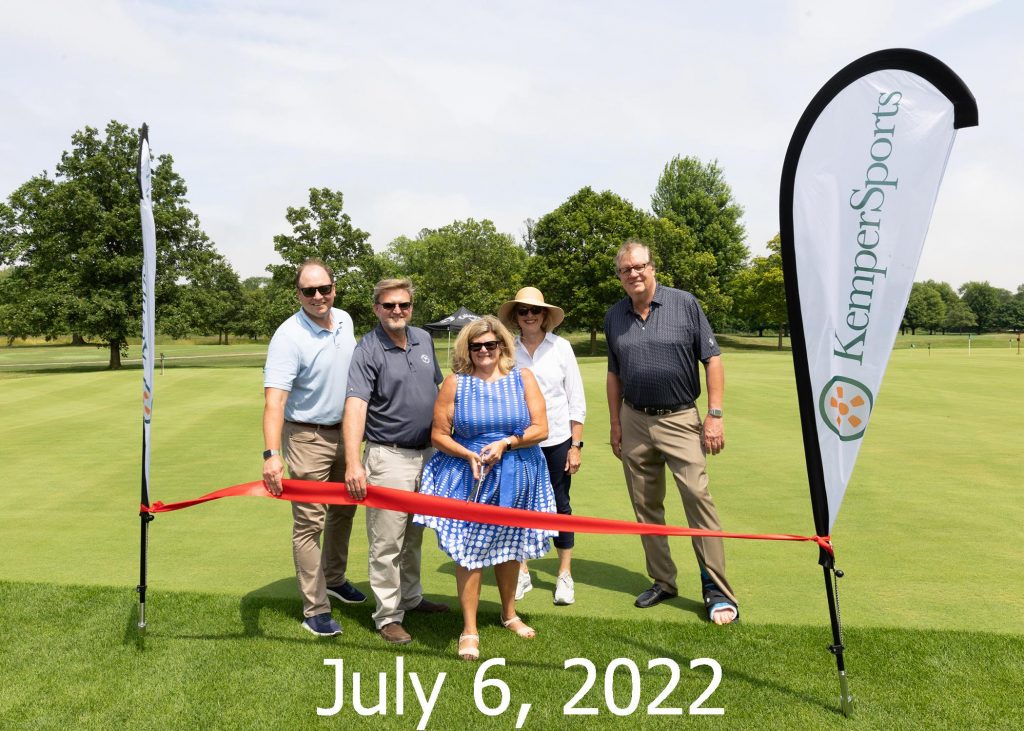 Deerpath Golf Course, in partnership with the Friends of Lake Forest Parks and Recreation Foundation, the Wadsworth Golf Charities Foundation, and KemperSports, is proud to have spearheaded the initiative and efforts to produce The Lawn, a community asset with a welcoming, family-friendly atmosphere dedicated to serving golfers from all areas, including the residents of Lake Forest.
The Lawn's designer, golf architect Todd Quinto, was inspired by the public-access Ladies' Putting Course in St. Andrews, Scotland and renowned putting courses such as The Punchbowl at Bandon Dunes Golf Resort, The Gauntlet at Streamsong Resort, and Thistle Dhu at Pinehurst Resort. More than just putting, The Lawn at Deerpath will offer an 18-hole putting course and three-hole chipping course; it is surrounded by a 15-foot chipping fairway surface and synthetic practice tee stations. Players of all skill levels will be challenged by the green's variety of hills, dales, and swales.
"With the demand for golf continuing to grow, Lake Forest is proud to offer its residents a premier practice facility to encourage players of all skill levels to either start or continue enjoying the game," said Director of Parks, Recreation, and Forestry at The City of Lake Forest, Sally Swarthout. "Combined with the ongoing drainage and facility upgrades, Deerpath Golf Course is proud to be enhancing the first-class golf experience residents have enjoyed for more than 90 years."
"The Lawn will be a wonderful addition to Deerpath. Our hope for The Lawn is that it can inspire the local community to either refine their existing skills, or better yet, give them the courage to pick up a club for the first time," said KemperSports CEO Steve Skinner. "Spaces like The Lawn quickly become a gathering place for people of all skill levels and ages to engage with the game of golf. We could not be more proud to bring this asset to the City of Lake Forest, and we are thrilled to see the positive impact it will have."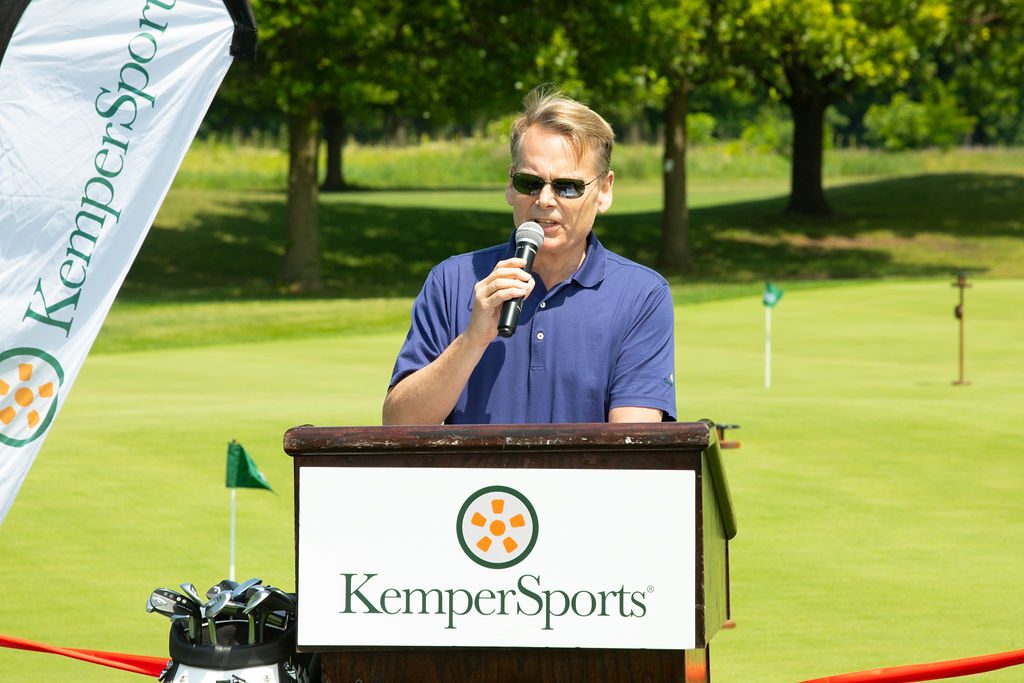 Deerpath Golf Course will be one of the only municipally owned facilities to feature such a world-class amenity, making the course a destination for golfers across the Chicagoland area and beyond. Being free of charge for the general public, The Lawn is designed to cater to all ages and abilities, offering a fun environment for families to gather as well as adult social groups and youth community programs. While the main goal of this space is to bring the community together, The Lawn will also be available to rent for private events when the putting course can place additional colorful obstacles to enhance the fun and challenge.
Deerpath Golf Course is located at 500 West Deerpath Road in Lake Forest, IL 60045. Telephone: 847-810-3888. Website: https://www.deerpathgolf.com/