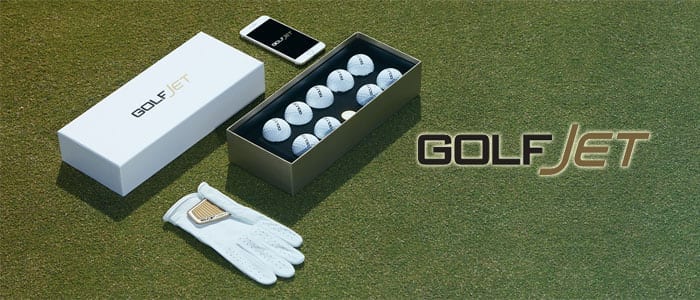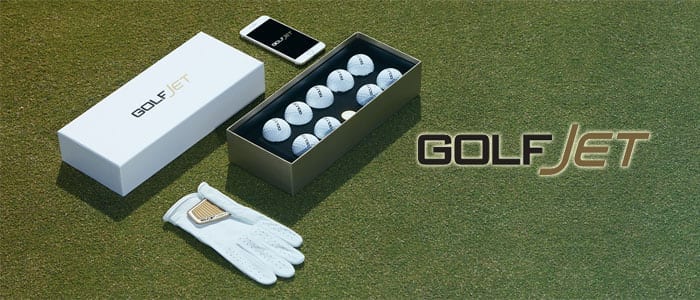 The life of a professional golfer on the PGA Tour has always seemed glamorous, especially to those of watching on TV every week. While we spend an inordinate amount of time and money assembling our tool chest of clubs, bag, balls and equipment, the Tour player simply shows up at the event each week to find their new clothes, balls and anything else they might need. We can all imagine that feeling of having our new sponsored gear just show up, so we can just focus on playing golf.
However, you may not need to imagine that feeling any more as an Australian company called GolfJet is primed to provide their customers this same sponsored feeling. Simply sign up on their website and GolfJet will provide you with the Tour pro treatment, including a set of new premium golf balls, a cabretta leather glove and detailed knowledge about your upcoming golf course ahead of each round.
If that sounds like having your own sponsor, that's exactly the feeling that GolfJet is looking to provide. Although you'll have to pay for a subscription, GolfJet provides the rest, allowing you to focus on what's important – playing your best golf.
Membership costs $37.95 per month, plus a $49 one time sign up fee. With the sign up fee, you'll receive a welcome pack that includes a GolfJet hat and golf towel plus a provisional JetPack. The monthly JetPack subscription includes 9 or a dozen JET series golf balls, one AirGrip cabretta leather glove, three AirBlade tees, one GolfJet ball marker and the exclusive GolfJet Connect mobile app.
GolfJet orders are shipped to more than 150 countries worldwide. You can receive your order at your home, a hotel, a golf course or just about anywhere else. That's why GolfJet was created – to provide you with Tour-grade products when and where you need them.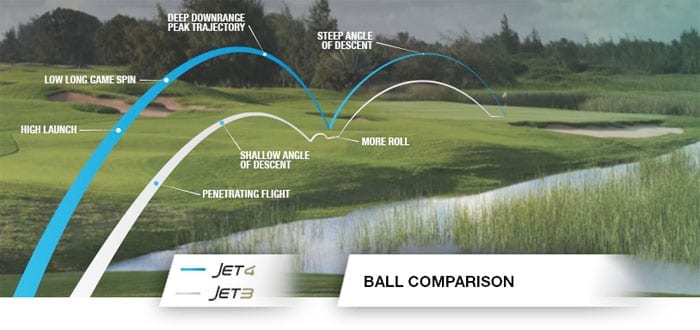 A primary focus for the company is their golf ball, of which they have two versions, the JET3 and the JET4. The former was designed for players with higher swing speeds, providing a flatter trajectory path for greater overall distance. The JET4 was built to provide a low spin, arced trajectory flight path for golfers with a wide variety of swing speeds.
The JET3 3-piece construction uses a single core for golfers who prefer flat trajectory drives and the softest short game feel while the JET4 4-piece construction is engineered for ultimate distance and short game spin due to the 2-piece core. JET4 is generally for golfers with handicaps greater than 20 and JET3 is for golfers with handicaps less then 20.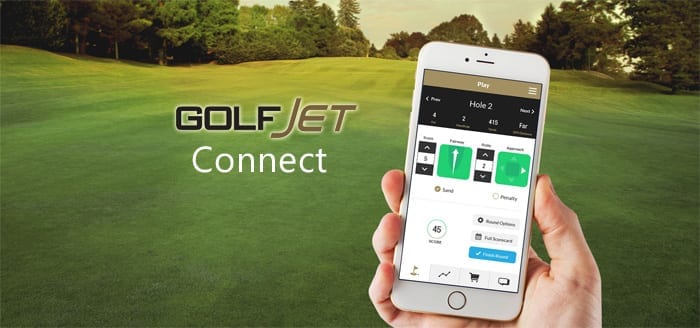 Your subscription is similar to joining a virtual club as the GolfJet Connect App helps connect GolfJet members with each other. The app includes over 28,000 of the world's best golf courses, providing your slope adjusted handicap and customized statistics dashboard.
The app not only helps you track trends and improve your golf game, it also allows you to share rounds and memories with your friends. With your GolfJet Connect App, you'll also earn JET rewards as you play, which can be redeemed for free product.
If you're not ready for membership, you can still purchase GolfJet balls and other products on Amazon or the GolfJet website. However, the benefits of membership are solid as you'll only pay a fraction of the price others charge; and you don't have to buy in bulk. You can also pause your GolfJet membership subscription at any time.
How much is the confidence of feeling like a PGA Tour pro worth to your game? Maybe it's time to start being pampered like the pros with affordably priced, tour-quality products and a digital connection to like-minded golfers. GolfJet could be unlike anything you've ever experienced in golf.