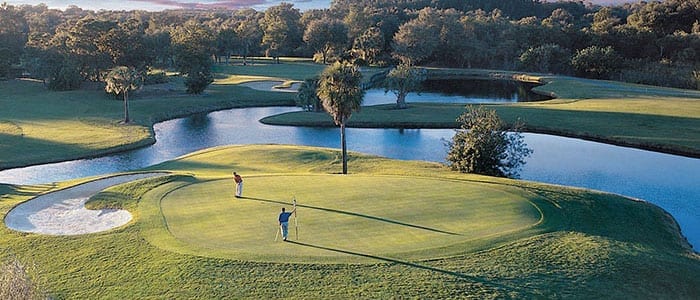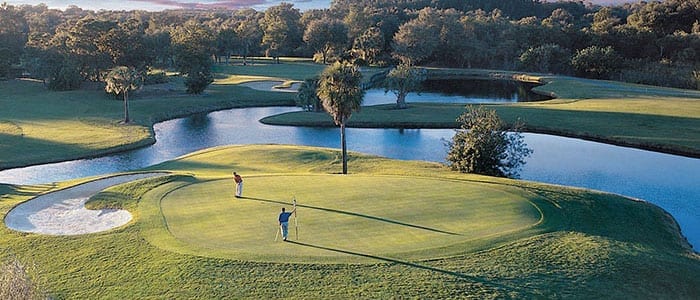 The PGA Tour is at the Copperhead Course at Innisbrook Resort and Golf Club in Florida this week. The designer of all four courses at Innisbrook were designed by the late Larry Packard, a landscape architect who started in golf course design in 1946 in Chicago. He designed more than 350 new courses and redesigned more than 250 existing courses.
His Chicago golf course designs include Elgin Country Club, Lake Barrington Shores Golf Club, Shiloh Park Golf Course in Zion, Turnberry Country Club in Crystal Lake and Wedgewood Golf Course in Joliet. "I try to design a course to make sure that you can use every club in your bag," Packard said. "The key is that you have to have enough land and some source of fresh water. You design a course that will be tough for the pros but interesting for the average guy."
Before he got involved in golf course design, Packard was in the U.S. Army Corps of Engineers during World War II, where he devised a camouflage scheme to prevent enemy attacks on an air base. In 1943, upon returning from the war, Packard joined the Chicago Park District as designer and engineer. While working for the Park District, he assisted on design aspects of Northerly Island Airstrip and O'Hare International Airport.
After 1944, Packard worked for eight years as chief supervisor and designer for Chicago golf course architect Robert Bruce Harris. Here Mr. Packard handled several jobs including the site planning for Maine Township High School and the Maryknoll College site development in Glen Ellyn. Packard's son Roger joined his father in the golf business and has designed numerous Chicago golf courses.