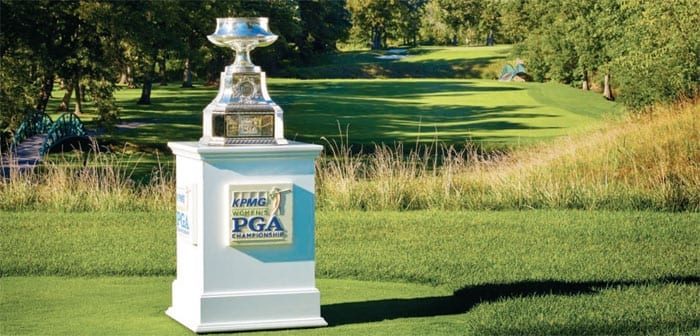 The KPMG Women's PGA Championship makes its first trip to the south suburbs of Chicago this week, as Olympia Fields Country Club hosts the women's second major of the 2017. Golf Channel and NBC will be providing more than 25 hours of live news and tournament coverage. Golf Channel and NBC broadcasters Jerry Foltz, Karen Stupples and Mark Rolfing recently participated in a round table discussion to preview what we can expect on TV and at the event.
QUESTION: As a Chicago guy (Mark Rolfing), kind of give us your thoughts on how exciting it is to bring the Women's PGA to the Chicagoland area next week.
MARK ROLFING: Well, I was at Wrigley Field last night for the Cubs game, and there was a lot of buzz about KPMG. The town really is talking about it, and for me, last year my introduction to the KPMG Women's PGA Championship was sort of my first real look at championship golf in a number of years on the LPGA, and I have to tell you that was some of the best golf that I saw all year long, forgetting whether it was women's golf or men's golf. The shot making was just unbelievable.
Sahalee was a great test, and now we're coming to another one at Olympia Fields. There's a lot of similarity between the two courses in terms of the shot values, and interestingly enough, Olympia Fields has some tremendous elevation changes to it, which you wouldn't typically expect in the Chicagoland area, but Olympia Fields is a great test. It's had a couple of PGA Championships, a couple of U.S. Opens, and I just think we're going to have another week like last week.
Incidentally, this has become one of the most important and best tournaments in women's golf.
QUESTION: Jerry and Karen, y'all are heading to Arkansas in the morning for the NW Arkansas Championship and then you're heading straight to KPMG. Give us your initial thoughts on looking ahead to next week, and this is also going to be one of the strongest fields of the year, so just kind of give us your thoughts on some of the story lines that you're going to be looking at as we go into next week.
KAREN STUPPLES: I think it's going to be a really — I mean, a huge event in terms of not just to the area but the players and their form coming into it. You think about Lexi Thompson, she's had five events where she's won one and she's finished fourth in the others. She's without doubt the most dominant that the LPGA have had this year. Ariya Jutanugarn just had another win, but you've In Gee Chun, Cristie Kerr, Brooke Henderson just off a win last week. Inbee Park is playing well. All your top players are really starting to come into some serious form.
Michelle Wie, now there's another interesting one for you. She's finally starting to find the form that she had in 2014. She's got a game plan in her head that she loves to stick to when she's playing. She has this fade going on, and it's working really well for her. The putting is improving, too, and it looks like she's getting comfortable, and I think this could be a really good week for her in terms of positioning her ball around the golf course and making some putts when it comes down the stretch, and we know she could end up with her second major.
It's going to be really interesting looking at all of these players. They're all playing well. All the top players are going to put themselves up there in contention, and there's one player, now a former No. 1 that hasn't got a win yet, very consistent, Lydia Ko, who's also starting to show signs of some form. So it's going to be a really competitive week, and as Mark said about last year's event, the golf and the shot making was tremendous. I think we're going to see that again.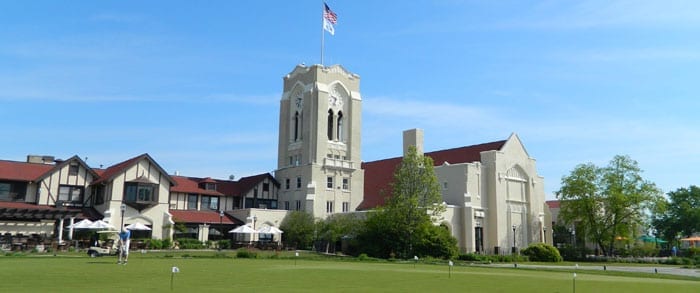 JERRY FOLTZ: From my perspective, not much to add to both what Mark and Karen said, other than the fact that I'm thoroughly looking forward to it. Handicapping — in my seven years now covering the LPGA pretty much full time, handicapping the field is virtually impossible. Courses that you'd think favor the long hitters, and Mo Martin will have the first-round lead and she's one of the shortest, and Lydia Ko will play well and she's not long, either.
I'm not very familiar with Olympia Fields, although Karen and I were talking before this call, and I said, well, it's hosted two U.S. Opens, and until recently to host a U.S. Open you had to be pretty tight, so I would think handicapping them, you would look for the more accurate players, but then again, the second longest player on TOUR in Lexi Thompson is the best driver of the golf ball on the LPGA Tour. The stats don't prove that, but when she's playing well like she's doing right now, it's frightening how good she is off the tee, and there's no course too tight for her to want to hit driver. She is the most dominant player right now, playing the best. I think she's the favorite heading in.
Ariya Jutanugarn, not really playing her best, even though she got a win a couple weeks ago. Michelle Wie, sure, she's always somewhat a curiosity factor. She is playing better. When she plays better it comes in streaks, it always has. Mark knows that; he's covered her since she was about 10 years old. And hopefully this is one of those good streaks because she's good for the game. She's a very popular player.
But I'm not going to discount last week's winner and the defending champion in Brooke Henderson. I call her the smiling assassin because she has that one intangible that so many players want and want to think they have but don't really know. She doesn't miss clutch putts when they matter, and she's hitting the ball really well now after struggling mightily for almost a year off the tee and with her iron shots. She's starting to hit it very nicely, so I like her chances, as well, heading in.
QUESTION: Back to Michelle Wie for a second, she has been playing a whole lot better, but she doesn't make it look easy. What is it about her game that has now turned around, and do we think she is at a point now where she could actually win again? Does she believe?
KAREN STUPPLES: Well, I'll go through that. I've been looking through the stats just before I got on this call, and I compared the stats from last year to this year, and also I went back to 2014, which is when she won her U.S. Open and the tournament in Hawai'i, and the stats are becoming very similar to where she was in 2014 in terms of she's actually hitting more fairways. She's hitting about the same greens, but it's really about the putting that's making a big difference for her. The putts per green in regulation stat is the important one. Last year she was 1.85. This year she's 1.77, and in 2014 she was 1.76. So she's really close on that front to realizing that kind of potential.
Her scoring on par-3s, 4s and 5s is about the same to where it was in '14, and so really she's starting to trend that way, and I think she's a player that she gets confidence from having a proper plan, like I really feel like the fact that she's starting to hit a fade off the tee, she's fading her shots into the green, she's taken the left side out of the equation, and it's giving her confidence to do what she needs to do around the golf course.
It's almost like it's something she's able to hang her hat on and say, if I do this I'm going to get a good result and I'm going to be just fine, and that's how she played in the U.S. Open, the same way. She had a plan and she stuck to it, and I think with her analytical mind, I really feel like she needs that. She needs something to occupy her mind when everything else — when she wants to analyze and overcorrect and do other things. So I think that's really what's going to be important. And with the putting she's got another method now that she likes. Personally when she's standing up over the putts now, it looks much more comfortable to me, and it's one that I would be happy with myself if I was looking at it for me as a player.
MARK ROLFING: Yeah, I'm with Karen on this. I think Michelle Wie plays her absolute best, and this has really been the case since she was really 14 or 15 years old, she plays the best when she looks more natural and when she feels more natural, which is really what has changed in my mind with her putting more than anything. When Michelle Wie, she has so much overload sometimes from her analytics that I feel like she's trying to go out and play a series of golf shots rather than going out and playing golf, and what I'm seeing a little bit more now is her going out and playing golf, which she gets joy in. She always has. When she's a little more joyful and feels like she does have a plan that she can stick to, and that really allows her to play golf as opposed to just executing a series of shots to transfer the ball from point A to point B.
JERRY FOLTZ: I think you both hit the nail on the head. The best golf I've ever seen Michelle Wie play is in the Solheim Cup, and it's almost every two years. Even if she doesn't have her game when she gets there, she thrives on that, and part of that is the emotion with which she plays, which is different than any other tournament. And what that inspires in her is more playing golf and less thinking golf, and I think the bigger the tournament, the more she's apt to do that, and she'll stick to her plan because that's her nature. She's so analytical.
But when you have to create something, when you have to envision and imagine something is when I think she's at her best because there are no mechanics involved in that. That's just pure instinct, and I think perhaps Olympia Fields and this event being as big as it is and such a huge platform for the LPGA might bring that out, and her form, again, the numbers are showing that she's in good shape right now, so to answer your original question, yes, I think she's at a point where she can win again, and I don't think given the ups and downs of her career that she carries that mental luggage of the down cycles in her form as long as other players. I don't think it affects her confidence as much as other players who go through such deep depressions throughout their career because she's shown the ability to climb back out of it with a very short memory.
QUESTION: I haven't been to Olympia Fields before, so I'm sort of blind here, but Ariya Jutanugarn won the Girls Junior on the South Course, and I'm wondering how much similarity there is, maybe Mark can help me with this, between the North and the South Courses, and obviously she'll have some good memories just coming back on property. Will anything feel similar?
MARK ROLFING: Yeah, I think there's a similar feel. I would put South Course probably top 10 in the Chicagoland area and North Course probably top three. I'm of the opinion right now, I haven't been out there yet to see really what the rough is like, but there are places that have a little Erin Hills to it without the fescue, and what I mean by that is you're creating shots from lower areas to greens that are actually uphill from where you are. Consequently, I think that length is going to be a big factor next week. The further you drive the ball, if you can keep it in play, the second shots are going to be much easier. So for example, a Lydia Ko, who last year was just unbelievable at Sahalee with those hybrids into some of those greens, I think at Olympia, it's going to be tougher if you're playing from way back to these sort of perched-up, elevated green complexes.
QUESTION: Karen, Gary Gilchrist has now got the top two players in women's golf. I think these are the fourth players he's had at No. 1. What does that say about his coaching ability that he's had these different players rise to the top of the world?
KAREN STUPPLES: Well, I mean, I can speak actually quite well to Gary. Gary coached me for a number of years, as well, so I know exactly his style of coaching methods. And I think for a player that shows up on Gary's doorstep for a lesson, it's a very fun experience. It's not an all-out grind. He finds ways to make learning golf swing or making changes to your swing fun, especially if you've been doing it for some time. He'll do different drills and routines with you to try to get your body to move in certain ways to make those swing changes, and that's a fun experience for somebody, too. It's a completely different perspective than a lot of other teachers, and it's definitely a lot of fun. And I think that the players embrace that.
But not just that. He's able to instill a lot of confidence in his players, too, like he's very good on the mental side of things, as well. So he's actually a proper — he's a proper golf coach, not just a swing coach. He'll help players get around the golf course. He'll talk about planning for shots. All those different kinds of lies that you get on the golf course he'll work through and give you ways to hit those shots, as well. So he knows to give you the whole package of everything that's available, and he's not afraid to say, okay, you need to see somebody else for putting if you have to. I'm totally fine with it.
A lot of coaches want to keep you all to themselves, but he's quite happy to let you go to other people to get other help, as well, if you need it, and I think that that's a big thing. He's very versatile, and obviously it shows. But the biggest thing that he keeps it fun for these players, particularly the younger ones when you think of Ariya and you think of Lydia. The pair of them, they're still very young and they're still very playful in much of what they do, and it gives them a way that they can still enjoy their practice, and it keeps them engaged in that process, and probably the reason why Lydia Ko was able to stay No. 1 even though she's just fallen off now. But it gives her a reason to keep practicing and keep playing, and Ariya, she's all fun because she's still such a child when she's playing on the golf course, and it's fun to watch because of it.
QUESTION: Karen, what years did you work with Gary Koch, and do you think there's anything in his coaching that makes him a particularly good fit with women professionals?
KAREN STUPPLES: I worked with Gary — let me think, I really stopped playing in 2013, so you'd be looking at about three years from 2010 — yeah, about 2010. And as regards the women, I think a lot of it is that fun side of things. When you look at the age of the women golfers in general, they're pretty young. They're still young players, and they still want that fun side of things. He does have a very good junior academy, and he's able to take that junior academy stuff that he's learnt and apply it to the players that come through, and I used to love going up there for a lesson because I literally would spend all day and you'd have your lesson with Gary then somebody else would come along and watch you and make sure that you're doing the right moves, keep you engaged in it, and it was an all-day process of learning what he was telling you and trying to get a feel for your swing. He had all different techniques to do that, but he also had a great team of people around him that would help and watch and make sure you were doing the right things that period of time that you were there.
For a lot of players now, certainly in the modern game, they need a bit of hand holding to do that, and I think with the women's game in particular, they're not as inclined to go about it on their own. That's why you see a lot of caddies line players up, they tend to get a lot more advice than say a guy who doesn't want anybody interfering in his business because he's quite happy with what he's got. Women have more adaptive delegation. They're quite happy to get the opinions of lots of other people around them in order to achieve a good result.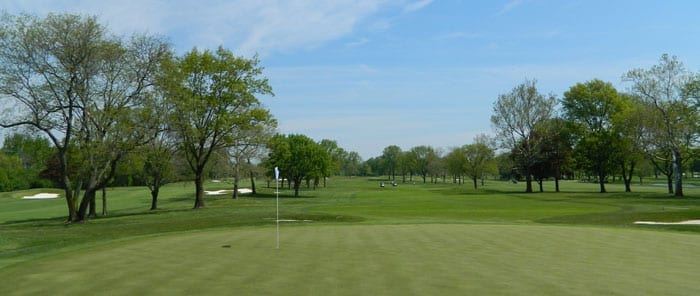 QUESTION: What does Cristie Kerr need right now — and she's obviously still really good. I saw she's fifth on the Money List, obviously won earlier this year. Is she a threat?
MARK ROLFING: I think she is. One of the keys next week at Olympia Fields, as you well know, being from the Chicagoland area, is birdies I think are going to be pretty hard to come by, and you can't afford to get behind, especially in these major championships. If you look at Lexi Thompson last year, for example, at the KPMG, she shot 75 the first day, 74 the second day. She actually got better every round, but she had dug herself such a hole, it was really hard to come back, and I think that's going to be the case next week, too. Getting off to a good start is going to be key just like we saw last week at the men's U.S. Open. Some of the star players got behind the 8-ball early and just weren't able to come back.
I think for Cristie or any of the other established players, the one thing you don't want to do is start slow and get too far behind. It's going to be hard to catch up out there, I think.
JERRY FOLTZ: I think Cristie is always a threat because she is the best putter — well, not the best putter. There's no better putter alive than Inbee Park day in and day out, but she is the streakiest, and when she is making putts and feeling it the best putter on the LPGA Tour. If Cristie finds swing her enough to where she's hitting a lot of greens, which is never going to be easy at a major championship, and granted, I haven't been to Olympia Fields yet, but I'm familiar from having watched Jim Furyk win his U.S. Open there. If she's able to find her swing and get on enough greens in regulation and give herself a chance, she is always a factor. If she's missing greens, she won't be at all. Her short game, her scrambling ability isn't up to the snuff of her putting game, and it typically isn't out of the sand and around the greens. She's not the best out there. She's not the worst at all by any stretch of the imagination, but if she's hitting greens, she definitely will be a factor, and there's no player in women's golf who thrives more on the emotion of being in contention than Cristie.
QUESTION: Karen and Jerry, Ariya Jutanugarn, I kind of laugh, I think it was Karen that was interviewing her after she won, after about getting No. 1 and then not having it and did that motivate you to win, and she basically said no. Do you think she's truly unfazed by this whole prospect of being No. 1, and now that she actually has it, do you think that's just a defense mechanism? And then the second question, what is it about her game that's not as sharp as it was last year?
KAREN STUPPLES: I think that — I don't think being No. 1 seemed really real to her when it actually happened, when all of a sudden that Monday rolled around and she was No. 1. I do think, however, when she saw the caddie bib being presented to her caddie Les Luark, the bib that says Rolex No. 1, that was a very physical thing for her to see, and every time she looks at him, she sees the bib on him, and it's a realization, wait a minute, I am No. 1. I haven't got anywhere else to go because I'm already at the top, and it's quite a weird situation for her. But I do think that she has a good mental coach in Vision 54. I think they'll really make it — put it all into perspective for her. Ultimately she just wants to win tournaments. The caddie Les Luark, he's done a great job with her on the course, too, and that's huge.
With regards to her game, I really — looking through the numbers, nothing is really glaringly obvious as opposed to what she's doing. I think she's just biding her time to find that form. And I'm sure Jerry will say the same thing. I think both of us would dearly love to see her pull the driver out a little bit and actually open up her shoulders and do it. I don't think Olympia Fields is going to be the place for that. It looks like you're going to have to be in the fairway in order to have a chance to hit these greens.
And so she's going to stick with that 2-iron no doubt and keep that in play, which will still give her an advantage because even though she hits that 2 iron longer than Lydia Ko will hit her driver, she's still going in with two clubs less into the green, which will still help her out.
JERRY FOLTZ: On the same points, I think the thing that's been missing is she's not confident in her swing right now. I watched Ariya play probably half of her competitive golf throughout the year, and she's not catching it solidly every time. She's missing the fairway far too frequently with a 2-iron or 3-iron, whichever one she chooses to hit off the tee, and I think that's the only thing. She's really not comfortable with her swing right now, and she said it when I interviewed here on the 18th green when she won. She said, I can't believe I won when I was afraid to hit the ball, which is kind of shocking, isn't it. But to me the great players, that's what differentiates really good players, world-class players from the great ones, the ones that establish themselves as being on that short list of great players of their generation is that they can win without their "A" game, and she's proven she can do that.
As far as her not really caring, I think honestly you've been around her a lot, I think that's just her makeup. I've said it before, she is very childlike by nature. I think Lynn and Pia, the Vision 54 ladies, Lynn Marriott and Pia Nilsson, I think embrace that in her and they use that as a positive for her so that the pressure doesn't affect her, and she really doesn't seem to be affected by the pressure in competition, and if she is, you can't see it in her body language. I know like Mark Rolfing is one of the greatest observers of golf there is. Even though he hasn't followed her much, he'll know within three or four holes whether she's feeling nervous or not just by the little things you pick up on when you're out there following them between shots, and she never demonstrates any nerves or any anxiety.
I think she's very childlike by nature, and that's what makes it fun for her, and I think that's what takes the pressure off her, and I don't know if that was taught to her by Lynn and Pia, but having known her since before she started working with them, I really think that's how she is, and her sister is very much the same way. They're just big kids, and they're not in my hurry to not be big kids, and it's something to embrace and to cherish, I think.
MARK ROLFING: You know, Jerry, I'll tell you a quick story about the unflappability of Ariya Jutanugarn. My first introduction to her was at the U.S. Women's Amateur a number of years back. I was the host of that show, and she and her sister Moriya were both playing. They had a bet, whoever lost first had to caddie for the other player in the next round of match play.
Ariya lost so she had to caddie for Moriya, and she took a pull cart, which she actually pushed the entire way instead of pulling, but she was 10 feet or 20 feet behind Moriya the entire round of that match, and Moriya basically had to wait for Ariya to even get a club. Ariya was not going to get up to her and go at her speed. She was going at her own speed, and she totally dictated the play of that match as the caddie.
QUESTION: Following up on that Ariya question, Karen, really for you because we see No. 1 players struggle once they get to No. 1 with that bull's-eye on their back, and I'm thinking of Yani Tseng and even Ai Miyazato and the expectations that followed them after. My question is what are the dangers that can come with No. 1, and even though you weren't No. 1, when you won your major, I imagine there were similar kind of expectations all of a sudden ratcheted up. What are the challenges and dangers?
KAREN STUPPLES: Well, I think that the challenges are trying to not lose being No. 1. When I say that, it's very easy to when you get there to want to keep hold of it and want to latch on, and you try and do everything you can to do so. But in the process of doing that, you lose track of what actually got you there in the first place, which is hitting fairways, hitting greens, making the scores. You all of a sudden have more media obligations. You need to talk to more people. There are more questions asked of you. And especially your form and how you're playing because people will want to find out if this is going to be the week that somebody else retakes that No. 1 spot, and it becomes a big question, and then the more it gets talked about, the more it's in your head and you more you don't want to lose it.
The pitfall for her is trying too hard to keep hold of it and thinking that she has to do more within her game to do that. And I think that's what we saw with Lydia Ko, and I think very recently she saw Ariya Jutanugarn chasing her down to knock her off that world No. 1 spot, so all of a sudden Lydia Ko said, I'm going to change my swing, I'm going to change my caddie and I'm going to change my coach. I'm going to make all these changes so I can stay No. 1. But in actual fact, if she'd just probably stayed with what she was doing, it would have been very hard for Ariya to catch her because Lydia Ko was so good.
But as a player, standing still is never an easy thing, and Ariya is in a tough spot because, as Jerry said, she's not real comfortable with what she's doing with her swing, so confidence is at a low, so it's going to be hard for her to just stay focused on the job at hand, which is I've got to hit fairways, I've got to hit greens, make putts and walk away with a trophy, and as a world No. 1 player, if you just go out and win tournaments, you're going to stay there. Nothing is going to change in that department. Keeping it all in perspective will be a big thing for her.
And certainly when I won the Women's British Open, you get a taste for that victory. You get a taste for being in that spot. You want it more. It's very addictive, and you feel to a certain extent that you have to prove that you're worthy of it, like I'm good enough, and it wasn't a fluke. I deserved to win it.
I think what she's going to face, as well, is trying not to prove it to anybody that she deserves to be No. 1.
QUESTION: I'm doing a piece on the caddie relationship with LPGA players, and I think it's Lydia Ko who seems to go through a caddie every month or two. Why do you think those relationships tend to be so tenuous compared to the PGA TOUR, and are there any partnerships that really have stood the test of time on the LPGA Tour, and what about Lydia Ko's habits?
KAREN STUPPLES: It does tend to be a very much a caddie carousel on the LPGA TOUR, and it's almost a bit of a running joke, especially the top caddies. A top caddie will go from best player to the next best player to the next best player, and it's just a revolving door of jumping ship and moving on to somebody else, or a player just feeling like they need a different look so they change caddies, and you know, a lot of that is the influx of players coming from Korea or from Asia. They tend to do a little bit more of the switching around than say the American players.
One of the longest standing player-caddie relationships ended last year, and that was Paula Creamer and Colin Cann. They had been around for a long time, but they went their separate ways. So there is always that.
And the ultimate thing is that for a caddie they're looking to make money, they're looking to provide for their families and all the rest of it, so they're always looking for that. On the LPGA Tour, although the purses and everything are getting bigger, they're still not the same as the PGA TOUR. So the reasons for moving is fairly obvious. It's all about money. It can be fairly hurtful to a player if a caddie will leave them and go to a player who is making more money at that moment because then the player then feels, oh, you don't think I can do that, and then it becomes a bit of a tussle and a fight for the player to keep hold of a caddie. It's a very complicated dynamic, but the top players, your Kos, your Jutanugarns, they'll have their pick of whoever they want. It's kind of cutthroat, actually, in terms of the caddie-player thing.
JERRY FOLTZ: I think the longest standing relationship now, between player and caddie, at least for the top level, is Shanshan Feng and Mercer Leftwitch, and I think Shanshan leans on her caddie more than any player I've ever seen in history, so much so, and it's just an idiosyncrasy and I bring it up on the air all the time because it's cute, she won't grab a golf club out of the bag.
He has to hand it to her every single time. Literally I don't think she even does it on the range. But he basically points her. He basically tells her what to do and she wants things as simple as possible, so much so, so she even hired a former player now as a personal assistant to take care of her rental cars, organize the hotel, buy her food for her and everything, because that's just her nature. She relies on Mercer for just about everything; as a matter of face, she calls him her boss.
So I think — but the interesting part is she never blames him for anything. She's that rare player that does that, and I think we saw the news broke of the biggest divorce in the history of the PGA TOUR yesterday afternoon in Bones and Phil splitting up. I think there's that trust there that Bones — that Phil had in Bones that she has in Mercer, and I think that's an interesting dynamic because so many of the LPGA players like Karen said rely on their caddie even when they're going through a bunch of them like Lydia does, rely on their caddies for more information than say a PGA TOUR player, and I don't know what that says about the difference between men and women. I'm certainly not going to speculate on it. It's interesting that the one player that relies on her caddie the most is the one with the longest relationship.
QUESTION: Jerry, is that relationship longer than Stacy and Travis?
JERRY FOLTZ: I believe it is. Not positive on that. Not positive on that. Yeah, Stacy Lewis is the other great example on that, too. She relies on Travis a bit in terms of deciding shots. Not a ton. Certainly in reading putts she relies on him a little bit, but not anything near the level of Shanshan and Mercer. But that is the only caddie she's ever had as a pro except for one week her dad caddied for her, and she missed the cut in Hawai'i that week, which I remind him of every week.
[schema type="event" evtype="SportsEvent" url="https://www.pga.org" name="KPMG Women's PGA Championship" description="The KPMG Women's PGA Championship visits the south suburbs of Chicago this week, as Olympia Fields Country Club hosts the women's second major of the 2017." sdate="2017-06-29″ edate="2017-07-02″ street="2800 Country Club Drive" city="Olympia Fields" state="IL" postalcode="60461″ country="US" ]