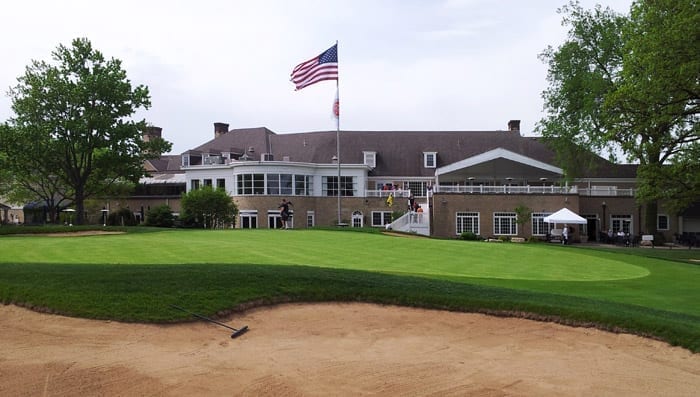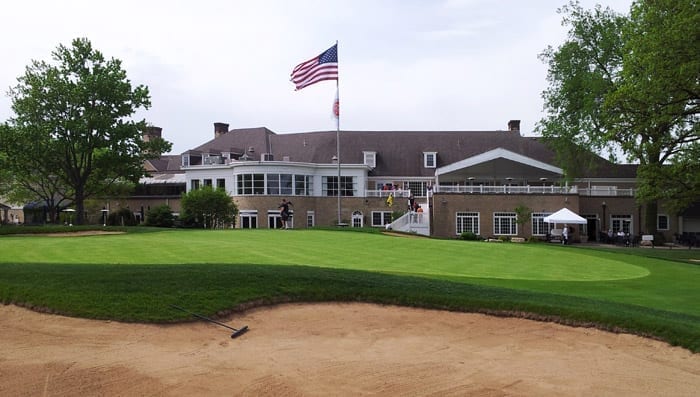 When North Shore Country Club hosted the top players on the Champions Tour, the event and the course were in the capable hands of long-time golf course superintendent Dan Dinelli. A 30-year member of the Golf Course Superintendents Association of America and third-generation superintendent, Dinelli's family has been a major part of North Shore Country Club for decades.
Dinelli's grandfather, Frank, was the superintendent at Northmoor Country Club in Highland Park and his father, Joe, was the previous superintendent at North Shore Country Club for more 30 years. Dinelli's uncles were also superintendents and his cousin, Jerry, currently works with Dan at North Shore Country Club.
The club has placed an emphasis on continuing to improve and advance the sustainability of the course property through consistent environmental enhancements. Dinelli's mission is to provide a golf course that gives members and guests a memorable and enjoyable golf experience in a spectacular setting on the 170 acres of green space of the facility.
"Not everyone's a golfer, so I think it's just as important that other messages are shared – a healthy ecology, a healthy community, a healthy neighbor. You may never set foot on a golf course, but yet it's got a positive impact," said Dinelli.
His sophisticated, well-engineered and designed irrigation system at North Shore is very efficient and effective delivering water. In addition to the three ponds, originally dug by his father, North Shore has an underground vault to the left of the 18th fairway, used to capture storm water for irrigation.
"We have seven different injection systems here. We inject soap-like materials to break the surface tension of water and make water, wetter. It actually makes water more effective and useful to a plant because the surface tension of water is broken. It's like putting water on the hood of your car. You get the heaping bubbles and water spots. When you put soap on there, it breaks that surface tension and those water droplets fall and cascade off. It's the same principle we use in the soil. You are trying to get the water through the soil profile in an effective and even way," Dinelli said.
Many golf facilities collect scientific data using sophisticated monitoring devices to ensure environments are being preserved. Dinelli uses some modern technology, but he also uses particular species of fish to tell him about the health of his ecosystem. "We have rainbow trout in our ponds and trout don't tolerate any pollutants so that ensures that our water quality is good. The old saying is everything you put on the ground ultimately ends up in your water. In theory, there's a collection point for all the things that we put out there, so it makes us feel like we're doing things well," Dinelli said.
North Shore is a registered Audubon Sanctuary and another environmental indicator near and dear to Dinelli, a falconer, Audubon International board member and a registered breeder of red-tailed hawks. "The red-tail hawk is the top of the food chain and animals in that position are important because things bio accumulate in the system like DDT did. So DDT taught us the lesson of persistent chemicals being used. If they last too long in the environment, it bio accumulates and the organisms at the top of the food chain get affected. Seeing our nest of red-tail hawks just off the 10th fairway allows us a comfort level knowing that the ecology here is healthy," he said.
Dinelli has won the Golf Course Superintendents Association of America President's Award for Environmental Stewardship, numerous GCSAA/Golf Digest Environmental Leaders in Golf awards, and the Midwest Association of Golf Course Superintendent's Charles Bartlett Award.