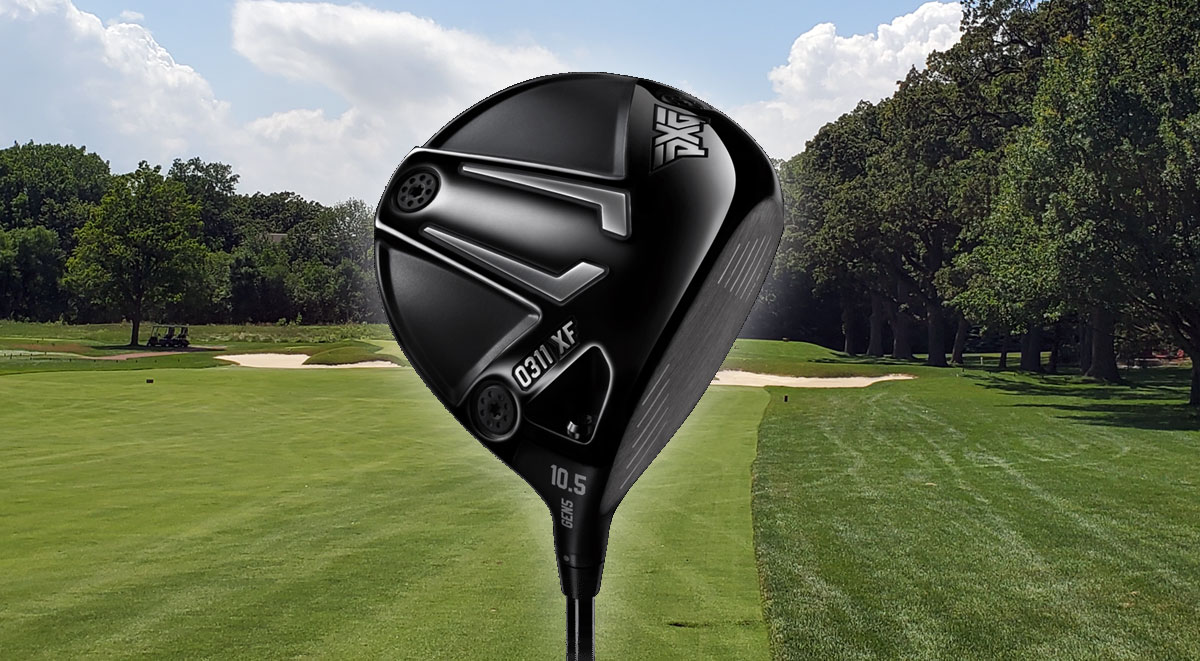 Finding a driver that works for your golf swing can be a challenge. Thankfully, the technology available for custom fitting has made the entire process much easier and more affordable than ever.
I recently visited the PXG store in Oak Brook, an 8,000 square-foot facility that offers three fitting bays with state-of-the-art golf simulators powered by TrackMan technology. The facility also offers a putter fitting studio and expansive retail showroom with PXG's latest apparel, accessories, bags and hats.
I've been playing a PXG 0211 driver and have been quite pleased with the results. This club was customized and purchased through the PXG website, so when the new PXG Gen 5 0311 driver was introduced, I was excited to visit their Oak Brook facility for a custom fitting process.
Although there's a cost to custom-fitting, it's a great investment because you'll be purchasing the best equipment for your tendencies. The custom fitting process also helps accelerate the trial and error process so you can quickly identify the best club, shaft and grip combination.
The fitting bays at PXG Oak Brook are spacious and the process is actually quite straightforward. A PXG club fitting expert worked with me to test both versions of the PXG Gen 5 0311 driver with multiple shaft combinations.
There's a lot to like about the PXG Gen 5 0311 drivers. The Gen 5 drivers are available in two distinct head shapes – 0311 and 0311 XF.
The advanced materials and design present a clean aesthetic and explosive sound that is powered by aluminum vapor technology and engineered for tight dispersion. The 0311 driver presents a traditional, taller face that is built for maximum distance. The 0311 XF provides a longer face heel to toe that is perfect for golfers seeking maximum forgiveness.
The Gen 5 drive crown is made from high-grade, lightweight carbon fiber that allows mass to be redistributed low and to the perimeter of the clubhead for added forgiveness. The carbon fiber head undergoes an innovative vapor deposition process and the aluminum vapor technology helps increases the stiffness and stability of the carbon fiber.
Both the 0311 and 0311 XF clubheads receive high-precision robotic polishing that ensures exact face thickness and face curvature. The process also helps maximize performance and impart corrective launch and spin for ideal ball flight on off-center shots.
The 0311 model comes in 7.5, 8 and 10.5 degree lofts while the 0311 XF comes in 9, 10.5 and 12 degree lofts. Both clubs have a head mass of 203 grams.
GEN 5 Drivers present one (2.5g) light and two heavy (7.5g) sole weights that are interchangeable to support preferred spin and bias settings. Weights are available in 2.5, 5, 7.5, 10, 12.5, 15, 17.5 and 20 gram options and can also be used to adjust the overall head mass.
With each swing of the club fitting we were able to visually monitor ball flight and distance through the simulator and then compare the spin rates and launch angles to identify which combination worked best. After testing numerous options, we were able to identify the Gen 5 0311XF 10.5 degree driver with a Fujikura Motore X F3 5 – R2 shaft as the clear best fit for me.
At a time when supply chain issues are causing significant delays to receive new clubs from most manufacturers, that was not the case with PXG. I received my custom Gen 5 0311XF 10.5 degree driver just five days after my fitting.
Parsons Xtreme Golf was founded in 2014 by Bob Parsons, an American entrepreneur, billionaire, and philanthropist. A former United States Marine who served in Vietnam War, Parsons' club numbering convention (0211, 0311, 0317, 0341, and 0811) is inspired by the United States military occupational code.
Initial results on the golf course have been excellent and I've seen a dramatic improvement in distance and accuracy with this new PXG Gen 5 0311 driver. Based on the success of this entire process, custom fit PXG Gen 5 irons could be my next purchase.