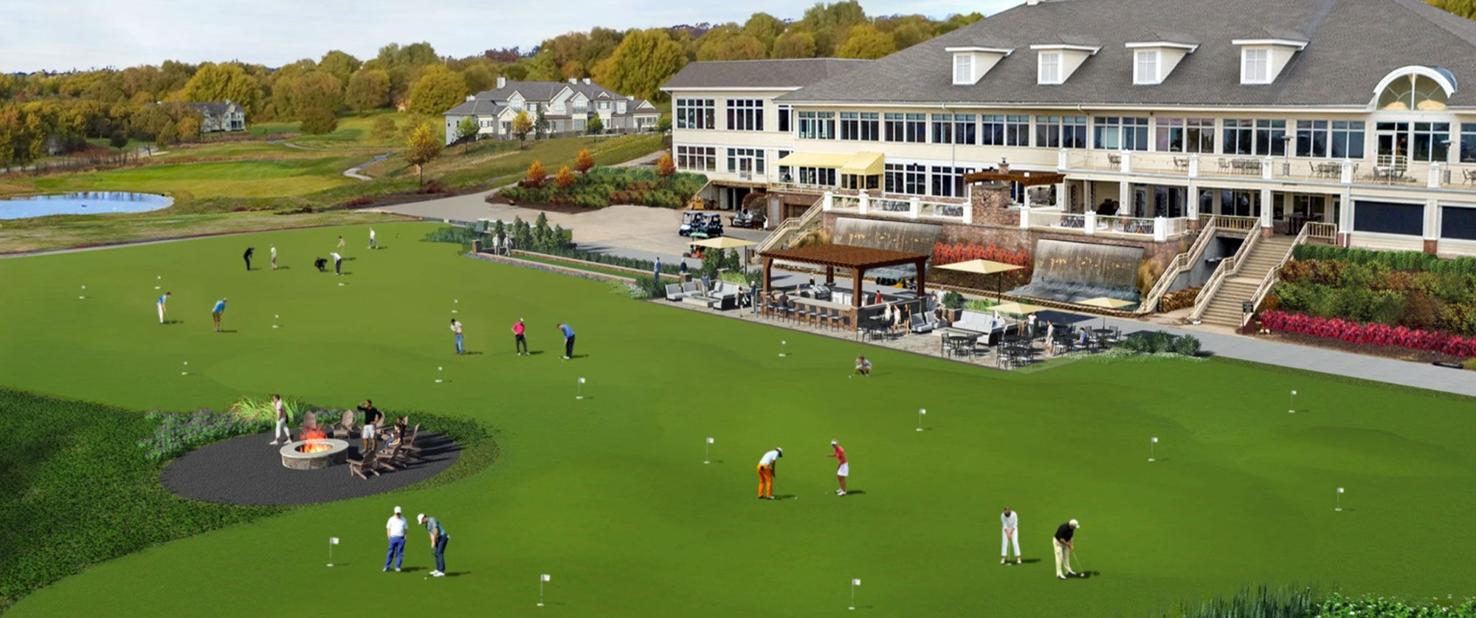 Already known to Wisconsin golf fans, at the recent 2023 Chicago Golf Show, Illinois golfers got a first hand look at a portion of what created all the excitement over last year's opening of the 27-hole putting course at Geneva National Resort, called The Dance Floor.
That portion garnering the major amount of excitement for the grand opening celebration of The Dance Floor was the appearance by golf influencer Paige Spiranac. It was a sunny, but slightly breezy summer day last June 27, when Paige and her foursome-mates stroked the first putts during the unveiling media day at the Geneva National Resort.
The Dance Floor is a 44,000 square-foot Himalayas-style putting course of 27 holes, plus fire features, surround sound, a bocce ball court and onsite taco bar and cantina. It is positioned next to the Geneva National Clubhouse, overlooking the Arnold Palmer Golf Course, and offers amenities that both golfers and non-golfers can enjoy. The Dance Floor is a fully illuminated area with hours of operation extending past sunset (Friday & Saturday to 11pm; Sun-Thur to 10pm).
The Dance Floor was designed by Craig Haltom who informed the media that the idea of designing a putting course near the clubhouse was presented to him in 2020 by Glen Murray, general manager for Destination Geneva National. Haltom said the project was started in the fall of 2021 and was completed in late spring 2022.
The putting course was created by joining and expanding what once were two separate putting greens. Haltom stated "Those two putting greens – and there used to be a pond – all that is now one big green. It's got some wild internal contours and it's so long and spread out that you go over three or four distinct levels. Depending on how the course is set up every day, there will be some really fun ways to go around it."
The Dance Floor opened to the public on June 28, 2022, and yet having been in operation for only 2 months, The Dance Floor was so well admired and reviewed by the Wisconsin State Golf Association, that it administered its inaugural state putting championship there on August 25, 2022.
The prices for a round of unlimited play at The Dance Floor are $9 for adults (18+); $7 for children (4-17). Putter rental and Dance Floor logo ball are included.
While we all may have missed her first appearance at Geneva National Resort, the second coming of golf goddess, Paige Spiranac, will be on June 5, 2023 when she battles John Daly in a match on the Gary Player course. The 'Beauty vs. the Beast' event has limited general admission and preferred access tickets available.