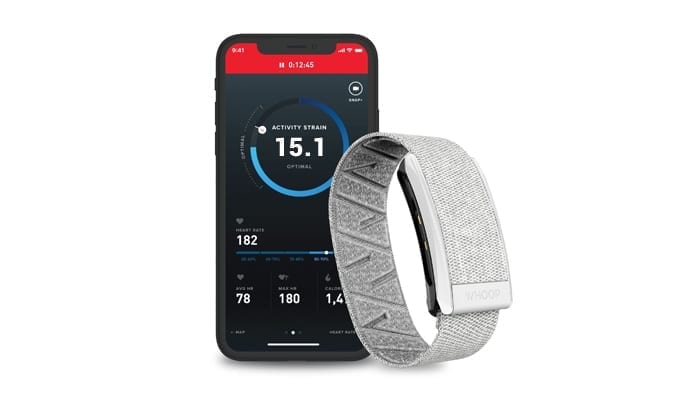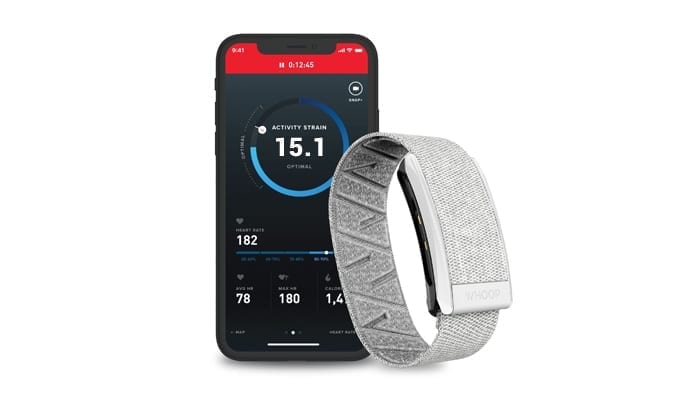 Elite touring pros agree that despite having a swing coach, mental game coach and possibly an even larger support staff, top performance on the golf course often comes down strain, sleep and recovery. Your body has to be in peak physical condition to achieve the repetition of the swing and the mental toughness required to preserve against all the challenges the game can provide.

Measuring and optimizing performance based on those three criteria is where the WHOOP Strap 3.0 fitness tracker comes in. It's a high-powered wearable wrist strap that many top PGA Tour pros have been wearing, including Tiger Woods, Rory McIlroy and Justin Thomas.

The goal of this fitness tracker is simple, optimize performance by monitoring strain, sleep and recovery. How the WHOOP Strap 3.0 accomplishes this is anything but simple, but thankfully the technology for the user is simple and easy to use.

The WHOOP Strap 3.0 monitors your live heart rate, heart-rate variability and quality of sleep and provides that data directly to the WHOOP app on your phone or mobile device. The WHOOP app basically let's you know how ready your body is to perform each day.

This type of information can extremely valuable for golfers, which is why so many top pros are wearing the WHOOP and monitoring their performance. If your swing or ability to bounce back from a setback might not feel right, there's a good chance your body may not be in a peak state. That's where the WHOOP can help by providing plenty of answers.

WHOOP will track your heart rate and calories burned during your round, monitoring your physical workload. The WHOOP app will then provide you real-time recovery advice based on those levels of exertion and stress.

WHOOP also tracks how well you're sleeping by measuring disturbances and the stages of sleep including time awake, light sleep, REM sleep and deep sleep. The WHOOP Sleep Coach then uses that data over time to provide recommendations on when you'll need to go to bed to achieve peak performance.

Using real-time data from your heart-rate variability, resting heart rate and quality of sleep, WHOOP also provides a recovery score, letting you know how ready your body is to able respond that day. It's a powerful tool to measure your capability to perform at your highest level.

Three-time PGA Tour winner Scott Stallings used the WHOOP to transform his body and his performance on the golf course. Only in his early 30s, Stallings was experiencing major adrenal failure, which was causing weight gain and extreme fatigue. After finally identifying a food allergy as well as sinus issues which were causing sleep apnea, Stallings turned to the WHOOP to measure his body's overall performance.

"WHOOP has helped me a ton with training in regards to travel, especially in terms of how quickly I can bounce back" said Stallings. "I'm blown away by the trend analysis, I can tell the difference from when I'm home or on the road. My diet and recovery are not always the top priority at home. I also approach my training differently when I'm traveling because I know I have to be ready for Sunday."

In addition to golf, WHOOP has been used by elite athletes in many other sports to maximize performance including LeBron James and Michael Phelps. Since the WHOOP Strap is waterproof, world-class swimmers like Phelps are able to track their body's response to strain in real time like never before.

The WHOOP Strap 3.0 comes with an engineered ProKnit band, five-day battery life and Bluetooth capabilities to integrate with other fitness tracking devices. The system provides the ability to have 100% wearable time by providing a battery pack that connects directly to your WHOOP strap so you can easily charge the device while still wearing it.

The WHOOP Strap 3.0 comes free with a WHOOP membership. Memberships start at $30 a month for a six-month commitment, $24 a month for a 12 months or $18 a month for an 18 months.

In addition to a mountain of real-time data stats on strain, recovery and sleep, the real genius of the WHOOP is its personalized advice. The app also asks qualitative questions to help improve its analysis.

To better analyze your sleep, the WHOOP app asks questions such as "did you have 2 or more caffeinated beverages within 4 hours of bedtime?" Or "did you work on a screened device while in bed?"

If you're looking to optimize your overall performance, the WHOOP Strap 3.0 is a powerful and easy to use tool that combines real-time data and qualitative performance analysis to provide uniquely customized advice. It's a great tool to help play your best golf and live your best life.