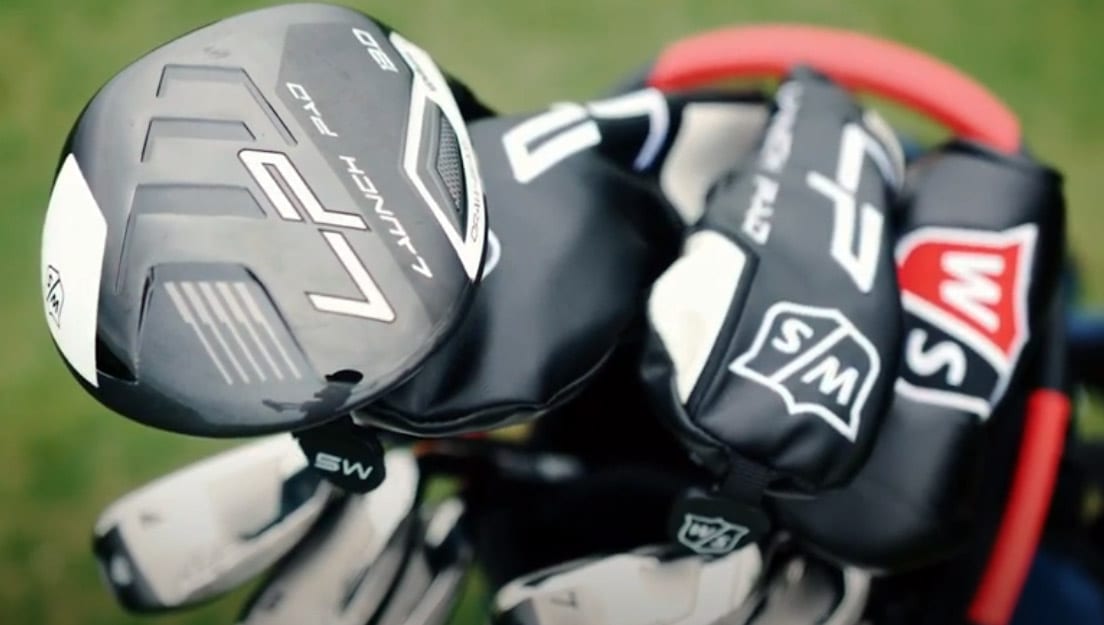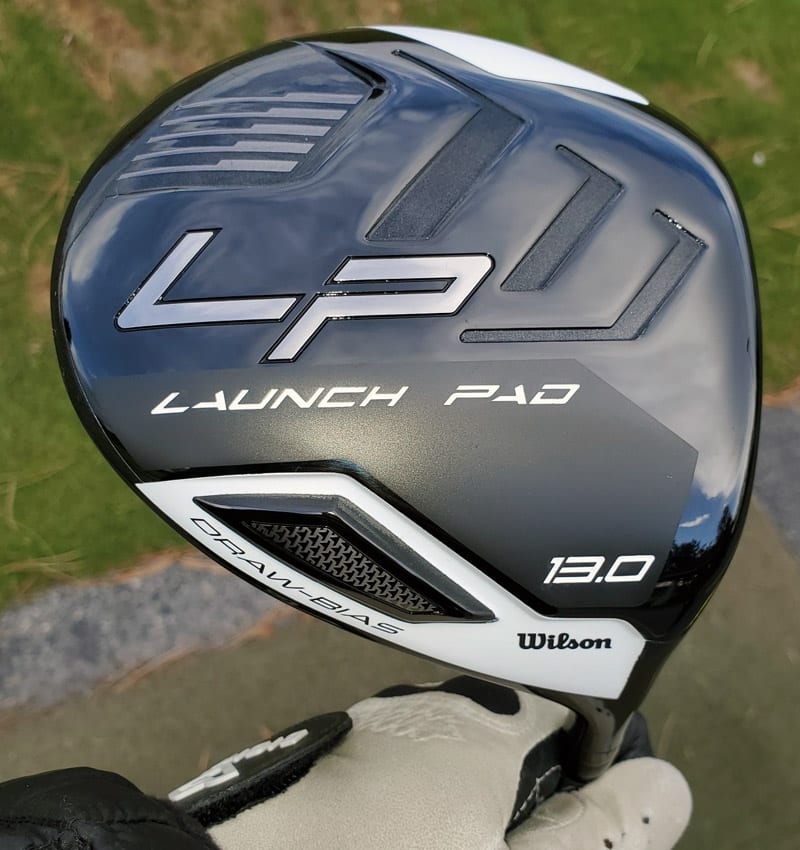 If the miss right with your driver keeps you up at night, Chicago-based Wilson Golf might just have the answer to a better night's sleep. The Wilson Staff Launch Pad Driver uses a combination of design and technology to solve the dreaded slice.

How do they do it? The club features a moderate hosel offset, combined with 13 grams of weight in the heel side of the club. You can see the offset at address and you can feel the additional weight in the heel. Both attributes are working in your favor if you tend to lose shots to the right.

The Wilson Staff Launch Pad Driver also offers a lie angle that is 2 degrees upright. This helps point the loft of the club a bit to the left. And finally the club face is closed as well, giving your more time to close the clubface at impact.

This draw-bias isn't the only selling point for the Wilson Staff Launch Pad Driver. The club head, shaft and grip are all extremely lightweight (just 272 grams), making it one of the lightest drivers on the market. Most drivers are closer to 300 grams.

The club is built with a variable face thickness that is thinner on the perimeter. This face technology is exceptionally forgiving, helping to deliver high ball speeds and high launch angles, regardless of where you make contact on the face.

The lighter weight makes it easy to swing and helps generate increased clubhead speed and increased distance. I consistently picked up 10 yards off the tee testing this club for the first time during a round at Mistwood Golf Club in Romeoville. Since this was my first on-course experience with the club, I found myself finding more distance with each drive as I got used to swinging a club that was this light. It's a unique experience to have this much additional power at your finger tips.

In addition to the performance aspects of the club, the Wilson Staff Launch Pad Driver features a glossy dark gray finish that looks beautiful at address. The men's club is available in a 9 degree version for righties and a 10.5 degree version for both righties and lefties, along with a 13 degree right-handed version. The club is available for $299 on the Wilson Golf website.

Headquartered at One Prudential Plaza in Chicago, Wilson Sporting Goods Company was founded in 1903 as Ashland Manufacturing Company and the Wilson golf brand can be traced back to Walter Hagen. No golf brand has more major wins than Wilson (62) – their most recent being Gary Woodland's victory at the 2019 US Open at Pebble Beach.

The Wilson Launch Pad Driver is an excellent addition to the storied history and success of Wilson Golf products. This driver will work especially well for slower swing-speed golfers who are looking to control a slice.