With performance features designed to address the game's most common problems, the new Launch Pad family of irons, driver, fairway woods and hybrids from Chicago-based Wilson Golf offers a upgraded new look and performance to match. The Wilson Launch Pad super game-improvement golf clubs provide a cutting-edge, modern design that matches the game-changing technology that helps high handicap golfers play better and enjoy the game more.
The new Launch Pad irons feature an optimized wide sole that resists digging and prevents chunking for improved ball striking consistency. The center of gravity was also lowered to create an iron that launches the ball higher and a new paint process resists scuffing for a longer lasting finish.
"The overwhelming amount of amateurs lack the speed and 3D alignments through impact to fully benefit from their current driver" said PGA Tour Instructor Jake Thurm. "The result of which is the only time they can achieve the proper amount of vertical launch would be on a high spinning slice. When they improve their face relative to path their vertical launch then becomes too low. This causes them to stay in their current slice pattern. The launch pad helps them not only swing it fast but launch it higher while they continue to work toward improved ball flight."
The new Launch Pad driver is one of the lightest on the market and is coupled with a lightweight Project X EvenFlow shaft to deliver effortless swing speeds for players of all types. The Launch Pad driver is designed with an inherent draw bias that helps combat a slice. Its PKR (Peak Kinetic Response) face features an innovative design that disguises the closed face angle and offset hosel transition, which combined promote a left-bias ball flight.
Launch Pad fairway woods and hybrids utilize a similar ultra-light design with a draw bias that produces effortless distance and accuracy. Many aspects of these clubs are aimed at solving the slice, including face angle, a moderate offset, head shape and a center of gravity positioned low and heelward. A high-strength and super thin Carpenter Custom 455 face delivers great feel and higher ball speeds.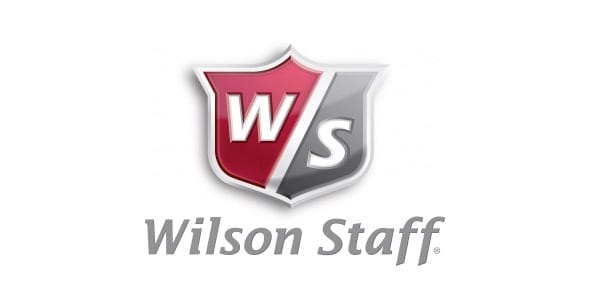 Since 1914, Wilson Staff irons have won 62 major championships, more than any other iron manufacturer in history. The most recent championship came in 2019 when Gary Woodland won the US Open at Pebble Beach playing Wilson golf club.
"Wilson Golf prides itself on our ability to provide the right products for every level of player," said Tim Clarke, President of Wilson Golf. "From Staff Model to D9 and now the newest Launch Pad range, our products are designed with best-in-class technology to help bring out the best in every individual's game."
All new Launch Pad clubs will be available at Wilson.com and at all global retailers starting March 14. The new Launch Pad line is priced as follows: irons $949 (steel) and $1,049 (graphite); driver $449; fairway woods $279, and hybrids $249.