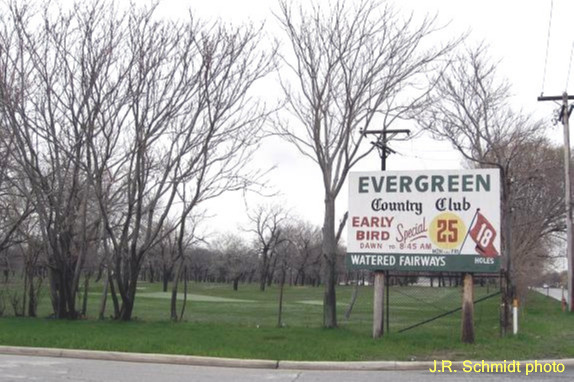 Located just west of the Chicago, Rock Island and Pacific Railroad along Western Avenue, Evergreen Golf and Country Club was a longtime popular public golf course for over 100 years. The course was one of first daily-fee courses built in Chicago during the 1920s.
From 1899 to 1908, the Ellerslie Cross Country Club, a private organization, was on what became Evergreen, with most of the holes on the east side of the Baltimore and Ohio tracks. The Ellerslie Cross Country Club clubhouse was design by architect Zachary Taylor Davis, best known for his designs for Wrigley Field and the old Comiskey Park. Ellerslie's clubhouse burned to the ground in 1906 and Ellerslie Cross closed with the formation of the Beverly Country Club in 1908. Most of the members joined the new club on the north side of 91st Street.
In its early years, Evergreen Golf Club hosted leading amateur tournaments featuring star players such as Horton Smith, the first winner of the Masters. Golf was played on the grounds of Evergreen Golf Club a generation before brothers Arthur and Walter Ahern opened the course.
Evergreen Golf Club was a par 71, 18 hole course that played 6,355 yards. A unique feature of the golf course were the three par fives which were the first, second and third handicap holes.
The front nine played 3,286 yards long and featured three back-to-back par fives on the 5th and 6th holes. The front nine concluded with the challenging 220-yard par three 9th.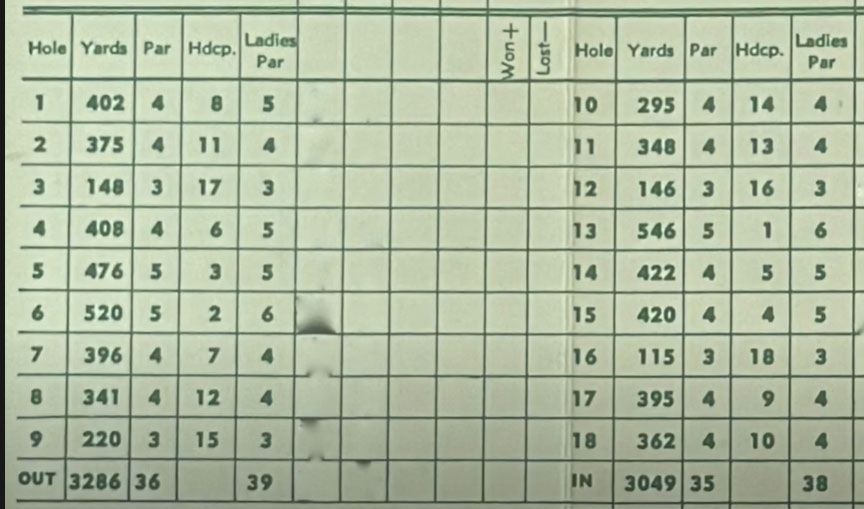 The par 35 back nine played slightly shorter at 3,049 yards. The par three, 115-yard 16th hole was rated the easiest hole on the course.
Known as the first lady of golf, Daughter Anna May "Babe" Ahern was the longtime owner and operator of Evergreen and spent the majority of her 103 years living on her family's property on the historic Chicago golf course. Shortly before her death in 2010, Babe sold the 95-acre course to Chicago developer Sterling Bay Companies.