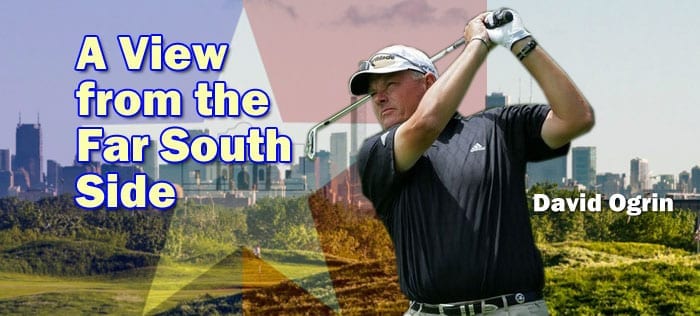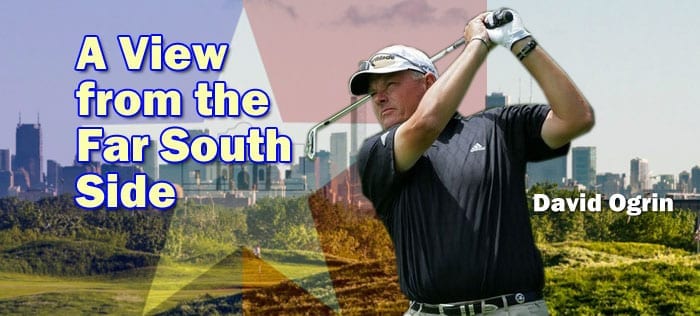 A long time ago in a galaxy far far away; actually Waukegan and in the 60's, 70's and 80's, I learned to play golf at venerable Bonnie Brook Golf Course. I learned to play the game the old fashioned way, I played round after round of golf. In that day I had virtually unlimited access to a golf course and as my home boys would attest I made full use of that fortunate privilege.
Times have changed and the learning of golf has migrated to great programming provided by park districts, YMCA's, and the leader of the youth golf programming, The First Tee. Golf schools of all kinds have sprung up and that includes adult and youth academies. Taking lessons in a group environment has the benefit of keeping costs down and making golf the social experience I think it was meant to be. For the vast majority of golfers who are beginning the game learning the game together makes it more fun and keeps it interesting.
Since my upbringing in Waukegan, and my time on the PGA Tour I have turned to training and coaching golfers. You would think as a former Tour player I would seek out the elite and stick to training them. I have my share of elite golfers but the greater joy is getting players started on their golf journey which leads me to where I am today, Director of Instruction at Topgolf San Antonio. Last summer here in San Antonio, the Far South Side, I had the pleasure of running the Topgolf Summer Kids Academy, a golf academy that ended up serving 271 young people almost all who were beginners.
The Kids Academy is a five-day program that runs 9:00 -12:00 and includes a lot of golf and a lot of fun. My program at Topgolf San Antonio, unlike other youth programs, did not spend any time at all on rules, etiquette, or core values. We did very little sitting around purposely focusing on the youth golfers hitting as many golf shots as possible.
My take is the young man or woman in front of me has come to Topgolf to have fun, (one of our core values) and the central activity of fun is hitting balls. We developed a simple core curriculum, taught it to the boys and girls, and sent them to whack balls and work it out with just the lightest touch of guidance from our coaches. We had a fantastic run and today I still am coaching almost 30 of those kids, about a 10% retention rate for ongoing training.
The best part of the Topgolf Kids Academy is the value proposition we offer. At just $199 for the week it is way less than many other weekly kid's academies. Right now through the end of May we have an automatic early bird discount too. As a coach who was trained as a player, and as a dad who was a soccer dad and paid those fees, I thought it a good enough program to enroll my grandson and I did that at retail too.
Here I am in the Far South Side in the suburb of San Antonio so I would not expect Chicagoland parents to send their kids to me, at least in the summer. In Chicago you have two options to experience Topgolf training and Topgolf fun.
In Wood Dale my great associate Matt Vinge is there to serve you at Topgolf Wood Dale. Matt has coached some pretty successful high school players and his Kids Academy is a blast. New to the scene, out there where 88 meets 59, is Topgolf Naperville and Ariel Jagmin. Ariel and I have talked golf and I am confident in her ability to teach a young golfer the ABC's of golf. Overall the Topgolf experience is unlike any other I have experienced.
I often say that working at Topgolf is almost as cool as when I won the Valero Texas Open. So all my friends in Chicago go to www.topgolf.com, choose either Naperville or Wood Dale and check out Summer Academy.
That is my view from the Far South Side.