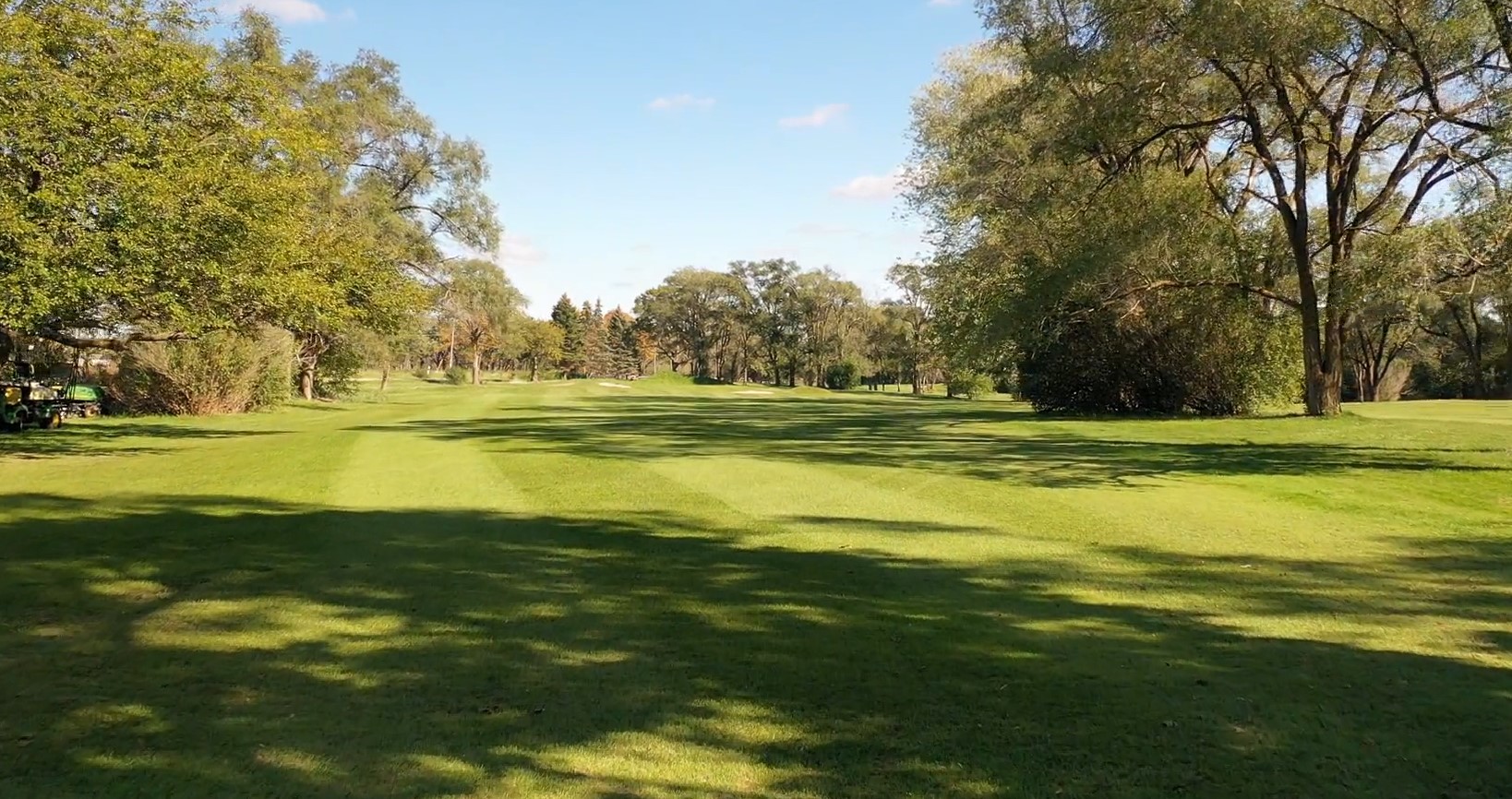 Semi-sesquicentennial and tri-quadracentennial are two words found in the dictionary; both are seldom used and both refer to something old. Much the same can be said about the former version of Hickory Knoll Golf Course in Lake Villa. The meaning of these two rare words is "75th anniversary".
Hickory Knoll Golf Course was opened in 1947 on a portion of farm property by the Gernhardt family, and this post-World War II commencement makes Hickory Knoll one of the oldest public golf courses in Lake County. Only about a handful of public courses in the county are older.
This nine-hole, par 30, course remained unchanged for more than 65 years — a throw-back in time to an earlier golden age of golf. For six decades the course's yardage and maintenance equipment was reminiscent to that of public courses played by public golfers in the days Hogan, Snead, and Nelson.
The only changes were the height and width of the trees, and the increase in greens fees. When the Hickory Knoll Golf Course was first established, the military bases throughout the area would bus over military members to play a round of golf for five cents.
With affordable greens fees, parents of baby-boomers in the Lake Villa area brought their children (baby boomers) over to Hickory Knoll to enjoy a relaxed family round of golf. The family idea continued for a second and third generation, but perhaps the challenge was not big enough or perhaps the course conditions were not pristine enough, and thus Hickory Knoll slipped into the 'seldom used' category. The course fell into foreclosure and ceased operations in 2017.
Driving past the shuttered Hickory Knoll course in October, 2020, Jonathan Rigoni and his father Victor, spotted the land and recalled their experiences playing the course and believed that if the 'for sale price' was right they could become its new owners and restore a piece of history and this relic's former glory. In December, 2020, along with a third partner, Andy Helzer, the trio purchased Hickory Knoll for $400,000.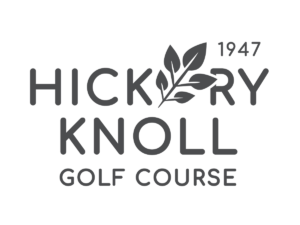 With an additional $450,000 of improvement spending, the new Hickory Knoll is set to open in May, 2022. Mr. Helzer stated "We are currently undergoing a major redevelopment of the course. We have 17 new sand traps, a new drainage system at four of the holes, and newly developed greens." Over numerous decades the greens had become a mixture of many grasses; all nine new greens are bentgrass. A total of 350 tons of new sand fills the seventeen bunkers. Those trees that were dead, dying, or obstructive have been removed, and plans to remove more are in the works.
The renovation work has been directed inside the clubhouse walls as well. New bathrooms, new flooring and drywall will increase the appearance and function of the clubhouse. Helzer commented "The original structure had a bar and game room. With a little bit of TLC and creative genius, we are looking forward to inviting golfers to stay and have a beverage and some light eats."
Another future plan, once the liquor license has been obtained, is to reconstruct an old structure near the 6th hole into a half-way house; it will be named "Grandma Marie's Lemonade Stand" in honor of the matriarch of the Gernhardt family.
Knowing and appreciating what their product is and offers, the new owners have a particular clientele in mind. Andy Helzer said "We welcome golfers of all skill levels on our beautiful nine-hole course, but our target markets are junior golfers under age fifteen, women golfers, and senior golfers over age 55. Our fairways are wide and generous, and no water hazards come into play. While the course is built on a gentle hilly terrain, it's a great walking course. If the preference is to ride, we have twelve new riding carts available."
Hickory Knoll's nine hole total yardage is 1750 yards. Par is 30, with three par-4's and six par-3's. The longest hole is the par-4 #6 hole at 285 yards. The par-3's vary in length from 135 yards to 210 yards.
With their unique target market plans to attract women, junior, and senior golfers, Hickory Knoll falls in line with the intentions of the USGA and PGA of America to grow the game.
When the warmer weather of late Spring arrives in just a few weeks, the course's new owners extend their invitation to golfers to "Come bring your family and experience Hickory Knoll Golf Course in the way that it was truly intended." Opening day is scheduled for May 6, 2022.