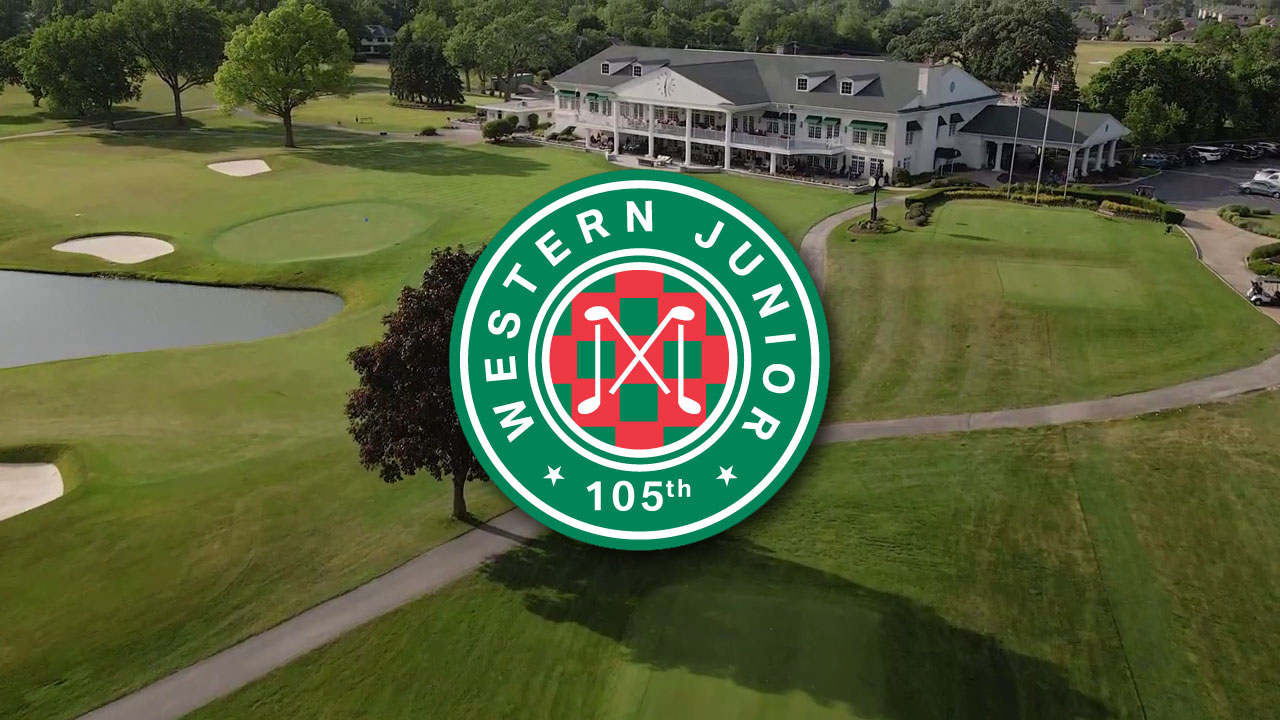 Midlothian Country Club, one of the founding clubs of the WGA in 1899, will host the 105th Western Junior Championship on June 19-22, 2023. First held by the Western Golf Association in 1914, the Western Junior visited Midlothian Country Club for the first time in 1915 and returned in 1931. Now, 92 years later, Chicago's southside stalwart club hosts this championship for the third time.
The Western Junior is the oldest national junior golf championship in the country and has served as a proving ground for many future PGA TOUR stars, including past champions Collin Morikawa, Rickie Fowler and Jim Furyk. Major champions Tiger Woods, Hale Irwin and Scottie Scheffler also competed in the Western Junior.
154 top junior golfers from across the United States and from numerous foreign countries will compete for the Milt Woodard Trophy in hopes of seeing their name etched alongside those of some of the game's greatest players. The Western Junior will feature 72 holes of stroke play with a 36-hole cut to the low 44 players and ties.
This historic Chicagoland club has been host to a number of prominent national championships, including the Western Open (1901, 1969, 1973), Western Amateur (1901, 1917) and U.S. Open (1914). Walter Hagen, Francis Ouimet and Billy Casper all claimed titles at Midlothian.
Golf course architect Herbert J. Tweedie completed the original course design in 1898, and legendary architect Donald Ross added his influence prior to the 1914 U.S. Open. In 2022, Raymond Hearn finished a complete renovation that solidified Midlothian's championship pedigree. Hearn lengthened holes, renovated 82 bunkers and created new sightlines and shot-making options designed to place a premium on strategy and challenge the best players in the game.
"We're excited to bring the Western Junior back to Midlothian, a club with a rich tradition of hosting our nation's most famed championships," said Vince Pellegrino, WGA senior vice president of tournaments. "The players who have won at Midlothian are among the best in golf history, and we are confident this course will provide a great test for the next generation of stars."
"I can't think of a better way to celebrate the history of Midlothian Country Club than by welcoming the world's top junior players for a championship of this magnitude," said Club President Matt Barry. On behalf of Midlothian Country Club, our members and staff, we are honored to host the 105th Western Junior."
In addition to hosting high-level championship golf, Midlothian has been a steadfast supporter of the Evans Scholars Foundation, a charitable organization administered by the WGA that has awarded full tuition and housing college scholarships to more than 13,000 caddies since 1930.
Of importance to fans of junior golf, attendance and parking are free. For more information, visit www.thewesternjunior.com.