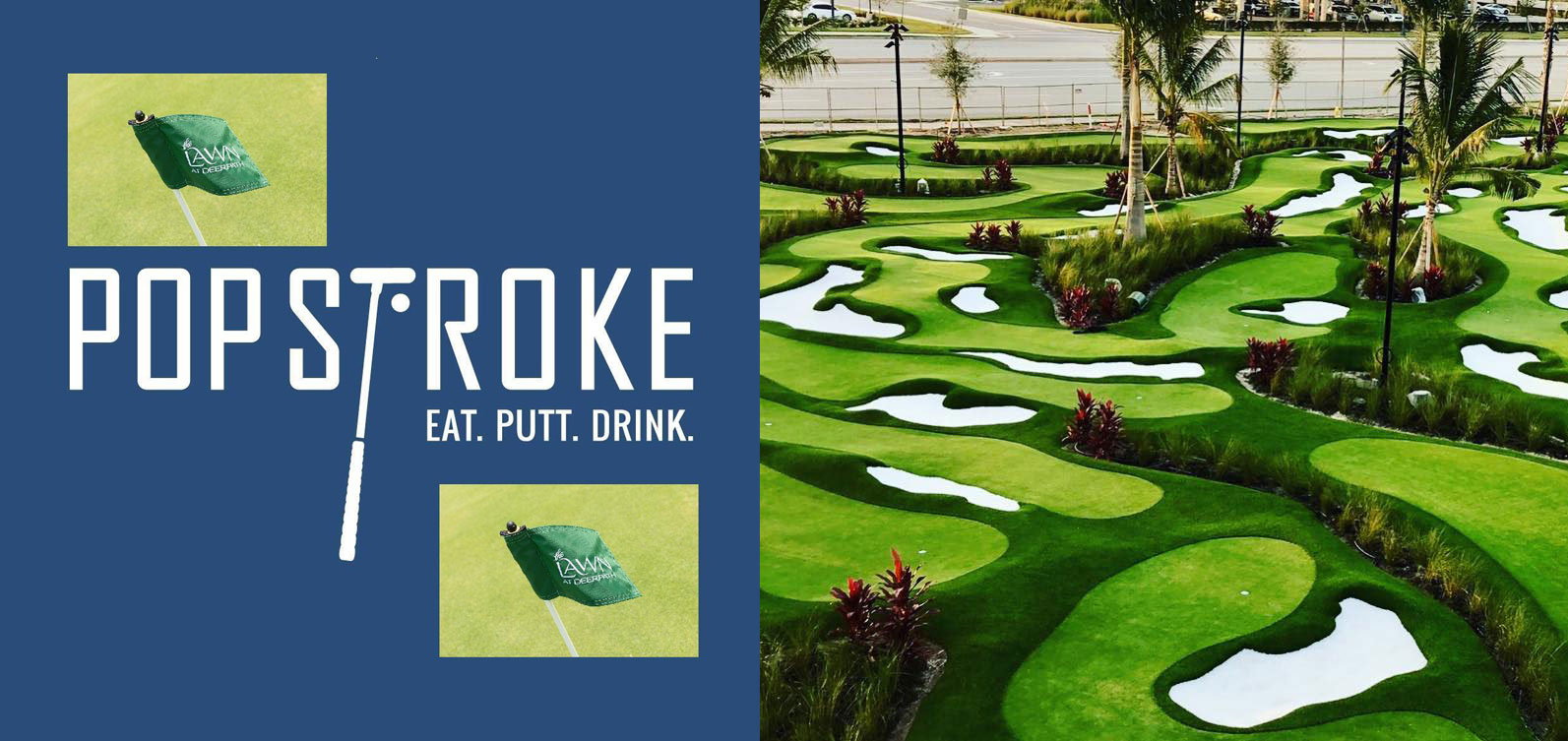 On Saturday September 10, The Lawn at Deerpath Golf Course hosted a putting tournament to qualify two local entrants to advance to the inaugural PopStroke National Putting Championship finals scheduled for this October 26-28 at the PopStroke Sarasota, Florida, location. PopStroke is a golf and outdoor dining venue located in Sarasota, FL that features two 18-hole putting courses designed by Tiger Woods.
The September 10th weather at Deerpath in Lake Forest was ideal, perhaps Sarasota-like, and the golfers lined up starting at 10am to test their putting skills on the 9-hole set-up on Deerpath's new 30,000 square-foot bentgrass putting and chipping green, The Lawn.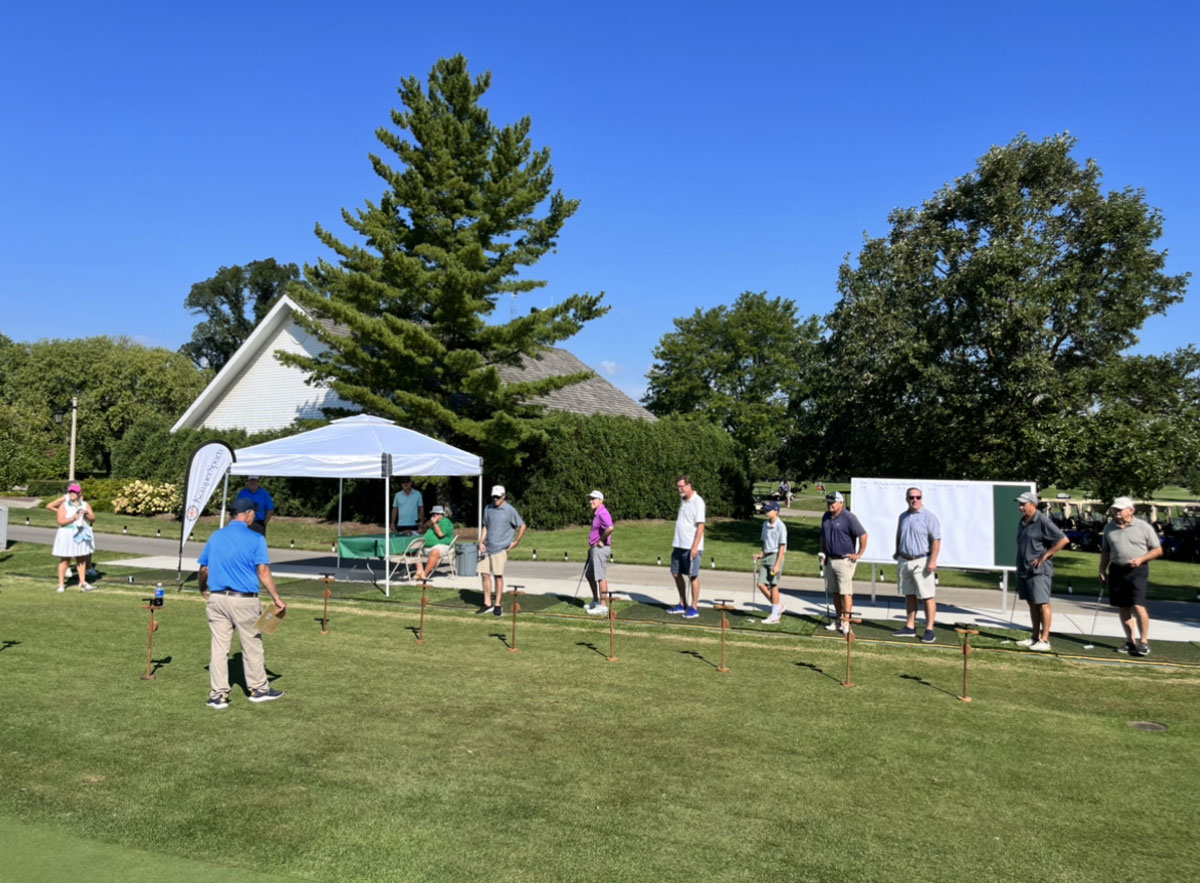 The local qualifier entry fee was $10 per contest round, with no limitation on the number of tries by each contestant. There were no age, gender or player status restrictions, and more than 100 attempts were made to conquer the putting course during the 4-hour contest.
Justin Hagstrom (1st place) and Fabien Duboeuf (2nd place) topped the field with scores of 18. The first and second-place winners of the Deerpath competition automatically earned entry into two championship events – a Stroke Play Individual competition and a two-person Team Championship to compete for over $100,000 in total prize money next month in Florida.
It is important to note that the two governing bodies (USGA and R&A) decided that putting contests are not subject to the "Rules of Amateur Status"; there is no limit to the amount of amateur winnings accumulated during such competitions — meaning no worries for Justin and Fabien.
Deerpath Golf Course is owned by the city of Lake Forest and is managed by KemperSports. "We are excited to work closely with KemperSports and welcome the first- and second-place winners of the Putting Challenge at Deerpath to our great PopStroke Sarasota facility for the inaugural PopStroke National Putting Championship this October," said Ken Kennerly, Senior Advisor, PopStroke Productions.
On behalf of the City of Lake Forest and the managing team at KemperSports, Deerpath Golf Course General Manager Patrick O'Donoghue conveyed his good luck wishes to Justin and Fabien when they join other qualifiers and entrants at the Sarasota Popstoke National Putting Championship.