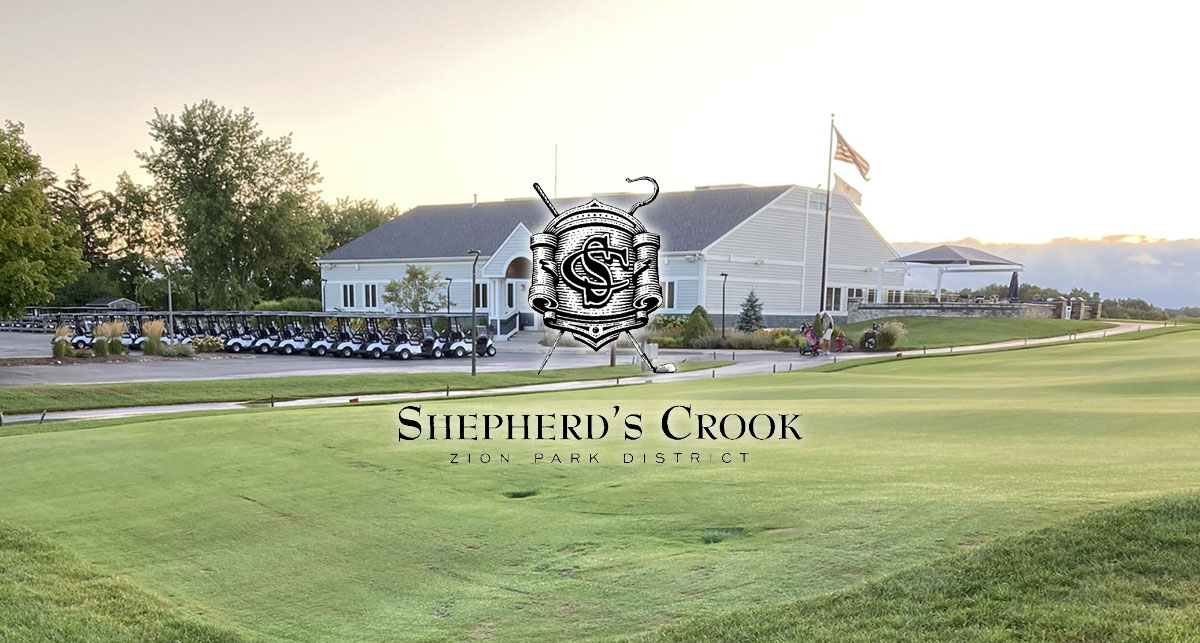 Shepherd's Crook Golf Course in Zion, IL, which opened in August 1999, is an 18 hole links-style championship course designed by Keith Foster. The course features wide bent grass fairways that fit naturally to the terrain; the fairways are separated with berms of native prairie grasses. Nonetheless, the rolling fairways are contrasted with a patch of woodlands in the center of the property and wetlands sprinkled throughout that add to the beauty of the course but also increase the difficulty and challenge.
But when speaking of the difficulty and challenge of Shepherd's Crook Golf Course, its architect, staff, and golfers will undoubtedly mention the greens. In 2014 and again in 2021, Shepherd's Crook received the nomination from Chicago Golf Report as the public course in the Chicago area with the 'Toughest Greens'.
Their shape and numerous strategic undulations are two influential factors adding to the difficulty of these Zion, IL greens. But the number one characteristic, and hence top challenge of these greens is the firmness.
Approach shots to The Crook's targets, being either low run-ups or highly lofted shots with plenty of spin, when reaching these eighteen firm surfaces will most always get funneled away from the hole. The Shepherd's Crook scorecard shows the shape of each green, the choice of six different hole locations, and the swales and ridges present on each green, but despite this additional information the greens always win.
Perhaps Little River Band's "Help Is On Its Way" is a favorite song of Allen Parkes, manager of golf operations at Shepherd's Crook, as just over one year ago plans were formulated to allow golfers to become acclimated to the Crook's green speed and conditions by constructing a new, huge practice green.
On Saturday, September 2, the new practice green was unveiled. This new practice area is immense, measuring 90 yards long by 30 yards wide, that is more than 23,400 square feet! Mimicking the Crook's eighteen real greens, the practice green has multiple ridges and undulations with an elevation change of 8 feet. Chipping is permitted so golfers can check the firmness, run-out, and speed of these short shots, and the practice area also features a sand bunker.
Conveniently located adjacent to the south end of the clubhouse, the practice green is a mere step or two from the cart path leading toward the hole number one tee.
Whether it is warm-up and acclimation before the start of your round, a post-round need of fine-tuning or complete re-tooling, or a stand-alone practice session, the Crook's new half-acre practice green can help you on your way to an improved short game. Visit their website at https://www.shepherdscrook.org/.