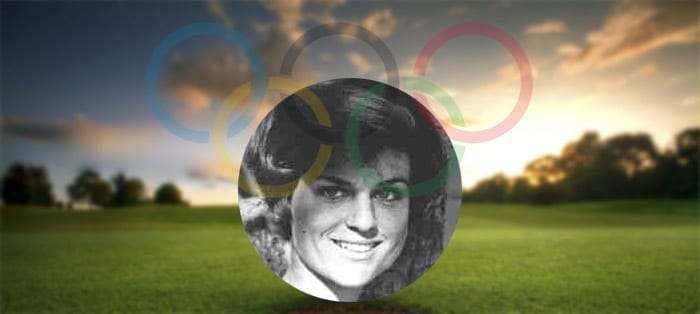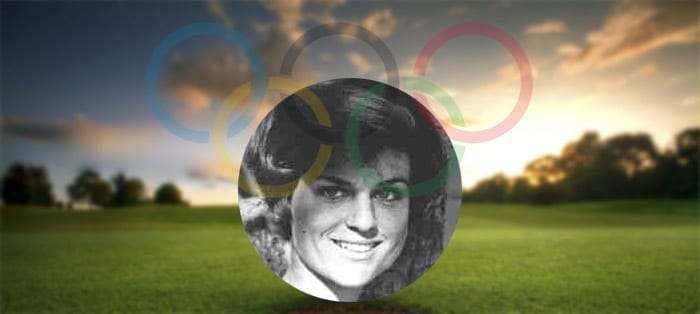 Chicago's proud golf heritage is often traced to The Chicago Golf Club, which was the United States' first 18-hole golf course on the site of the present-day Downers Grove Golf Course. However, not many know that Chicago was also home to the golfer who became the first female Olympic Champion in history.

In 1900, Margaret Abbott was a 23 year-old artist who came from an influential Chicago family and lived in the old Marquette building, which was located on the east side of Rush street. According to The Chicago Tribune, the Marquette and nearby Charlevoix apartment buildings housed many socially prominent residents at the time.

A member at Chicago Golf Club in Wheaton, Margaret Abbott was taught the game by Charles Blair MacDonald and H. J. Whigham, both top amateur golfers. MacDonald designed Chicago Golf Club and would be known by many as both the Father of Chicago Golf and the Father of American Golf Architecture.

Abbott left Chicago earlier that year to visit Paris with her mother, novelist and Chicago Tribune book reviewer Mary Ives Abbott, to study art under well-known French artist Edgar Degas. On October 3, 1900 Abbott was one of ten women to enter a 9-hole golf tournament at the Compiègne Club, which is located about 30 miles north of Paris.

Abbott posted a nine-hole score of 47 to win the event. Her mother also competed and finished 8th, while Charles Sands, also from the United States, won the 36-hole men's competition contested a day earlier.

Because the 1900 and 1904 Olympics were held as sideshows to the World's Fair, their "official" status and connection to the Olympic Games was often unclear. Events at these Olympics included many non-traditional contests such as motorcycle racing, croquet, ballooning and fishing.

With her victory in Paris, Abbott was given a porcelain bowl rather than a gold medal. This was the only year in Olympic history that winners were given valuable artifacts in lieu of medals.

The lack of a traditional medal only added to the mystery and Abbott was unaware that this golf tournament was actually part of the Olympic games. She downplayed her victory in Paris, light-heartedly telling relatives her competitors "apparently misunderstood the nature of the game scheduled for the day and turned up to play in high heels and tight skirts."

In fact, it wasn't until research conducted decades later that confirmed that golf as an official sport on the Olympic program for the Paris games and that Ms. Abbott actually was the first American woman to win an Olympic event.

When she passed on June 10, 1955 at the age of 76, Abbott never knew she was the first American woman to become an Olympic champion. Her family finally learned of her accomplishment after exhaustive research was conducted by a University of Florida professor in 2000.

Abbott was one of 22 women overall who competed at the Paris 1900 Games, which was the first time women were allowed to compete on the Olympic stage. Although she never played in a major golf tournament before the Olympics, Margaret Abbott won multiple local events and was considered Chicago's top woman player in 1900. The participation of Margaret and her mother in 1900 Paris Games was the first and only Olympic event in which a mother and daughter competed at the same time.

Abbott stayed in Paris for a time after the 1900 Olympics and would later meet noted American Humorist Finley Peter Dunne. She and Dunne were married in 1902 and lived in New York for many years.

As golf returns to the Olympics, many of today's top players our proud to represent their country in the quest for Olympic gold. The first time men's golf was included in the Olympic program was in 1904 at Glen Echo County Club, located in Normandy, Missouri. The women's individual tournament at Tokyo will crown only the second medal winners since Chicago's won Margaret Abbott won the gold in Paris and became the country's first female Olympic Champion.