Chicagoland golfers have a new game improvement option this spring, but it's not a fancy driver or gadget. Rather, it's the new home of Oak Brook-based SMART Golf Fitness Instruction, Inc. The 2,200 square foot facility, triangulated within 22nd St, Butterfield Road and Midwest Road, opened in March. Previously, the company shared a Westmont facility with Dr. Mark May and Mike Carbray, a nationally recognized PGA Professional and Director of Golf Instruction at Butterfield Country Club.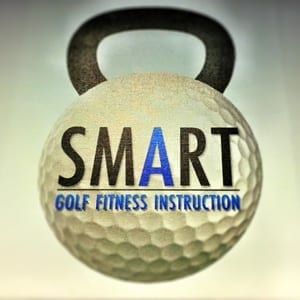 The original facility provided a platform for SMART Golf Fitness Instruction founder and owner, Tommy Asuma, to help educate golfers on the importance of fitness within golf performance and injury prevention. "My goal is for my clients to play as much pain-free golf as possible" said Asuma. His multi-level experience as an athletic trainer, combined with education from the Titleist Performance Institute and Gray Institute, helped shape the SMART principles:
Stability – The ability of the body to remain unchanged when actd upon by an outside force
Mobility – The ability of the body to move through its full, functional and intended ranges of motion
Assessed – If you don't test it, you are just guessing
Restorative – Having the ability to restore health, strength or a feeling of well-being
Training – Supervised exercise programs designed specifically for you
Golfers are not the only clients Asuma is helping with his expansion. He's also able to offer an alternative career track to athletic trainers, personal trainers, and professionals in the field of exercise science. In 2014, Asuma hired Western Illinois alumnus Blake Denney and 2014 ReMax World Long Drive Champion Jeff Flagg to bolster his arsenal of diversified expertise. Denney and Flagg are now able to use state-of-the-art golf and fitness equipment including PurMotion, TRX, Redcord, and K-Vest. In addition to offering a complete fitness environment, SMART Golf Fitness Instruction also provides a Trackman-equipped hitting bay. Clients are now able to quantify and understand the impact their fitness has on their swing metrics using ball speed, swing speed and distance.

In addition to fitness, SMART Golf Fitness Instruction utilizes its partnerships within the facility to offer services such as physical therapy and massage. All golfers are encouraged to stop in to meet the staff, and see the facility.
For more information, or to schedule an initial evaluation, visit www.smartgolffitness.com or email Tommy Asuma at tommytke@gmail.com.
SMART Golf Fitness Instruction
17w745 A Butterfield Road
Oak Brook Terrace, IL 60181