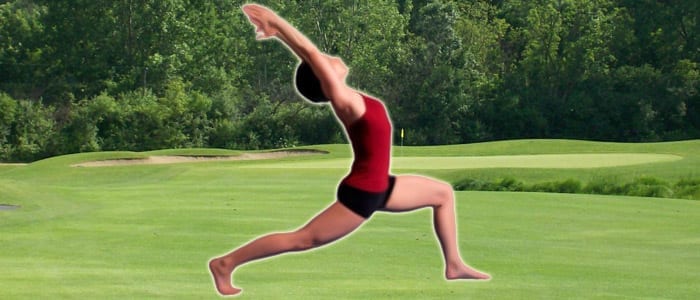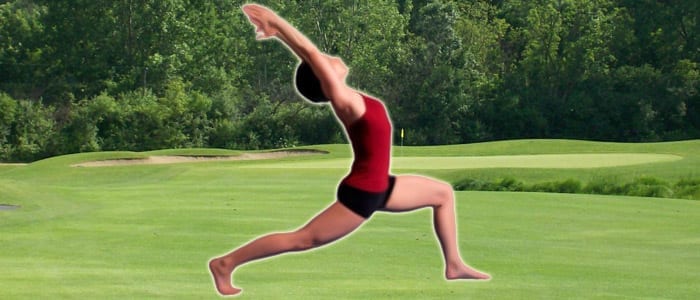 Swinging a golf club after months of inactivity can often produce a myriad of results, most of which are not pleasurable. Fortunately, there are multiple tools at your disposal to lessen the effects of the long Chicago golf winter before stepping back in to the world of golf.
One of the major components of many successful golf exercise programs is Yoga. During winter months, golfers can still work on their game so they can bring a smooth swing to the course once the snow melts.
Even during the golf season, if you're looking to build power and flexibility in your golf swing, sign up for a yoga class. Yoga will help you maintain flexibility in your core and shoulders, so you can make a full backswing and follow the proper movement on your downswing. Yoga will also help you build strength in the proper areas of your body to gain the extra yardage we all seek.
Jacquelyn Cotey of Lifestyles Yoga in the northwest Chicago suburb of Gurnee is a certified Yoga for Golfers instructor. Jacquelyn studied under the renowned Katherine Roberts. Katherine and her revolutionary yoga program for golfers is regularly featured in Golf Magazine, GolfOnline.com and on The Golf Channel.
According to Trish Stratus of Stratusphere Yoga, "the physical benefits of yoga will definitely aid your golf game, but perhaps an even greater advantage will be the mental benefits." Meditation techniques used during a yoga practice provide golfers with the tools to help develop the mental discipline that golf demands.
Being aware of your breath helps to quiet the mind and cultivates focus. As your mind calms down, your breathing settles down, and your body relaxes which puts the body's natural state into one of relaxed alertness – an ideal state in which to approach a game of golf. Next time you step up to the tee, try to take a few moments to be still and just breathe.
If you're looking to improve your ability to smoothly and safely swing the golf club, consider the power and control that an elite PGA Tour player like Jordan Spieth showcases in two key areas – mid-back mobility and internal hip rotation. Spieth's flexibility in these important areas also helps him decrease the risk of back and knee injuries. A great way to avoid Tiger's injuries is to maintain a stable low back and integrated core strength.
Three yoga postures to consider to help with these core areas for golfers are:
Half child's pose with internal hip rotation – improves hip rotation; stabilizes and lengthens lower back muscles; stretches upper back and shoulders; encourages ankle mobility
Sphinx – helps activate mid-back extension; opens the front of shoulders and chest; lengthens lower back
Twisting chair – improves thoracic spine rotation; accentuates lower back stability; activates the glutes; strengthens the core
Adding a yoga practice to your workout regime with help you develop the mobility for an optimal golf swing. There are also local physical therapists with an expertise in golf like Jeremy Smith who can help improve your body mechanics to help you swing a golf club in the most efficient way possible.