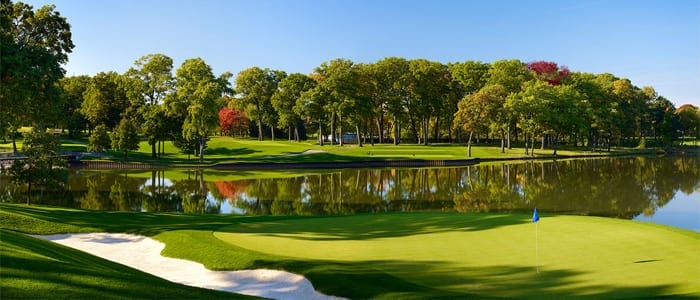 Medinah Country Club is Chicago's best known and most frequented major championship venue with three US opens, two PGA Championships, the 2012 Ryder Cup and the 2019 BMW Championship. It was founded by a group of Shriners in the 1920s and is the only 54-hole private club facility in Chicago area. It also boasts three world-class golf courses which can be enjoyed by members and their guests.
There have been several renovations to the golf courses and its facilities in the last decade and this summer, Medinah plans to unveil Course #2 after a series of restoration programs that lasted over a year. This renovation caters to the future of golf by customizing seven tees on each of the holes so that it can be accommodating to any skill level.
Curtis Tyrrell, the Director of Medinah's Golf course operations, worked alongside well-known golf course architect Rees Jones to direct most of the efforts of the renovation process, including green complexes and bunkers. This has been achieved by the use of aerial photographs of the golf course that were taken in 1938 so that the original designs could be recreated in a way similar to the original intentions.
Restoration was the primary agenda of the Course #2 renovation project so that it could be enhanced for the modern current day game and to restore it to the original Tom Bendelow design that was inaugurated in 1925. There are no major changes in routing nor any major changes in topography, however the total area of fairways and approaches on Course #2 has increased by 50%, from the original 21 acres to the current 34. There are widened corridors that connect on adjacent holes which is a unique feature for the current day game. However, this was common during the golden age of golf architecture about a century ago.
The restoration team made full use of the 80 year-old photographs for the removal a few bunkers and bunker complexes and also reintroduced some long-forgotten sand traps. Green complexes have also been restored to sport the original contouring effect of Bendelow. They now highlight surfaces that are longer, and more noticeable.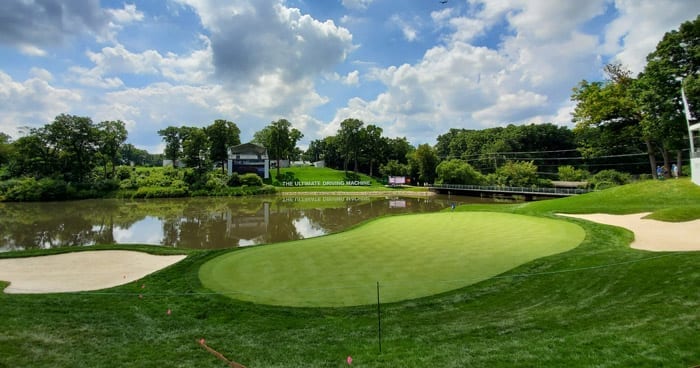 Two new amendments were passed last year by the Medinah Country Club members. These were worth a total of $12 million and directed towards a racquet facility, casual eatery, the pool, and also the addition of a golf performance center. Funds were also approved for changes to regular maintenance and operations, increased safety and heightening the quality of the clubhouse facilities. Other components include infrastructure items such as roads, stream banks, bridges, dams, and fencing.
There are two other championship courses at Medinah – Course #1 and Course #3 were also originally designed by Bendelow. They have been modernized and upgraded through time and alongside the most recent work on Course #2, which has furthered the current improvement to the club's facilities. Medinah Country Club has put in some major investments over the past 10 years so that its greens, tees, fairways and bunkers will continue to be major-championship caliber.
On all the three courses, greens were remodeled to comply with the specifications of the USGA and were furnished with sub-surface vacuums and the addition of gas-exchange capabilities. Other turfgrass upgrades include:
A sand mix that provides the scope for internal drainage on tee boxes
Rototilling, grading and reseeding for fairways
The bunkers that were installed were equipped with sub-surface draining and erosion liners and used of the a similar type of sand
The same Creeping Bent Grass was used to replant greens, fairways and tees. Kentucky Bluegrass was used for the roughs.
With the completion of renovations on Course #2, all three courses at Medinah Country Club have been significantly enhanced:
Course #1 : Renowned golf course architect Tom Doak undertook  the reconstruction and design which was acclaimed by Golf Magazine as 2014's Best private renovation.
Course #2 Will be open for playing for seven skill levels ranging from novices to PGA-caliber players this summer.
Course #3: In 2011/2012, Rees Jones redesigned Course No.3 in 2012, before it hosted the 2012 Ryder Cup. It also hosted the PGA Championship in 1996 and 2006, the US Open in 1949, 1975 and 1990, and 3 Western Opens in 1946, 1962 and 1966. Several other prestigious events in the pre-PGA tour era were also hosted here and featured legends like LightHorse Harry Cooper. Tiger Woods both PGA Championships hosted by the club, which also hosted the BMW Championship in 2019.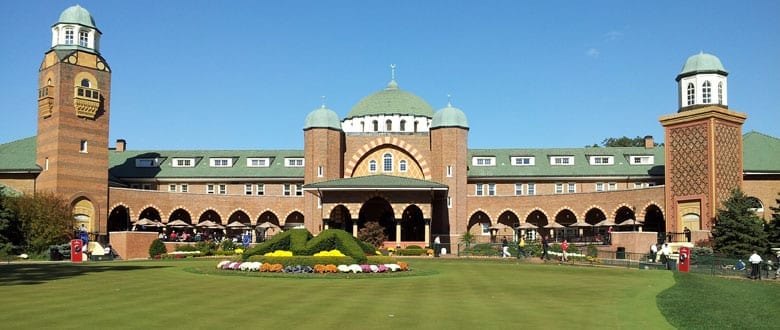 The signature feature of Medinah Country Club is its massive 120,000 square foot clubhouse. This iconic clubhouse was designed by Richard Schmidt and has a unique blend of architectural styles influenced by the Byzantine, Oriental and Louis XIV eras. Two major renovations were done to the clubhouse in 1965 and 1997.
Medinah Country Club
6N001 Medinah Road
Medinah, IL 60157