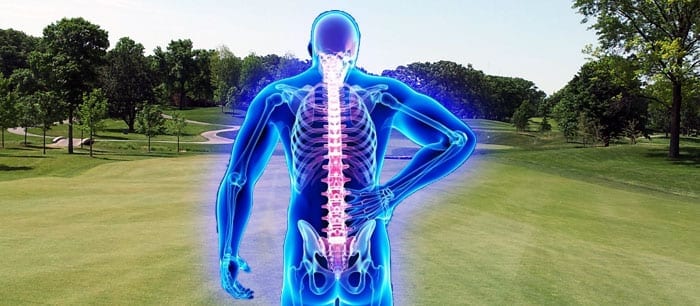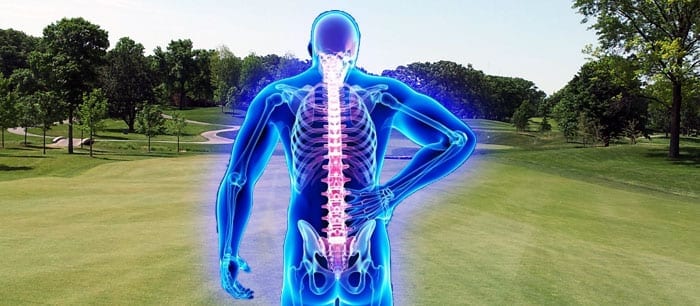 What pains you on the golf course? Slow play? Missing a putt inside of three feet? A missing beer cart?
For most golfers, the three most common injury sites on their body are the lower back, the elbow and the wrist. Together these three sites account for approximately 80% of all injuries sustained by golfers. With more than 50% of recreational golfers experiencing a golf-related injury, it is important that proper treatment occur early on, so that permanent damage does not happen. However, a little prevention can reduce the likelihood of injury in the first place.
There are two major categories of injury. The first is termed acute and is the result of a specific event, such as striking a tree root or a deep divot during your swing, resulting in a jolt to the wrist or another joint.
The more common form of injury is chronic. Chronic injuries occur over time and often result from muscle, tendon and ligament fatigue. This kind of fatigue occurs when overall conditioning wanes or simply from tiring during a round. Due to the dynamic and repetitive nature of the swing, a part of the body can be pulled, strained or inflamed. Of course, these often painful conditions are aggravated by swing flaws that help overstress or force the body into awkward positions.
The older a golfer becomes, the more important preventative steps are. For once a condition becomes chronic, the more difficult to bring an individual back to feeling comfortable. We want them back on the course enjoying themselves – not nursing nagging pains or doing more damage. According to Dr. Wendy Weisflog, D.C., C.C.S.P., owner of Arizona Sports & Rehabilitation Center in Scottsdale, Arizona, "the most common ailment our golfing clients experience is pain in the lower back. Close behind the lower back are elbow problems."
Prevention is always recommended. Sean M. Cochran, one of the most recognized golf fitness instructors in the world says, "Golf strength is developing the body in a manner that creates a foundation to support your swing. And when we talk about foundation, we're talking about the areas of: flexibility, balance, strength, endurance, and power in a manner that it assists you in maintaining the correct swing mechanics swing to swing."
A carefully designed fitness program can go far in reducing the chance or recurrence of golf-related injury. For example, Dr. Weisflog at Arizona Sports & Rehabilitation Center creates an individualized plan using a combination of exercise, stretching, ultrasounds, electric stimulation, and active release techniques. According to Dr. Weisflog, "The older a golfer becomes, the more important preventative steps are. For once a condition becomes chronic, the more difficult to bring an individual back to feeling comfortable. We want them back on the course enjoying themselves – not nursing nagging pains or doing more damage."