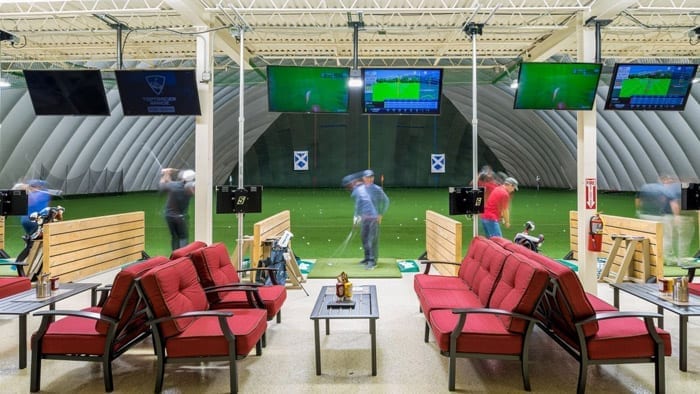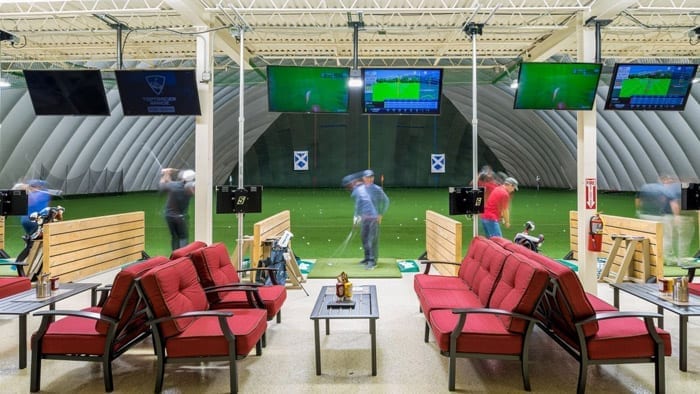 If there's one thing we've learned about Mistwood Golf Club over the years, it's that owner Jim McWethy is committed to improvement and innovation.
After receiving national acclaim following the initial launch of Mistwood Golf Club in 1998, an ambitious redevelopment of the facility was completed in 2013 to help improve playability. The result was an even better Mistwood Golf Club that was able to better handle heavy downpours.
Less than two years following the course renovation came an equally ambitious program to build a new clubhouse, practice facility and banquet facility. These new amenities perfectly matched the overall design and theme of the golf course. They also retained the standard of exellence set by the course renovations.
Most recently, owner Jim McWethy helped break new ground at the Mistwood Golf Dome, formally known as McQ's, with the installation of ground-breaking new technology provided by golf entertainment behomoth Topgolf.
Located in Bolingbrook, Mistwood Golf Dome is the first installation in the country for Toptracer Range technology from Topgolf, which shows the flight path of the golf ball with valuable shot data, such as distance, ball speed and launch angle. All 30 bays at the facility have been outfitted with Toptracer, which allows players of all skill levels to compete in fun skill games and play virtual golf on simulated courses, including Pebble Beach.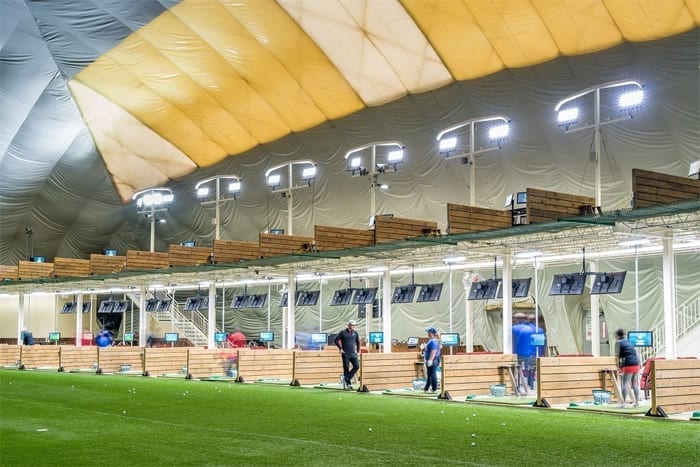 Most Chicago golfers are already familiar with the popular Topgolf facilities in Naperville and Wood Dale. Now Mistwood Golf Dome in Bolingbrook has become the first such facility in the country to offer this new Topgolf technology.
"The Mistwood Dome (formerly McQ's) was always known for good quality mats, range balls, and short game areas in a comfortable heated setting" said Andy Mickelson, Director of Golf at Mistwood. "Now our customers are telling us how good of an investment this was and are frankly extremely appreciative that this investment has been made. We are completely changing how indoor golf is being consumed. Also with Toptracer Range, the applications are well suited for multiple players at each bay."
Toptracer Range expects their technology to be in 300 to 400 locations worldwide by end of 2019. They are also preparing a new product line suitable for grass-tee ranges, in addition to the version now sold to indoor or covered ranges.
Mistwood Golf Dome opened under its new name at the start of this winter season. In addition to golf, the 60,000-square-foot facility also includes casual lounge seating, TVs and food and beverage service via the attached McWethy's Sports Bar. The dome has been under the umbrella of Mistwood Golf Club and owner Jim McWethy since 2012.
What's next for the Mistwood properties and Mr. McWethy? Based on recent history, it's safe to assume the commitment to innovation will continue into 2019 and beyond.
Mistwood Golf Dome
730 N. Bolingbrook Drive (Route 53)
Bolingbrook, IL 60440