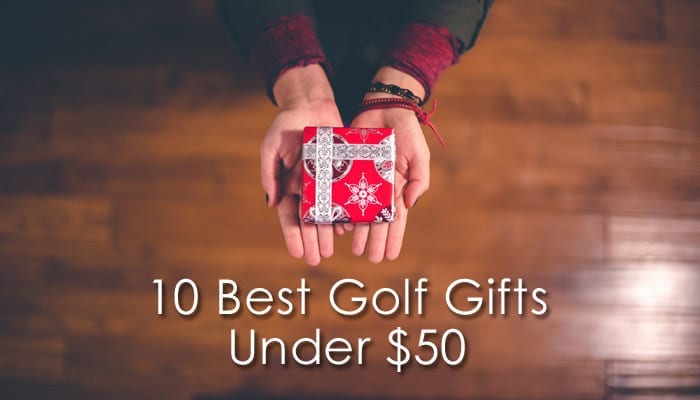 Finding a unique golf gift for someone special can be a tremendous challenge. Golfers are notorious for buying the latest and greatest piece of equipment or gadget as soon as it comes out.
Finding a unique golf gift for under $50 takes this challenge to a MUCH higher level. There are only so many products in the golf world that fall in this price range.
To help you find that perfect gift – within your budget, the editors of Chicago Golf Report have assembled this list of some of our favorite products from 2020. They're all unique, quality products and are under $50!
Book – Seven Days in Augusta: Behind the Scenes at the Masters – $24.95
For the vast majority of golf fans who are interested in following the Masters tournament each year, their only contact or association with Augusta National Golf Club is gained solely by watching the event on television. Further curiosity about ANGC may even warrant an internet search.
But then there are a select few who obtain tickets, are admitted to the grounds, and view the annual tradition in person. These patrons gain a perspective about the inner workings of the Masters that is an entire step above the perspective of those viewers who merely watch the airwaves telecast.
However, there comes a way to bridge the information gap between 'couch viewership' and 'in person attendance' — a new book by author Mark Cannizzaro entitled "Seven Days in Augusta", and its subtitle "Behind the Scenes at the Masters" is what the book is all about.
Buy Seven Days in Augusta: Behind the Scenes at the Masters
---
Mizuno Canvas RB Adjustable Cap – $9.99

The Mizuno canvas RB adjustable is stylish yet casual. It's the ideal everyday cap.
TECH SPECS
Unstructured
Adjustable cloth strap closure with metal grab
100% Lightweight sandblasted cotton
Mid Fit
One-Size Fits Most
---
Wilson Staff True Distance Golf Balls – $8.99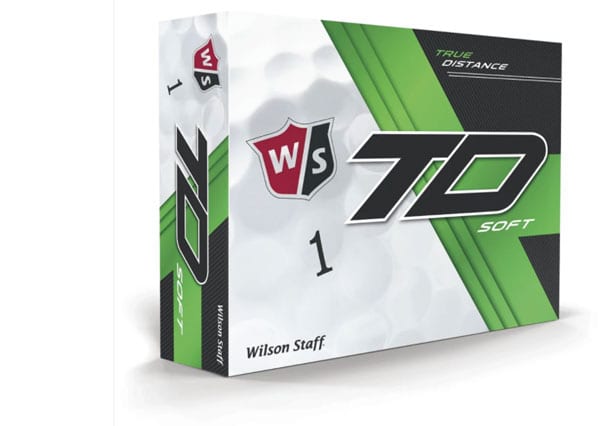 The new Wilson Staff True Distance has advanced ball construction for maximizing your distance and optimal flight trajectory. It's low compression offers a soft feel around the greens.
FEATURES
Low compression for Soft feel Advanced ball construction for long distance
Wilson Staff 400 dimple for optimal flight trajectory
---
---
PuttOut Pressure Putt Trainer – $29.98
The PuttOut Pressure Putt Trainer is one of those unique golf training aids that works and can actually be beneficial without the need of your PGA professional. This product allows you to work on controlling the pace and alignment of your putts, while providing immediate feedback on the quality of your stroke – all in the comfort of your own home.
Putting to pace is primarily the difference provided by the PuttOut Pressure Putt Trainer. Hitting the microtarget at the top of the slope requires both proper pace and alignment.
It's small and portable, which makes it easy use just about anywhere. It was also named a 2018 Editors' Choice pick by Golf Digest and Golf Monthly.
Buy PuttOut Pressure Putt Trainer
---
New Improved Footjoy RainGrip Gloves – from $23
If you play enough golf, it's not a matter of if, but when you'll get caught in the rain. And once you're playing in the rain, the clock is ticking on how long you'll be able to keep your grips dry and usable.
Playing in the rain can add an entirely new level of stress to the game, unless you've got RainGrip gloves from Footjoy. They take away the concern about slick, slippery grips caused by moisture. You'll actually welcome a shower since you'll still have great control of the club, while your playing partners may not.
Once these Rain Grip gloves get wet, your grip will stay tacky during even the most torrential downpour. These gloves are a must for any serious golfer. They'll allow you to swing with confidence without having to worry about the club slipping or twisting.
Buy New Improved Footjoy RainGrip Gloves
---
TopGolf Gift Cards – from $25
TopGolf has been the hottest thing in golf for quite awhile and it's showing no signs of slowing down. It's a great place for anyone to experience golf in a fun, relaxed setting.
TopGolf balls have microchips inside of them that track each shot's accuracy and distance while awarding points for hitting targets in an outfield. There are eleven targets that look like huge dart boards on the ground. Hit a target and you score points. Oh yeah, there's also music, food and drinks!
Topgolf Gift Cards are the perfect gift for anyone, whether they play golf or not. The gift cards are redeemable on Topgolf game play, food and drinks, lifetime memberships, lessons, and gear.
There are no fees or expiration dates. Just pay the face value (plus shipping for physical cards), and your cards will never expire and are valid at all Topgolf location in the United States.
---
Callaway Golf Trunk Organizer – $41.49
Making a tee time can be the biggest challenge of the day for many of us. We arrive two minutes before we're scheduled to tee off, requiring us to grab everything and anything from our trunk in the hopes of not being chastised by the starter.
This frenetic life can take a toll on your trunk, which can often become a disaster. That's where a tool like the Callaway Golf Trunk Organizer comes in handy.
The Callaway Golf Trunk Locker is perfect for organizing the golf stuff in your trunk. It features easy-access storage compartments with rigid wall dividers and easy-pull zippers. The shoe compartment has mesh for ventilation and it collapses flat for easy storage.
Buy the Callaway Golf Trunk Organizer
---
Mokom Gloves – $34.95
Give the gift of a great grip with the innovative new golf glove from Mokom, which features a precision laser cut hole pattern for strategically exposed skin. This hole pattern allows your skin to have much more direct contact with the club than a traditional glove.
Made from high quality leather, the Mokom glove offers a unique combination of feel and consistent grip, allowing for better touch, resulting in decreased grip pressure. This is a durable glove that works well in all conditions.
In our testing, the Mokom glove out performed all other gloves in difficult conditions. Your handgrip, tactile sensitivity and manual dexterity will actually improve in moisture and cold conditions that typically adversely affect most other gloves.
---
Greens Towel Microfiber
If you've ever forgotten to clip a towel to your golf bag, you're aware of just how often you need one throughout your round. Nearly every shot requires a towel to clean the club face and every time you reach the green, your golf ball needs to be cleaned.
This convenient microfiber towel is a valuable gift for every golfer due to it's microfiber fabric, which cleans better than most traditional towels. It comes in an ideal size at 16" x 16" and is super-absorbent with an easy-to-use carabiner clip.
Bulky over-sized golf towels are no longer necessary. This Microfiber Greens Towel is a great value at a great price.
---
G4Free Ultimate Golf Umbrella
Every golfer needs a dependable, durable golf umbrella that they can count on when the skies open up and the rain begins to fall. The G4Free Ultimate Golf Umbrella will protect you from anything that mother nature can throw at you; rain, hail or shine.
The canopy uses water-resistant lightweight, mold resistant and quick drying 210T pongee micro-weave fabric. It also provides protection from the sun with SPF 50+ protection, which blocks 99.95% of UV rays.
The double-canopy design and durable steel frame make this umbrella virtually windproof. The double-canopy design creates a vent allowing the wind to pass through, making the umbrella solid enough to handle extremely harsh conditions on the golf course.
The umbrella comes with a money back guarantee against any defects in craftsmanship. The G4Free Ultimate Golf Umbrella is an ideal companion for virtually any golfer.
Buy G4Free Ultimate Golf Umbrella